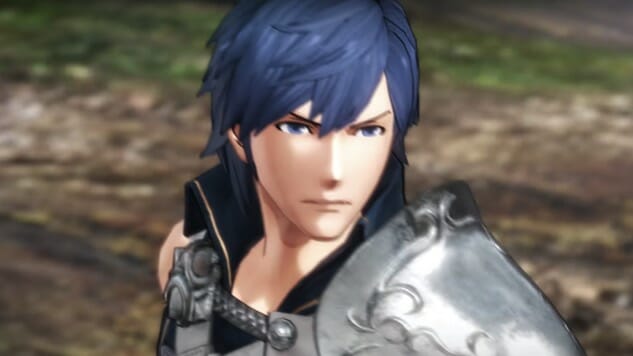 During yesterday's Nintendo Direct, the company unveiled three new Fire Emblem games, as well as a 3DS version of the previously announced Fire Emblem Warriors.
First up was the reveal of Fire Emblem Echoes: Shadows of Valentia, a new 3DS entry inspired by 1992's Japan-only release, Fire Emblem Gaiden. The game is due out on May 19 and will feature free-roaming exploration, dungeon crawling, "flexible character progression" and will star Alm and Celica, who are "locked in a tragic war dividing the continent of Valentia." Amiibo versions of the characters will also be available on May 19.
Following that was the announcement of a new Fire Emblem title coming to the Nintendo Switch sometime in 2018. Little information was given about this game, aside from that it will supposedly be a completely new entry in the series.
Nintendo then revealed that the already-announced Switch title, Fire Emblem Warriors, a Dynasty Warriors (and now Hyrule Warriors)-like action game, will also be coming to the New 3DS. An extended gameplay trailer was released to highlight the announcement.
And finally, to end the livestream, Nintendo unveiled their (already semi-announced) mobile RPG Fire Emblem Heroes. The tactical game is set to release for free on iOS and Android on Feb. 2. The title will feature characters from the across the franchise, pitting them against one another in classic grid-based battles.
Get excited, Fire Emblem fans. The series hasn't seen this many titles released so close together since the early 2000's. Today alone marks four major announcements for what was once considered a B-tier Nintendo franchise.
For a closer look at the slew of new Fire Emblem titles, check out the trailers below.
Fire Emblem Echoes: Shadows of Valentia Trailer:
Fire Emblem Warriors Extended Gameplay Trailer:
Fire Emblem Heroes Trailer: