Sony Announces New Studio to Develop Film, TV Adaptations of PlayStation Games
Images via Christian Petersen/Getty, Sony
Games
News
PlayStation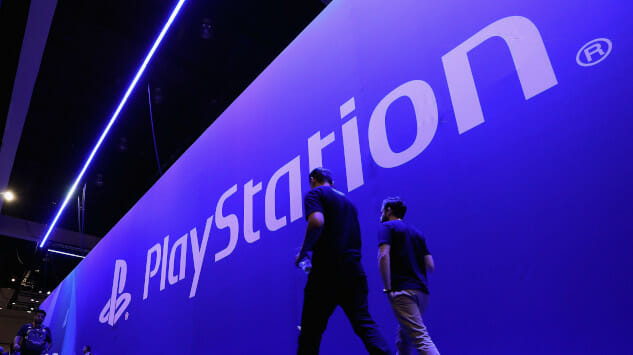 In what will certainly result in countless fan petitions, last-minute redesigns or any other trivial complaint internet denizens might have, Sony Interactive Entertainment has announced a new production studio that is set to adapt the company's catalog of videogames into films and television series.
PlayStation Productions will be headed by Asad Qizilbash and supervised by Shawn Layden, the chairman of Worldwide Studios at Sony Interactive Entertainment, per THR.
Though no official titles have yet been announced, we can expect any number of potential projects to come out of this venture. From the cinematic likes of The Last of Us or God of War to the more avant-garde fare of Journey, the company's catalog is extensive and interesting, as is PlayStation Productions' stated approach to these adaptations.
"The real challenge is, how do you take 80 hours of gameplay and make it into a movie? The answer is, you don't. What you do is you take the ethos you write from there specifically for the film audience. You don't try to retell the game in a movie," Layden told THR.
When deciding whether the adaptation will result in a film or television series, the duo assert it all comes down to quality—which format will better represent the ethos of the franchise.
Layden and Qizilbash suggest that they're inspired by how Marvel crafted their cinematic universe, having consulted with Kevin Feige for advice on how to adapt multi-million dollar properties with lofty fan expectations.
In light of the high-profile failures of recent videogame adaptations like Tomb Raider, Assassin's Creed or Warcraft, PlayStation Productions seems devoted to working with people that understand what makes videogames tick. "You can see just by watching older videogame adaptations that the screenwriter or director didn't understand that world or the gaming thing," Layden tells THR, suggesting that the new studio seeks to rectify the issues of these adaptations.
This will not be SIE's first foray into videogame adaptations, though we can only hope that these will fare better than their last attempt.
There are no official titles or release windows announced from PlayStation Productions so far; in the meantime, you can read about another, more successful videogame adaptation here, and check out our list of the best PlayStation 4 games here.