Niantic Updates Pokémon GO With Bug Fixes, New "Sightings" Feature
Image via NeoGAF (Toki767)
Games
News
Pokémon GO
After users threw ultra balls full of criticism at Pokémon GO developer Niantic for removing a faulty feature instead of fixing it, the company has evolved from their mistakes.
The massively popular mobile game has now been updated for both iOS and Android. While most of the updates are minor bug fixes (read the full list of changes below), Niantic promises a new "variation" of the missed nearby feature that was previously taken away.
Pokemon Go Update 0.33.0 (Android), 1.3.0 (iOS)
-Added a dialog to remind Trainers that they should not play while traveling above a certain speed. Trainers must confirm they are not driving in order to continue playing.
-Made improvements to the accuracy of a curveball throw
-Fixed a bug that prevented "Nice," "Great," and "Excellent" Poké Ball throws from awarding the appropriate XP bonuses.
-Fixed achievements showing incorrect Medal icons.
-Enabled the ability for Trainers to change their nickname one time. Please choose your new nickname wisely.
-Resolved issues with the battery saver mode on iOS and re-enabled the feature.
-Added visuals of Team Leaders Candela, Blanche, and Spark.
-We're currently testing a variation of the "Nearby Pokémon" feature with a subset of users. During this period you may see some variation in the nearby Pokémon UI.
-Minor text fixes
Most users will currently see that the Pokémon roaming close to them will simply feature a patch of grass behind the corresponding creature.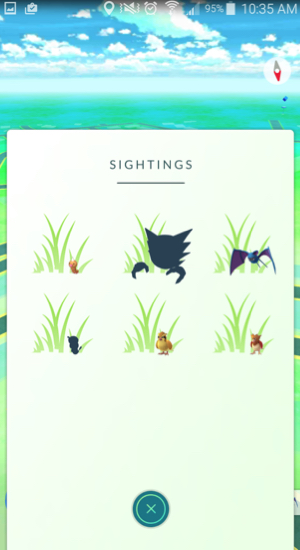 However, some users are testing the real update, like trainer Toki767, who posted his experience on video game forum NeoGAF.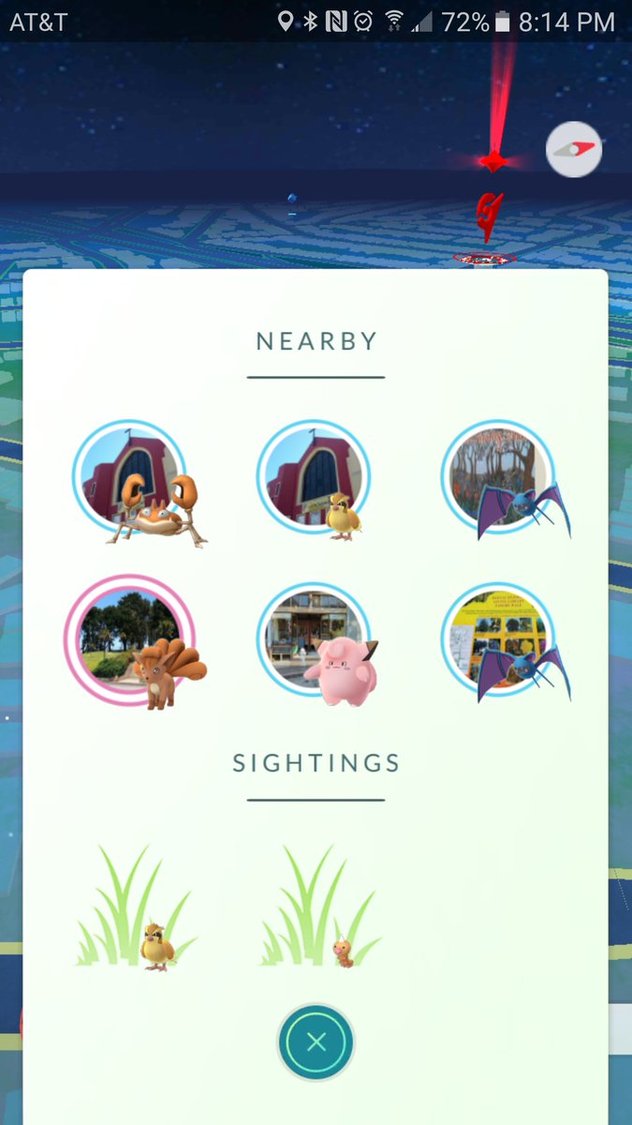 As seen above, the updated feature shows which Pokéstops in the area certain Pokémon can be found. By selecting that Pokémon, the map zooms out to show how far the trainer is from where the Pokémon can be found.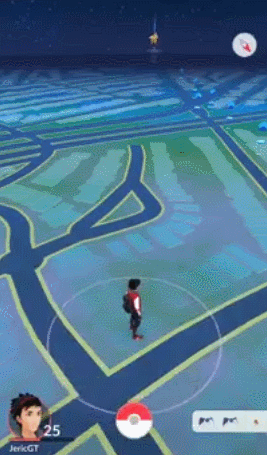 When Pokémon despawn while players are searching for them, the trainer will receive a notification telling them that the Pokémon has fled. This is sort of a nice alternative to the Pokémon just unceremoniously disappearing.
From Tokio767's screenshots, it looks as if there will be three fewer nearby Pokemon shown at a time, but, as Kotaku notes, there appear to be no duplicate Pokemon and the nearby list appears to update more frequently.
No word yet on when (or whether) this new feature will rollout to all trainers, as Niantic will likely tweak it according to the feedback they receive.
Consider revisiting our feature on the 40 best Pokémon to use in the game and remember that Pokémon: Sun and Moon are only a little over three months away.