June PS Plus Offerings Bring XCOM 2 and Trials Fusion to Subscribers
Should PS Plus subscribers be excited for next month's lineup of free games?
Images via Sony
Games
News
PS Plus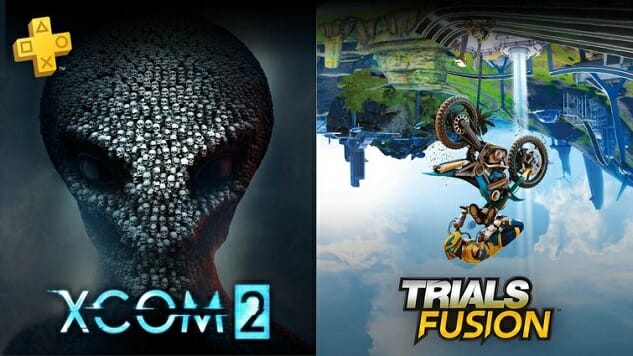 A new month means new free games for PlayStation Plus subscribers. Sony announced on Wednesday that XCOM 2 and Trials Fusion will be headlining next month's PS Plus lineup for the PlayStation 4. Along with these two titles, players will get to enjoy Tom Clancy's Ghost Recon: Future Soldier on the PlayStation 3, as well as Atomic Ninjas and Squares on the PlayStation Vita for free.
Welcome back, Commander. XCOM 2 headlines your PS Plus lineup for June, along with white-knuckle physics racer Trials Fusion: https://t.co/Oqpns0ihUypic.twitter.com/vz4E0Kn5u6

— PlayStation (@PlayStation) May 30, 2018
Admittedly, PS Plus has seen better lineups in the past. Just this month, May brought subscribers on the PS4 the chance to play Beyond: Two Souls and Rayman Legends. However, you can't win them all. The PS Plus offerings are also a matter of perspective. All the indie lovers out there who haven't had a chance to play XCOM 2 or Trials Fusion are in for a treat.
XCOM 2 is the sequel to the reboot of the classic tactical, turn-based strategy game featuring humanity versus invading aliens. The series has a penchant for permadeath and giving some of our Paste reviewers long-term induced stress. Meanwhile, players who enjoy a more arcade-like experience can jump right into Trials Fusion, a platform racing game that sees players doing tricks on bikes to compete for the highest score on the leaderboards.
E3 is coming up, and Sony usually takes the opportunity to use the gaming convention's platform as a chance to unveil big surprises. Hopefully, they'll let us know what's in store for the future of PS Plus.