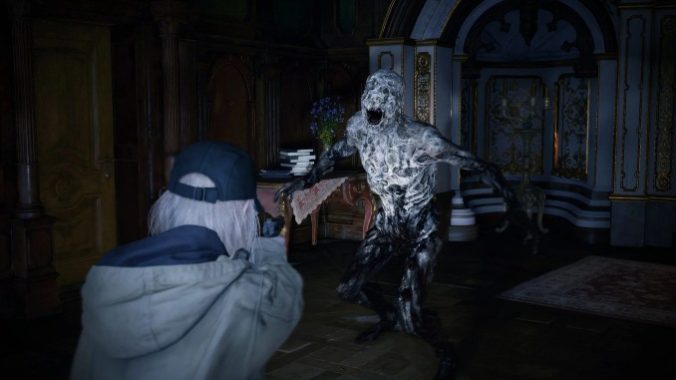 Capcom revealed that its upcoming Resident Evil Showcase will take place on Oct. 20 at 6 p.m. EST, and that the event will have additional information on the upcoming Resident Evil 4 remake, Resident Evil Village: Gold Edition, and more.
The next Resident Evil Showcase begins October 20th at 3:00 PM PDT / 6 PM EDT / 11 PM BST!
Featuring Resident Evil Village Gold Edition and Resident Evil 4, everyone is welcome to co-stream the event!
https://t.co/hqujZb66JQpic.twitter.com/7Irt58LRpC

— Resident Evil (@RE_Games) October 17, 2022
Resident Evil Village: Gold Edition is an updated release of the 2021 survival-horror entry that includes the original game, the upcoming Shadows of Rose DLC, additional characters for Mercenary mode, and a new third-person perspective feature. For those who already own the base game, these additions can be purchased as the Winters Expansion. Shadows of Rose is coming out on Oct. 28 and will follow [Resident Evil Village spoilers] Ethan Winters' daughter as she revisits the locations of the original game.
The Resident Evil 4 remake was announced during last June's Playstation State of Play and is currently set for a Mar. 24, 2023 release. Much like Capcom's remakes of the first three entries in the series, it will reimagine a beloved classic. The original is often regarded as a seminal work, as it helped codify the third-person shooter through its innovative over-the-shoulder camera. Our only glimpse at the remake so far was in the reveal trailer, but Thursday's event may show more of what this reimagining will look like in action.