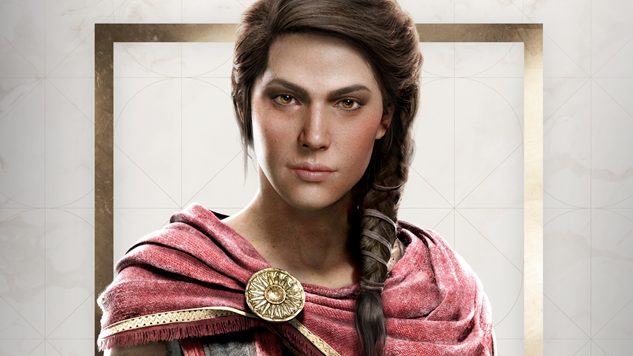 Valve has released the 2018 Steam charts, which include the top-selling games, top-selling new releases, top-selling VR titles, top Early Access games that transitioned into full games by the end of the year, and the most-played games.
We've compiled 10-12 games from each (tiered, rather than ranked) list for you below, as well as three of the top-selling new releases from each month. You can see the lists in full here.
Top Sellers
These are the best-selling games of the year.
– Counter-Strike: Global Offensive
– The Elder Scrolls Online
– Grand Theft Auto V
– Assassin's Creed Odyssey
– Warframe
– Rainbow Six Siege
– Rocket League
– The Elder Scrolls
– Far Cry 5
– Civilization VI
– Monster Hunter: World
– Dota 2
Top-Selling New Releases
Split up by month, these are some of the games that sold the most throughout the year.
January: Celeste, SOS and Dragon Ball FighterZ
February: Into the Breach, Rise of Industry and We Were Here Too
March: The Council, Neverwinter Nights: Enhanced Edition and Ni No Kuni II: Revenant Kingdom
April: BattleTech, Monster Prom and The Elder Scrolls V: Skyrim VR
May: Pillars of Eternity II: Deadfire, Total War Saga: Thrones of Britannia and Rules of Survival
June: Islands of Nyne: Battle Royale, Budget Cuts and The Crew 2
July: This is the Police, The Swordsmen X and The Banner Saga 3
August: Mist Survival, Yakuza 0 and Two Point Hospital
September: Pummel Party, Pathfinder: Kingmaker and Dragon Quest XI: Echoes of an Elusive Age
October: My Hero One's Justice, Assassin's Creed: Odyssey and MapleStory 2
November: Football Manager 2019, Thronebreaker: The Witcher Tales and Farming Simulator 19
December: Gujian3, Atlas and Insurgency: Sandstorm/p>
Top-Selling VR Titles
These are the best-selling VR titles on Steam of the year.
– Arizona Sunshine
– OrbusVR
– Fallout VR
– Onward
– Beat Saber
– The Elder Scrolls V: Skyrim VR
– Job Simulator
– Pavlov VR
– VR Kanojo
– Gorn
Top Early Access Grads
These games are called "Early Access Grads" because they graduated from Early Access and became full releases.
– Dead Cells
– Northgard
– Warhammer 40,000: Inquisitor-Martyr
– Conan Exiles
– RimWorld
– Subnautica
– Chinese Parents
– Wallpaper Engine
– Rust
– The Forest
Most-Played Games
Every game on this list had over 100,000 simultaneous players.
– PlayerUnknown's Battlegrounds
– Monster Hunter: World
– Path of Exile
– Grand Theft Auto V
– Rainbow Six Siege
– Realm Royale
– Warframe
– Team Fortress 2
– Counter-Strike: Global Offensive
– Dota 2