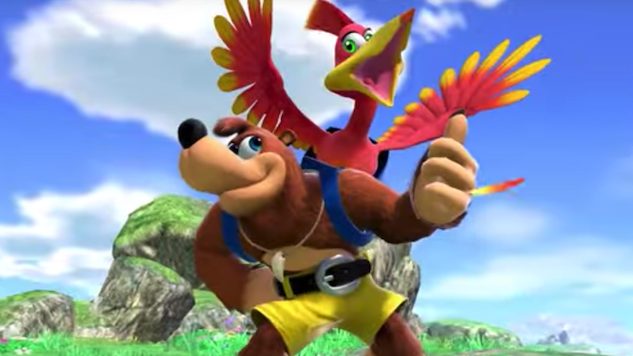 The fan-favorite bear-and-bird duo, Banjo and Kazooie from the 1998 N64 classic Banjo-Kazooie, are coming to Super Smash Bros. Ultimate as new fighters.
During Tuesday's Nintendo E3 Direct, a clip featuring the classic teammates, which showcased the beloved characters in action, revealed that they would land on the Smash battlefield this fall as DLC.
Banjo and Kazooie have been high on the list of most-wanted characters among Smash fans for ages now, and at long last they are finally getting what they'd hoped for. Nintendo has been consistently giving fans what they wanted since Smash Ultimate's release in 2018, including the additions of Ridley and King K. Rool to its already-extensive roster.
Banjo and Kazooie will join the Super Smash Bros. Ultimate lineup this fall.
Check out their unveiling below.