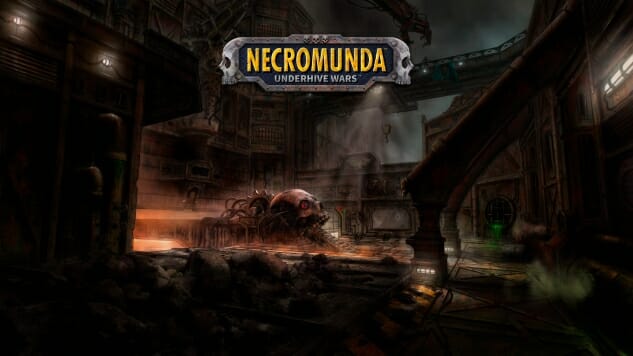 Rogue Factor and Focus Home Interactive announced today their adaptation of popular tabletop and Warhammer 40,000 game, Necromunda: Underhive Wars.
The developer and publisher duo previously released another adaptation of a well-known tabletop game, Mordheim: City of the Damned, for PC and console in 2015. Also a turn-based, tactical RPG, Necromunda is set in a world where "gangs of ruthless warriors" fight for control of the Underhive, a place where "anarchy, violence, betrayal and death rule … long forsaken by any semblance of civilization."
The tabletop versions of both Mordheim and Necromunda were originally published and developed by Games Workshop. According to Jon Gillard, the company's head of licensing, Rogue Factor and Focus Home Interactive more than proved themselves with their first adaptation:
We are delighted to welcome Necromunda: Underhive Wars to the catalogue of great games based on our worlds and settings. Rogue Factor and Focus Home Interactive made a wonderful Mordheim: City of the Damned game and having done such a great job they're clearly the right people to realize the nightmarish world of Necromunda. Now fans of this unique and highly influential IP will at last be able to pick up their stubber and search for cool archaeotech whilst wiping out rival gangs throughout the Underhive.
While no gameplay or screenshots were unveiled with the announcement, the publisher said that more information will revealed at What's Next de Focus in Paris on Feb. 1-2.