Boxing may be one of the most violent sports, but it sure sets the tone for some truly riveting movies. For the very best in boxing, we searched for the most compelling characters and those final rounds flooded with tension that are forever etched into our memories. Of course, soundtracks and unforgettable lines were considered when compiling this list, as was the question of how central boxing was to the film (apologies to Snatch and Brad Pitt's wonderfully indecipherable dialogue). Here are the 10 Best Boxing Movies of All Time.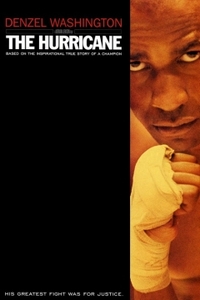 10. The Hurricane
Year: 1999
Director: Norman Jewison
Denzel Washington stars as Rubin "Hurricane" Carter, a top-ranked boxer in the 1960's. Rubin was boxing his way to the top, until he was wrongly convicted for the murder of three individuals in a Paterson, NJ bar. The sentencing shocked many, including Pulitzer Prize winner Bob Dylan who would write the song, "The Hurricane" in protest. Years later, an inspired young man (Vicellous Reon Shannon) reads Carter's autobiography, and helps spur a number of legal pleas in an effort to free Carter from the racial injustice that landed him in prison.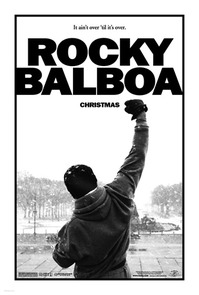 9. Rocky Balboa
Year: 2006
Director: Sylvester Stallone
Most of us were thinking that a sixth Rocky movie seemed completely unnecessary (especially after the brain damage story from the fifth) and quite possibly a career-ender for Sly. What we didn't expect was a man who still had "stuff in the basement." Without his wife Adrian, and a shaky relationship with his son Robert, Rocky is as a man trapped in his glory days. At fifty-nine years old, Rocky owns an Italian restaurant named "Adrian" and spends his evenings retelling the stories of his matches against Apollo Creed to customers. Due to a televised computer-simulated match between Rocky in his prime and the current champion Mason "The Line" Dixon, the thought of returning to the ring enters Rocky's mind. This is a must-see for those who grew up during the golden-era of the Rocky series.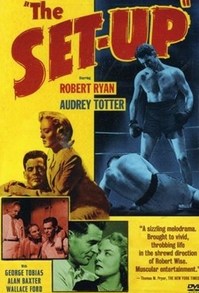 8. The Set-Up
Year: 1949
Director: Robert Wise
No, not the movie with Bruce Willis and Curtis Jackson.
Robert Ryan stars as Bill "Stoker" Thompson, a washed up boxer who refuses to hang up the gloves. The only person that still believes in him is his manager Tiny (George Tobias)—or so we think. Played out in real time and clocking in at a little over an hour, this film focuses on a grittier side to boxing. Don't let the 1949 scare you!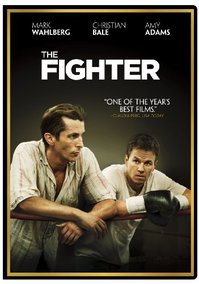 7. The Fighter
Year: 2010
Director: David O. Russell
This biopic centers on the life of boxing brothers Micky Ward (Mark Wahlberg) and Dicky Eklund (Christian Bale). This film has it all: drug addiction, dysfunctional family relationships, a love story, and a boxer (Ward) trying to pave his own path separate from the older brother he grew up idolizing. Christian Bale would go on to win an Academy Award for Best Performance by an Actor in a Supporting Role.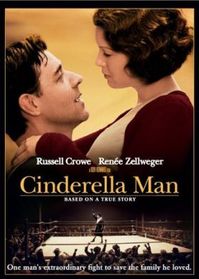 6. Cinderella Man
Year: 2005
Director: Ron Howard
Russell Crowe stars as "The Bulldog of Bergen" James Braddock, a light heavyweight contender from New Jersey. In the opening scenes, we see a confident Braddock comfortable both in the ring and financially. That changes quickly when a combination of the Great Depression and a broken hand thrusts Braddock and his family into poverty. Due to the hand injury, his boxing performances suffer terribly and his license is stripped, leaving Braddock to find a job on the docks. Just when Braddock's situation couldn't get any worse, his loyal manager Joe Gould (Paul Giamatti) is able to employ Braddock for a one-time fill-in fight. After a shocking win by Braddock, the ascension of Cinderella Man is born.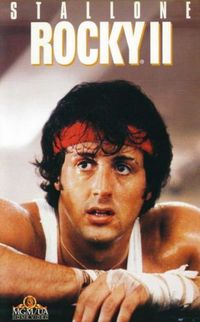 5. Rocky 2
Year: 1979
Director: Sylvester Stallone
"Ain't gonna be no rematch, ain't gonna be no rematch. Don't want one."
Those are the last words we hear from a battered Apollo Creed at the closing of the first Rocky movie. Unbeknownst to Creed, public humiliation and pure stubbornness would push him to challenge the "Italian Stallion" to a rematch in the second installment of this series. Rocky on the other hand, had plans to retire from boxing after his first bout with Creed and cash in on endorsement commercials. When this fails to materialize and manual labor takes its toll, he accepts the rematch with Creed—but without his wife Adrian backing him. At the end of fifteen rounds, only one of these two men will be standing to hear the bell ring.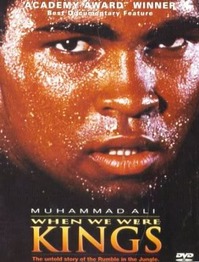 4. When We Were Kings
Year: 1996
Director: Leon Gast
This documentary circles around the "Rumble in the Jungle" match between boxing legends Muhammad Ali and George Foreman in 1974. Possibly the most striking feature about this movie is how polar opposite these two fighters are—personality and fighting style. The film is loaded with interviews, musical celebrities, and the political frenzy surrounding the fight. Many consider this to be one of the best documentaries ever created, it would go on to win an Academy Award for Best Documentary Feature in 1996.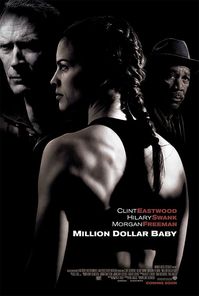 3. Million Dollar Baby
Year: 2004
Director: Clint Eastwood
This boxing film is graced with a gentle approach to human frailty. When young Maggie Fitzgerald (Hilary Swank) stumbles into a boxing gym looking for a trainer, a weathered Frankie Dunn (Clint Eastwood) grumbles at the presence of a woman and attempts to turn her away with his "I don't train girls" line. She slowly wears him down with her innocence and dream to break free of the lower-class lifestyle she lives in. The silent moments between these two allows the film to breathe and to understand the giant emotional holes each character has. Million Dollar Baby would go on to win 4 Academy Awards, including Best Picture.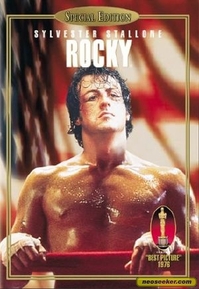 2. Rocky
Year: 1976
Director: John G. Avildsen
Rocky may be the one of the most inspirational films of all time. The movie poses the question: What happens when a small-time boxer from Philadelphia gets a one-in-a-million shot at the World Heavyweight Championship? All Rocky Balboa wanted to do was prove that he wasn't a bum and that he could go the distance with Apollo Creed. With a budget under 1 million dollars, Rocky would go on to win an Academy Award for Best Picture in 1976 and spawn the ultimate sports movie series. Talk about an awesome soundtrack.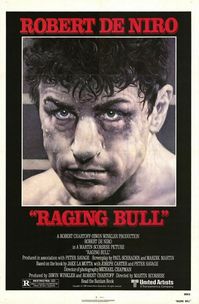 1. Raging Bull
Year: 1980
Director: Martin Scorsese
In this boxing masterpiece, Robert De Niro stars as the "Raging Bull" Jake LaMotta, a boxer fueled only by anger, hate, and jealousy. This is not a man with introspection in his corner; his actions are based solely on primitive needs. In a boxing match with Sugar Ray Robinson, LaMotta is hit so hard that with each shot, blood sprays violently towards his knees. With LaMotta's eyes swollen shut and the match called, LaMotta still has the need to get the "last shot" with Robinson. While being held up by his trainer, he smiles at Robinson and says: "Hey Ray. I never went down, you never got me down. You hear me. You never got me down, Ray."