Ava DuVernay's ARRAY Acquires Little Rock Crisis Documentary Teach Us All
Image via ARRAY
Movies
News
Ava Duvernay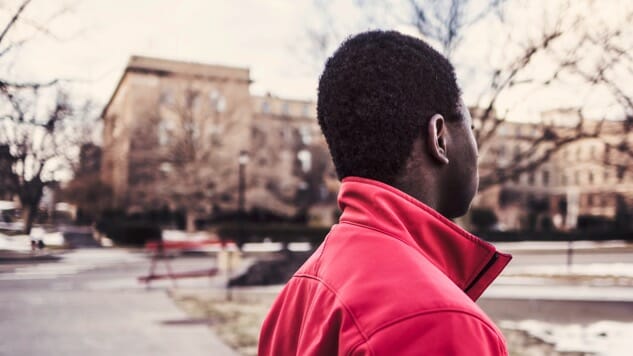 Ava DuVernay's ARRAY has announced its seventeenth feature film acquisition, the Little Rock Crisis documentary Teach Us All. The film will debut on Netflix on Sept. 25, coinciding with the 60th anniversary of the landmark "Little Rock Nine" school integration.
Per a press release, Teach Us All, the feature debut of writer-director Sonia Lowman, "examines the U.S. education system, from the historic Little Rock Crisis to present-day disparities in access that are culminating into a re-segregation of schools across the nation."
ARRAY has acquired worldwide distribution rights to Teach Us All, and will take it on a national screening tour to accompany its streaming release, including stops in Los Angeles, Philadelphia, Seattle, Houston, Memphis and Gary, Ind.
When nine African-American students were chosen to integrate Arkansas' previously all-white Little Rock Central High School in 1957, they were met with violent and racially charged resistance. Today, the Little Rock Nine's integration is recognized as a key part of the Civil Rights Movement. Lowman's film will tell the stories of current students in Little Rock, as well as those of two surviving Little Rock Nine members, and connect them to case studies in other corners of the country using interviews, archival images and news footage.
"Through her film, documentarian Sonia Lowman has created an important platform for discussion about the current state of education in our nation and how far we have come—or not come—in the past 60 years," said ARRAY's Executive Director Tilane Jones in a statement. "We're thrilled to add this meaningful work to ARRAY's catalog and we look forward to sharing the story's call to action with audiences worldwide at the time of the anniversary."