Yes, we're in a golden age of television, and yes, there are so many good shows on that it's easy to caught up, night after night, watching "just one episode" before you go to bed. But every time I decide to watch a movie instead, I'm much more likely to end my night dwelling on what I just experienced. Of course, if it's a bad movie, I'm mostly just annoyed that I wasted two hours of my time.
That's where our team of writers and editors comes in. Each month, we revisit our list of the 100 best movies available to anyone with a Netflix streaming account. We can't guarantee you'll like them all—they range from a recent Hungarian art-house film to kung-fu comedy to a basketball documentary—but someone on our team was passionate about each of these films to choose them from the roughly 10,000 movies streaming on Netflix.
Of course, if you're looking for a particular kind of movie, we recommend you check out our targeted lists for the best Dramas, Comedies, Action Movies, Horror Movies, Romantic Films, Sci-Fi, Foreign Films, or Martial Arts Movies.
And if you have a favorite movie that's not mentioned here, please add it to the comments section below.
The 100 Best Movies Streaming on Netflix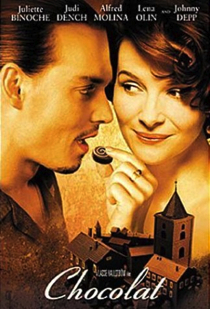 100. Chocolat
Year: 2000
Director: Lasse Hallström
A year before Amelie, another lovely, quirky French character with an impish streak made us swoon. Juliette Binoche plays a single mother opening up a chocolate shop in a tiny French village. Binoche is at her most charming in a delightful and fantastical romantic comedy of the sort that doesn't get made anymore. Nomadic chocolatier Vianne causes a scandalous stir in the conservative village when she opens her shop during lent, making an enemy of the village mayor (Alfred Molina). Things only escalate when she befriends a band of "river rats" led by Roux (Johnny Depp, making the other half of the audience swoon). Both Binoche and Judy Dench as Vianne's landlady and confidante earned their Oscar nominations for this 20th-century fable about embracing life with vigor.—Josh Jackson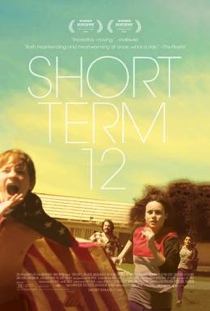 99. Short Term 12
Year: 2013
Director: Destin Cretton
As it progresses, Short Term 12 remains rigorously structured in terms of plot; yet it never feels calculated. In fact, the film serves as a fine example of how invisible screenwriting can be. By allowing his characters' irrational emotions to influence events and instigate key turning points, Cretton capably masks the film's finely calibrated story mechanics. And while everything seemingly comes to a head during a key crisis, it's only fitting that the story ends with a denouement that bookends its opening. Cretton's clear-eyed film is far too honest to try and convince us that there's been any sort of profound change for Grace or anyone else. Instead, it's content to serve as a potent reminder that tentative first steps can be every bit as narratively compelling as great leaps of faith.—Curtis Woloschuk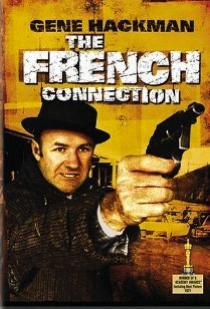 98. The French Connection
Year: 1971
Director: William Friedken
Winner of Academy Awards for Best Picture, Director, Screenplay, Editing and Acting (Gene Hackman), The French Connection isn't so much a deeply felt drama or meticulous procedural as it is a nearly perfectly executed exercise in inertia, mood and the obsession with both. Friedken's film is all aesthetic, all carapace: this is New York at its grossest, and Hackman (as the gruff Popeye Doyle) at his most vicious. As the only character with any hint of depth, Doyle is the audience's vessel from one chase to another—or, rather: throughout the giant chase that is the whole movie—a man as relentless as the filth and violence of the City that he struggles to defend, one drug bust at a time. In that sense, The French Connection is a defining film of the '70s, unyielding in its depiction of an America hungover from the facile free love movement, still mired in the Vietnam War and the depravity of unmitigated urban expansion. But even moreso, the film is a lean action classic, all movement and no second wasted.—Dom Sinacola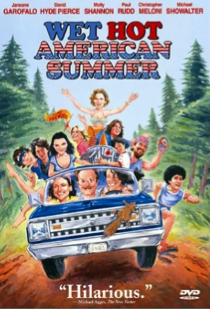 97. Wet Hot American Summer
Year: 2001
Director: David Wain
A cult film that's long since surpassed that status, Wet Hot American Summer is a lot of things: It's hilarious; it's perfectly cast; and it's a clear demonstration that Christopher Meloni has more range than simply playing a dour sex crime detective. But what makes it so brilliant, 15 years later and with a Netflix series on lock, is that it's so painfully, relentlessly nihilistic. We could trade quotable lines for days (my personal favorites being what Jon Benjamin's can of vegetables admits he's acrobatically capable of, and then Paul Rudd bluntly refusing to make out with Elizabeth Banks's character due to her burger flavor), but the key to the movie's endurance—past its timelessness grounded in a specific brand of '80s sex romp flick—is the way in which it treats nostalgia. Like Wain, Michael Showalter and Michael Ian Black's Stella series, Wet Hot American Summer, which takes place over the course of Camp Firewood's last day, exists in a bleakly amoral world. Here, bad things happen to good people—and really only to good people. Wain takes innocence and obliterates it, punishes it, gleefully destroying all nice memories anyone would ever hold dear about long lost summers, first loves and youth. Without a shred of wistfulness, Wet Hot American Summer surpasses its origins in parody and becomes something more: It earns its comedy. Taunting our very explicitly American tendency to let everything we touch devolve into sentimentality, the film proves that when we obsess over remembering ourselves at our best, we might as well be celebrating us at our worst. —Dom Sinacola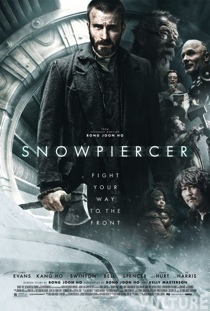 96. Snowpiercer
Year: 2014
Director: Bong Joon-ho
There is a sequence midway through Snowpiercer that perfectly articulates what makes Korean writer/director Bong Joon-ho among the most dynamic filmmakers currently working. Two armies engage in a no-holds-barred, slow motion-heavy action set piece. Metal clashes against metal, and characters slash through their opponents as if their bodies were made of butter. It's gory, imaginative, horrifying, beautiful, visceral and utterly glorious. Adapted from a French graphic novel by Jacques Lob, Benjamin Legrand and Jean-Marc Rochette, Snowpiercer is a sci-fi thriller set in a futuristic, post-apocalyptic world. Nearly two decades prior, in an ill-advised attempt to halt global warning, the government inundated the atmosphere with an experimental chemical that left our planet a barren, ice-covered wasteland. Now, the last of humanity resides on "Snowpiercer," a vast train powered via a perpetual-motion engine. Needless to say, this scenario hasn't exactly brought out the best of humanity. Bong's bleak and brutal film may very well be playing a song that we've all heard before, but he does it with such gusto and dexterous skill you can't help but be caught up the flurry.—Mark Rozeman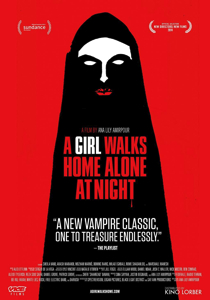 95. A Girl Walks Home Alone at Night
Year: 2014
Director: Ana Lily Amirpour
The ravishing look of writer-director Ana Lily Amirpour's feature debut is so enveloping that it doesn't much matter that not a lot happens within the frame. Draped in dreamy black-and-white and scored with proto-Morricone instrumentals and evocative goth-rock, A Girl Walks Home Alone at Night proudly stakes its claim as an aspiring cult classic. Advertising itself as "the first Iranian Vampire Western," the film transcends just about every word in that description, and yet it has the defiant one-dimensionality of a lurid graphic novel. The film stars Sheila Vand (Argo) as the titular girl. She lives in Bad City, a desert community littered with slowly churning oil derricks and an unsettling open pit where dead bodies are dumped. This unnamed character walks the city streets at night decked out in a chador, which makes her look like a superhero. More accurately, she's a vampire, feasting indiscriminately on men deserving of the grisly fate. (Pimps and other baddies seem to be favored targets.) The other important character is Arash (Arash Marandi), a strikingly handsome young man who takes a liking to this mysterious woman, not knowing her true identity. Shot in Southern California, A Girl Walks is a triumph of high-contrast lighting, the dark shadows coexisting with the flickering streetlights. Like Jim Jarmusch, Amirpour enjoys playing around with genres from an ironic distance, letting her noir-ish tone set the terms for everything else that goes into the film. She has a knack for the finely tuned marriage of sound and picture, drafting scenes and moments that stun the senses.—Tim Grierson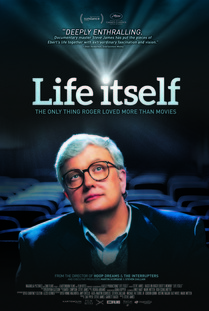 94. Life Itself
Year: 2014
Director: Steve James
Life Itself may tell the story of a remarkable life, but it's at its most enlightening when dealing with death. Steve James' documentary on Roger Ebert naturally chronicles its subject's exploits, trials and triumphs as he became the most recognizable film critic in the United States. But it weaves his life story around footage shot during the last months of his life, as we see the effect his impairments and mortality have on him and his loved ones….Life Itself finds Ebert's real heart in its present-tense story. The rest simply puts it into perspective. Ebert often professed his love for documentaries that unfold in a way the filmmakers couldn't have predicted when production began. He surely would have loved this one.—Jeremy Mathews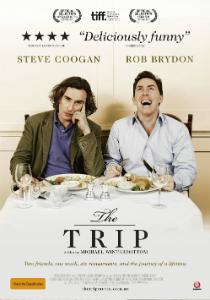 93. The Trip
Year: 2011
Director: Michael Winterbottom
Two British actor/comedians playing versions of themselves travel the beautiful and bleak north England countryside, stopping to eat at various upscale restaurants, but mostly just talking. And talking and talking. And doing impressions of Michael Caine, Woody Allen, and Liam Neeson, as well as British personalities an American audience might not recognize. But mostly just talking, with overlapping affection and competition. Sound like a good idea for a film? It absolutely is.—Jonah Flicker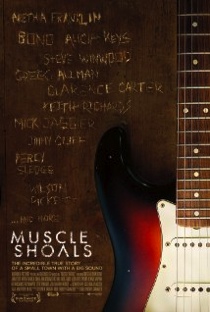 92. Muscle Shoals
Year: 2013
Director: Greg "Freddy" Camalier
Freddy Camalier's masterly Muscle Shoals is about the beginnings and heyday of the recording scene in Muscle Shoals, Ala., a tiny town that improbably changed the face of rock 'n' roll, putting out along the way some of the greatest records in the history of American music. Many of those moments are recounted to great effect in the film; first-timer Camalier is obviously a natural storyteller. But there's so much more to the doc—the cinematography is lush and beautiful, the editing is crisp and precise, and it's in turns heartbreaking, inspiring, wry, thought-provoking, nostalgic and genuinely funny. It's simply a stunning debut film. It helps that Camalier and his producing partner Stephen Badger are after more here than just a dry lesson in musical history. They delve into the Civil Rights Movement and its effect specifically on Alabama, especially as it relates to a Muscle Shoals music scene that was, shockingly enough, lacking in any racial tension. They return again and again to the ancient Native American legend about the river that flows through the town and the water spirit who lived there, sang songs and protected the town. And the personal life of Fame Records founder Rick Hall, the protagonist of the film, is itself worthy of a Faulkner novel. It's thrilling, it's engaging, it's fascinating, it's stirring. It's the best documentary of the year, whether you're a music lover or not.—Michael Dunaway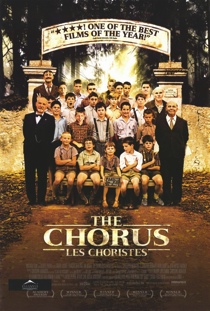 91. The Chorus
Year: 2004
Director: Christophe Barratier
Released in Europe in 2005, The Chorus outsold Harry Potter at the French box office. The film's soundtrack, which featured choral music written by leading French film composer Bruno Coulais, hit number one on the French charts. And all over the country, young people started clamoring to join choruses for the first time. The film tells the story of world-class conductor Pierre Morhange, who opens his door to a man he barely recognizes, named Pépinot. Pépinot brings Pierre a strange gift—the diary of Clément Mathieu, their former teacher. As the two men remember their past, they are transported back to Fond de l'Etang (literally, "rock bottom"), the school for rebellious boys they both attended. Run by the dictatorial Rachin (Franois Berléand), Fond de l'Etang is a place where hope dies under the hands of frustrated instructors who resort to corporal punishment at the first sign of trouble. When a new teacher, Clément Mathieu, arrives, he's discouraged by the school's climate, but manages to convince the director to allow a choral group. Then Clément sets about teaching the boys to sing.—Annabelle Robertson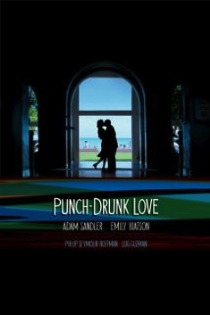 90. Punch-Drunk Love
Year: 2002
Director: Paul Thomas Anderson
It may be hard to recall, but there was once a time when the world believed in Adam Sandler—and we have P.T. Anderson to thank for such a glimpse of hope. Compared to the scope of There Will Be Blood, or the melancholy of Boogie Nights, or the inexorable fascination at the heart of The Master, Punch-Drunk Love—a breath of fresh, Technicolor air after the weight of Magnolia—comes off like something of a lark for Anderson, setting the stage for the kind of incisive comic chops the director would later epitomize with Inherent Vice. But far from a bit of fluff or a reactionary stab at a larger audience, Punch-Drunk Love is what happens when a director with so much untapped potential just sort of throws shit at the wall to see what sticks. A simple love story between a squirmy milquetoast (Sandler) and the woman (Emily Watson) who yanks him from his stark blue shell, the film is part musical, part silent film and all surreal comedy. That this is Sandler's best role is hardly up for debate; that this may be Jon Brion's best soundtrack is something we can talk about later. That the rest of the film, which in any other director's hands would be a total mess, feels so exquisitely felt is almost … magical. And that? That's that, Mattress Man.—Dom Sinacola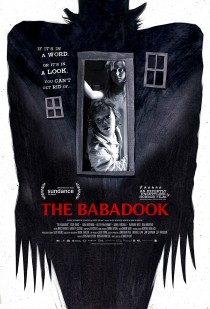 89. The Babadook
Year: 2014
Director: Jennifer Kent
Between It Follows and The Babadook, the last year or so has been a strong one for indie horror films breaking free from their trappings to enter the public consciousness. Between the two, The Babadook is perhaps less purely entertaining but makes up for that with cerebral scares and complex emotion. It's an astoundingly well-realized first feature film for director Jennifer Kent, and one that actually manages to deal with a type of relationship we haven't seen that often in a horror film. Motherhood in cinema tends to invariably be portrayed in a sort of "unconditional love," way, which isn't necessarily true to life, and The Babadook preys upon any shred of doubt there might be. Its child actor, Noah Wiseman, is key in pushing the buttons of actress Essie Davis, pushing her closer and closer to the brink, even as they're threatened by a supernatural horror. The film's beautiful art direction approximates a crooked, twisted fairytale, with dreamlike sequences that never quite reveal what is true and what might be a hallucination. The characters of The Babadook ultimately undergo quite a lot of suffering, and not just because they're being chased by a monster.—Jim Vorel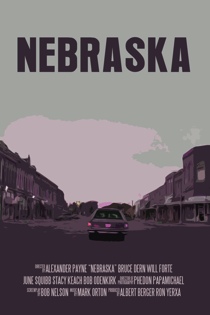 88. Nebraska
Year: 2013
Director: Alexander Payne
The first question at the Cannes press conference for Nebraska, the new film from Alexander Payne, was about why the director decided to shoot his comedy-drama in black and white. It's an understandable query. Studios don't like black-and-white movies from a commercial perspective and, because Payne's films emphasize character and dialogue, they're not necessarily thought of as being grandly cinematic, which might require such a striking look. But after seeing the film, the choice makes more than a little sense. Payne doesn't use black and white to make his movie grand. Quite the contrary, he uses the lack of color to illustrate his characters' tiny, quiet existence. To paraphrase a line from Paul Simon, their lives are so common they practically disappear.—Tim Grierson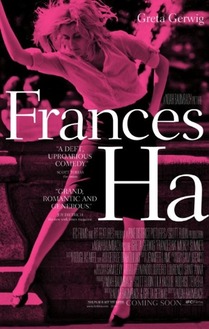 87. Frances Ha
Year: 2012
Director: Noah Baumbach
Frances Ha is endearing, kind and, in many ways, Noah Baumbach's best movie to date. One could trace his films, from his debut (Kicking and Screaming) to his most recent (Greenberg) and see a slow but steady focus on the individual, as well as his abandonment of an ironic, sometimes caustic stance against the very characters he writes. It is as if Baumbach could only write a certain type of person—the privileged, socially crippled intellectual with either too much self-awareness or none at all—and for a while it seemed like even the writer himself couldn't stand to be in the same room with such characters. This anger has faded, and what has emerged over his last few films, and culminated in Frances Ha, is an embrace of not only the flaws of his characters, but also his flaws as a filmmaker. He has settled down and created a film imbued with love, fun and melancholy. It feels simple and open and is a joy to watch.—Joe Peeler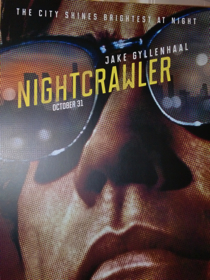 86. Nightcrawler
Year: 2014
Director: Dan Gilroy
"A screaming woman running down the street with her throat cut." That's the image Nina (Rene Russo) evokes when describing her news program in director Dan Gilroy's tremendous thriller Nightcrawler. It's tempting to adopt that as a metaphor for the entire film—Gilroy's first, by the way, which makes his achievement doubly impressive—but while that is definitely part of the equation, what drives this movie forward is the menace that lurks just below the surface, beneath a calm exterior personified by Jake Gyllenhaal's Louis Bloom. A nocturnal rambler who scrounges for anything he can steal and sell, Lou is a motivated self-starter. Full of meaningful acronyms, manufactured self-confidence, and drive powered by self-improvement seminars, catchphrase wisdom and insight, he's looking for a career to break into on the ground floor. When he comes across the lucrative world of nightcrawlers, freelance stringers who race after breaking news stories—the bloodier, the better is the prevailing wisdom—he has the ambition, opportunity and, most importantly, the moral flexibility to excel. Gyllenhaal, who shed in excess of 30 pounds for the role, has rarely—if ever—been better. Lou is calm, frank, goal-oriented and even borders on charming at times, but this measured exterior belies the inherent violence you spend the entire movie waiting to see erupt. Nightcrawler is tense and intense, ferocious and obsessed, and crackles with energy and a dark sense of humor.—Brent McKnight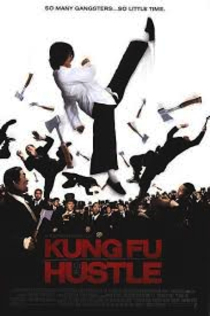 85. Kung Fu Hustle
Year: 2004
Director: Stephen Chow
Stephen Chow is probably the biggest name in martial arts comedy since the days of Sammo Hung, and Kung Fu Hustle will likely remain one of his most well-regarded films both as a director and performer. Gleefully kooky, it combines occasional song and dance with extremely exaggerated kung fu parody in telling the tale of a young man who ends up overthrowing a large criminal organization, the "Deadly Axe Gang." This is not a complex film—rather, it's simply intended as popcorn entertainment at its most absurd. The action has no basis in reality, being closer to a real-world depiction of Looney Tune physics. The characters are broad pastiches and references to famous actors from the genre's history abound. With comedy that teeters decidedly on the juvenile or inscrutable side, it's a film that some will dismiss off-hand, but Chow's style has always and will probably always be "entertain first, make sense later." That's what he does, and he does it better than anyone else.—Jim Vorel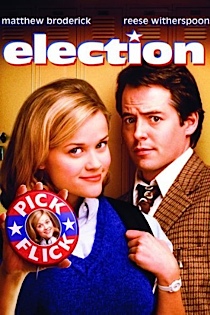 84. Election
Year: 1999
Director: Alexander Payne
A high-school election for student body president turns into a darkly comic satire on politics and sexuality in one of Alexander Payne's uproarious takedowns of Midwestern values. The election turns into a struggle of wills between Matthew Broderick's wormy high-school teacher and Reese Witherspoon's overbearing know-it-all Tracy Flick, but resentful mediocrity doesn't stand a chance against relentless ambition. With a hyper-capable schoolkid surrounded by hilariously flawed characters, Election could be Rushmore's cynical classmate.—Curt Holman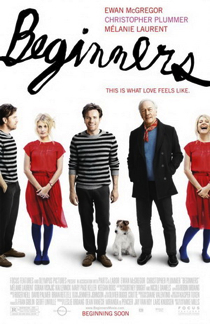 83. Beginners
Year: 2011
Director: Mike Mills
Beginners is directed by Mike Mills, who hasn't made a feature film since 2005's Thumbsucker. And this time, Mills drew on his own life for the story of Beginners. Like Hal, Mills' father also came out of the closet after the death of his mother. Cancer took both of his parents and there's a subtle jab at smoking in the film. But Beginners is not a message movie; it's an ambitious play on coming-of-age late in life, of course for Hal but also very much for Oliver, and perhaps for Mills himself.—Jonathan Hickman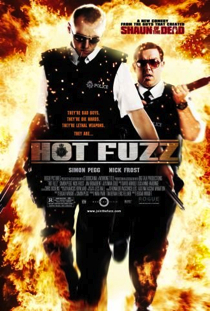 82. Hot Fuzz
Year: 2007
Director: Edgar Wright
The second chapter in the Three Flavours Cornetto trilogy (before there was ever such a thing), Hot Fuzz is clear evidence that Edgar Wright is capable of anything. A blockbuster action flick, a thriller, a pulp plot, a winking noir, a commentary on classism in an increasingly urbanized society—the movie is all of these things, down to the marrow of its very existence. Moreso than Shaun of the Dead or The World's End, Hot Fuzz inhabits its influences with the kind of aplomb to which any cinephile can relate: Somewhere between fascination, revulsion and pure visceral joy there walks the Michael Bays, the Don Simpsons, the John Woos, the Jerry Bruckheimers, and Wright gives each stalwart his due. Plus, he does so with total respect, showing that he understands their films inside and out. And in that intimate knowledge he knows even better that filmmaking is a conflagration: Best to burn it all down and see what remains than build it from the ground up.—Dom Sinacola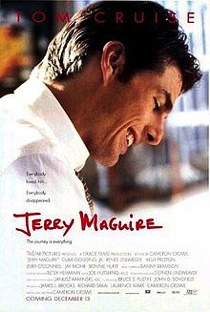 81. Jerry Maguire
Year: 1996
Director: Cameron Crowe
Besides acting as the megahit blockbuster of 1996, Jerry Maguire also quickly achieved the status of the modern day romantic-comedy done right. Certainly, between Say Anything and Almost Famous, writer/director Cameron Crowe has never been one to hide his inner softie. Jerry Maguire is no different, featuring career-best performances from Tom Cruise, Renee Zellweger and Cuba Gooding Jr. as well as litany of memorable lines still quoted to this day. And, let's face it, whoever doesn't get at least a little bit teary-eyed when Renee Zellweger proclaims, "You had me at hello," is probably a Cylon spy who should be blasted away at once.—Mark Rozeman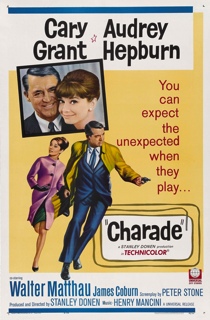 80. Charade
Year: 1963
Director: Stanley Donen
Cary Grant is the most charming male lead ever. Audrey Hepburn is the most charming female lead ever. Everything else is just bonus in this romantic thriller about a woman pursued in Paris for her late husband's stolen fortune: the Henry Mancini score, the Hitchcock-ian suspense, the plot twists and Walter Mathau as a CIA agent.—Michael Dunaway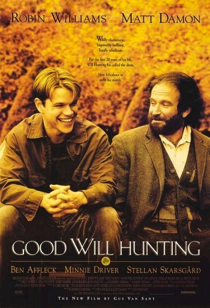 79. Good Will Hunting
Year: 1997
Director: Gus Van Sant
The story of a genius janitor capable of solving the world's most difficult mathematical problems, Will is both exasperating and loveable as the Boston boy reluctant to live up to his true potential. Robbin Williams takes the oft-clichéd mentor paradigm and turns it into a wholly original character as Damon's therapist Sean. But what's special about this film is the way Gus Van Sant captures the existential angst and, ultimately, the frustrated striving of a brilliant boy form the wrong side of the tracks. Matt Damon and Ben Afleck star in their own breakthrough roles as best friends closer than even blood brothers. Though the movie touches on heart-wrenching topics like childhood abuse and heartbreak, the sarcastic humor and witty banter are just as memorable. Effortlessly charming and never overwrought.—Amy Libby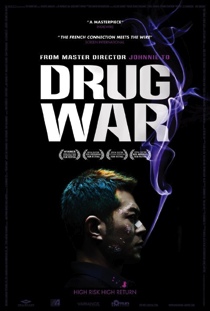 78. Drug War
Year: 2012
Director: Johnnie To
When Hong Kong director Johnnie To finally released Drug War, his first film completely shot in mainland China, it felt like a culmination—of his unfussy knack for style; of his gracefully plotted potboiling; and, most of all, of the one thing he was probably put on this planet to realize: his effortless ability to direct elaborate action setpieces. Which isn't to say that Drug War is built like Peter Jackson's wet dream; instead, it just demonstrates that some of the best action films resist drumming up intensity through unhinged camera movement or breathless editing. Drug War is clean, it's clear, it breathes with room despite its suffocating tension—it's able to feel like some epic battle between good and evil borne of a bunch of simple pulp elements. And in its final 20 minutes it comes together as a beautiful, meticulously shoot-out that both decimates all life we've come to know and love in the slick 90 minutes before it, and does something even better: shows what purity looks like in an action movie. Nothing wasted, nothing unearned, and every moment completely realized. It's brutal.—Dom Sinacola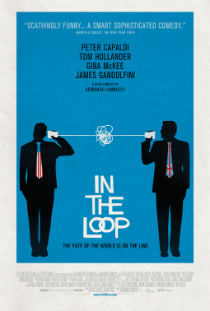 77. In the Loop
Year: 2009
Director: Armando Iannucci
If clever verbal humor were easy, we'd have more comedies like In the Loop. But it's not, and this one stands in a class of its own. It's the most quotable film of the decade—by miles—and the cynical potty mouths on screen are so articulate and creative that, after the avalanche of witticisms, you're left with the lingering sense that you've seen not just a funny movie but also a wicked political satire of the highest order, the kind where the absurdity speaks for itself.—Robert Davis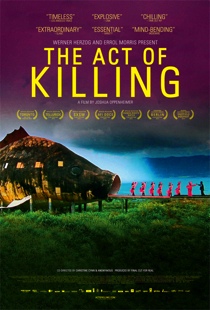 76. The Act of Killing
Year: 2012
Director: Joshua Oppenheimer
Some tragedies are so horrific that it's hard to reconcile one's belief in the basic decency of human beings with the atrocities that some of them have perpetrated. Documentary filmmaker Joshua Oppenheimer's The Act of Killing focuses on one of the darkest chapters of the 20th century, speaking to some members of the Indonesian death squads who slaughtered hundreds of thousands of their countrymen and women in 1965 and '66. These people don't live in the shadows, though: They're treated like royalty in their native land, celebrated as heroes who helped "save" Indonesia from communism. The film is so shocking and depressing that its subjects' utter disconnection from morality would almost be funny if it wasn't so frightening.—Tim Grierson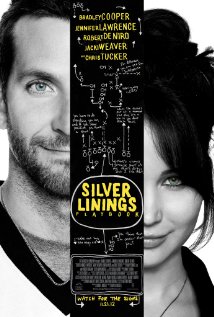 75. Silver Linings Playbook
Year: 2012
Director: David O. Russell
With leads as winning as Cooper and Lawrence, and Russell's signature mix of clever and sincere dialogue, the hook is set. Every single detail doesn't gel—Chris Tucker's role as Danny, Pat Jr's escape-prone friend from the treatment facility, seems a bit extraneous—but it doesn't need to. By the end of the dance competition finale (yeah, there's that), the audience, actors and director are on exactly the same page—and it's Russell's playbook.—Michael Burgin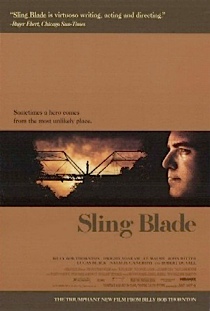 74. Sling Blade
Year: 1996
Director: Billy Bob Thornton
I once read that in Greek mythic tragedy, once you understand the setup and the characters, everything that will happen in the drama is already determined. All that remains is for everything to play itself out. From very early on in the film, Sling Blade feels just that way. Everything that happens in the film must happen—could not do other than happen. And yet watching it unfold is a thing of beauty.—Michael Dunaway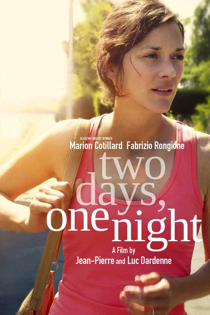 73. Two Days, One Night
Year: 2014
Directors: Jean-Pierre and Luc Dardenne
Available August 11
Sandra takes time off from her job for health reasons; in her absence, she's made redundant, and her coworkers reap a not-insignificant bonus as a result of her firing. The latest work from the brothers Dardenne is a work of compassion, but Two Days, One Night is as much about our sympathy for Sandra (played with heartbreaking brilliance by Marion Cotillard) as it is about posing questions of ethics. As Sandra drives all over town in an effort to convince her coworkers to give up the bonus pay in exchange for her reinstatement, we wonder how we would respond to her pleas. It's an easy thing to judge the people we meet throughout the film for their reluctance, but in telling of Sandra's plight, the Dardennes invite us to examine our own convictions.—Andy Crump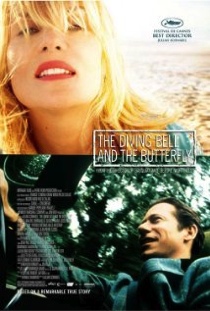 72. The Diving Bell and the Butterfly
Year: 2007
Director: Julian Schnabel
In 1995, French journalist Jean-Dominique Bauby suffered a horrific stroke that left his entire body paralyzed in what doctors call the "locked-in syndrome." In a remarkable testament to the human spirit, Bauby was able to dictate a 132-page memoir by blinking his left eye. Incredibly, ace-auteur Julian Schnabel adapted that memoir into a breathtaking, lyrical, haunting film that is as much his creation as Bauby's. (Kudos to the Academy for recognizing Schnabel's brilliance with a Best Director nomination.) The Diving Bell is not only a testament to the human spirit, but to the power of cinema as well.—Jeremy Medina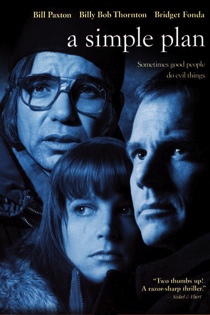 71. A Simple Plan
Year: 1998
Director: Sam Raimi
For his second go at mainstream recognition after the mixed reception of The Quick and the Dead, Sam Raimi stepped back into the stark clarity of his much pulpier early days to tell a straightforward fable about Bad things happening to Good people. His unaffected touch is there in its first frame: a pitch-black raven cawing against a bleached-white background. From there, Raimi wastes no ground in subtlety, shaking up his black-and-white palette with ominous reds, repeatedly allowing his characters to desperately claim that the snow, in all of its snowy whiteness, will cover up past wrongdoing and let the Good people—if they're sorry enough—start anew. In that sense, A Simple Plan is as traditional a morality play as a thriller can get, but Raimi has never been a director unwilling to splash about in the shallows; instead, the inevitability of the plot is his point—even the simplest of decisions carry whole worlds of consequence—and Raimi injects each emotional beat with unspeakable tragedy. Carried by Billy Bob Thornton's performance, one of boundless sympathy at a time when the actor seemed capable of anything, A Simple Plan serves as something of a companion piece to Fargo, another expertly crafted thriller from the '90s. It treats its wintry landscape similarly: not as a metaphorical whiting out of sins, but as a tabula rasa upon which human nature—in big bright colors—will eventually paint its own selfish doom.—Dom Sinacola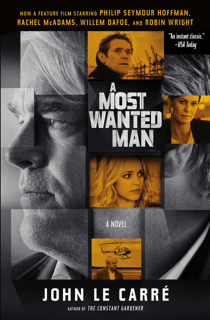 70. A Most Wanted Man
Year: 2014
Director: Anton Corbijn
This is Corbijn's most ambitious project—his debut was the quite fine Ian Curtis biopic Control—and he does an excellent job of provoking steely performances from a large cast. This is some of McAdams' best work in far too long—tough and compassionate at the same time—and even an old pro like Dafoe seems to be reaching down a little deeper to produce something memorable. A Most Wanted Man may be less flashy in design than Corbijn's first two films, but in its place is a terrific sense of bitter resignation that seeps through every frame. The spy game hasn't gotten any more thrilling in the wake of 9/11, only more urgent and tense. And as this movie argues, in such an environment trying to be the good guy may end up meaning precious little at all.—Tim Grierson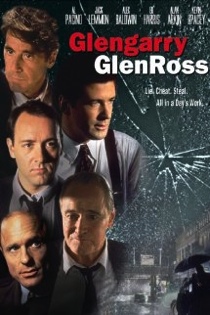 69. Glengarry Glen Ross
Year: 1992
Director: James Foley
Surely somewhere on the Internet there's a catalog of all the potboiler plays that have been turned into lifeless movies; wherein the minimal settings came off as flat rather than intimate or claustrophobic, and the surgically written prose came off as stilted rather than impassioned. Glengarry Glen Ross is the exception and the justification for all noble stage-to-screen attempts since. This adaptation of David Mamet's Pulitzer Prize winning play about workingman's inhumanity to workingman still crackles today, and its best lines (and there are many) have become ingrained in the angrier sections of our collective zeitgeist. James Foley directs the playwright's signature cadence better than the man himself, and the all-star cast give performances they've each only hoped to match since. Mamet, for his part, managed to elevate his already stellar material with his screenplay, adding the film's most iconic scene, the oft-quoted Blake speech brilliantly delivered by Alec Baldwin. This is a film worthy of a cup of coffee and, as we know, coffee is for closers only.—Bennett Webber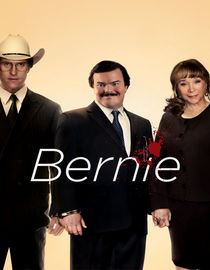 68. Bernie
Year: 2011
Director: Richard Linklater
Bernie is as much about the town of Carthage, Texas, as it is about its infamous resident Bernie Tiede (Jack Black), the town's mortician and prime suspect in the murder of one of its most despised citizens, Marjorie Nugent (Shirley MacLaine). Unlike Nugent, Bernie is conspicuously loved by all. When he's not helping direct the high school musical, he's teaching Sunday school. Like a well-played mystery, Linklater's excellent, darkly humorous (and true) story is interspersed with tantalizing interviews of the community's residents. Linklater uses real East Texas folks to play the parts, a device that serves as the perfect balance against the drama that leads up to Bernie's fatal encounter with the rich bitch of a widow. The comedy is sharp, with some of the film's best lines coming from those townsfolk.—Tim Basham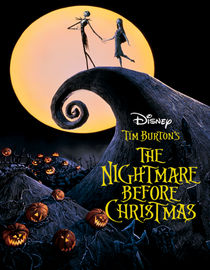 67. The Nightmare Before Christmas
Year: 1993
Director: Henry Selick
On simply a shot-by-shot basis, The Nightmare Before Christmas ranks as one of the most visually splendid films ever made. Jack Skellington, the Pumpkin King of Halloweentown, becomes obsessed with Christmas and decides to hijack the holiday. Often presented under the title Tim Burton's The Nightmare Before Christmas, the film echoes many of the hit director's pet themes, with Jack being one of Burton's many brooding artistic protagonists. The film's actual director was Henry Selick, who oversees an ingenious design and a cast of endearing monsters. The film doesn't quite have the narrative fuel and graceful song lyrics to match Disney's best animated musicals, but every year the film looks better and better.—Curt Holman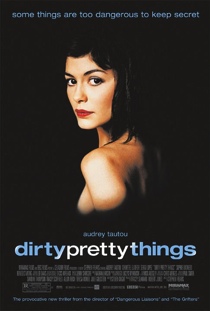 66. Dirty Pretty Things
Year: 2002
Director: Stephen Frears
Avoiding familiar common postcard views of London, Stephen Frears makes Dirty Pretty Things a tour through shady dealings and sufferings that could be set in any big city on either side of the Atlantic. It's a contemporary nightmare. We are drawn into the daily desperation of overworked immigrants—legal and otherwise—who survive by doing the world's dirty work. Frears, who surprises us with something new every time, cleverly dodges the curse of social dilemma films. Weaving threads of classic thrillers through this gritty realistic context, he satisfies our desire for a good story—for intrigue, suspense, humor, big revelations and a tantalizing possibility of romance—even as he educates us about the evils occurring right under our noses. Okwe (Chiwetel Ejiofor, stoic and slow-burning) is a Nigerian immigrant—a doctor in his home country—hiding from immigration police while he works several wearying jobs. His tour of hell begins with a David Lynch-ian discovery—a human heart clogging a hotel toilet. Ugly secrets lie at the heart of the matter—passports, blood, betrayal—and Okwe and his beautiful co-worker (Audrey Tatou) get in over their heads. In Frears' bleak depiction of a compassionless society, no charitable agency rescues the persecuted. No God hears their prayers; they can turn only to each other for fragments of kindness.—Jeffrey Overstreet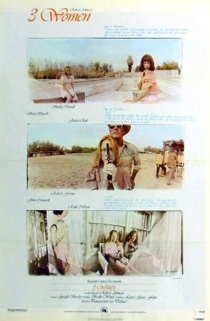 65. 3 Women
Year: 1977
Director: Robert Altman
Based, in part, on a fever dream Robert Altman had while his wife lay nearby, incapacitated and hospital-bed-sick, 3 Women comes at the tail-end of the most prolific decade of Altman's career. While big-budget studios cashed in on the new paradigm of blockbuster success spear-headed by Steven Spielberg and George Lucas, Altman followed-up his own commercial success (Nashville) with a narratively surreal little art-house film about a pair of unlikely friends who pretty much end up trading personalities. Consider it a Southern Californian take on Bergman's Persona, and you're really only touching on a small part of Altman's weirdness: largely improvised and steeped in oneiric imagery, the film begs to be watched repeatedly, each successive viewing not so much clarifying what's happening as just allowing its sublimity to set in. Whether 3 Women is a metaphorical take on Hollywood's haste to discard personality for audience-tested popcorn fare, or it's a kind of dusty tone poem about feminism in the late '70s—it hardly matters. Better to feel out than figure out whatever it is Altman's got going on in this lean masterpiece.—Dom Sinacola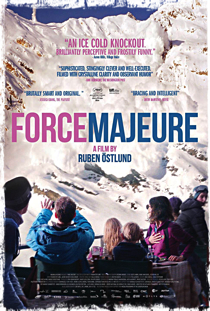 64. Force Majeure
Year: 2014
Director: Ruben Östlund
Hidden behind this uncomfortably snickering fable about modern masculinity is something with no real patience for heteronormative nonsense. Though Force Majeure is mostly about a seemingly good dad who makes a bad split-decision while on vacation with his seemingly perfect family, the film would rather question the more primeval forces that bind us: monogamy, safety, companionship, blood and lust. This isn't about a father who, in a brief moment of weakness, failed to protect his family, it's about the dynamics of any relationship: Can we ever know the people we love most? Östlund asks this over and over, wreaking sickly funny havoc upon his male protagonist's ego as he builds to a sweet little climax wherein this beaten-down bro revels in the chance to show his family his true colors.—Dom Sinacola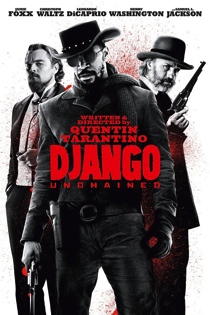 63. Django Unchained
Year: 2013
Director: Quentin Tarantino
The best thing about Quentin Tarantino is also the worst thing about Quentin Tarantino—he believes, wholeheartedly, in whatever he's doing. Most of the time, what he's doing consists of overly referential homage mashups with dialogue that would give most screenwriters carpal tunnel. The old video store clerk is sublime at saying important things through mediums that don't usually convey them—Kung Fu films, revenge fantasies and spaghetti Westerns, for starters. He is an artist dressed as a Philistine, splattering the screen with cartoonish violence when what he's really blowing is our minds. Although Tarantino's latest effort isn't his best, it is his most ambitious, and for someone capable of so much, that means quite a lot.—Tyler Chase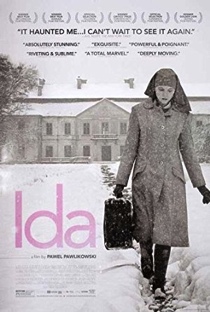 62. Ida
Year: 2002
Director: Pawel Pawlikowski
Ida is a compelling examination of how the past shapes us, even when we don't know anything about it. Pawel Pawlikowski's quiet Polish film takes place in the 1960s, when World War II has ended, yet still has the power to grip people's lives. In the title role, Agata Trzebuchowska brings the perfect mixture of naiveté and curiosity to the part of a nun-in-training who learns that her family was Jewish and killed during Nazi occupation. She embarks on an odyssey to find their graves with her cynical, alcoholic aunt (Agata Kulesza), who used to be a prosecutor for the communist government. The relationship between the two characters grows more and more complex as they go deeper down the rabbit hole. Shot in black-and-white and academy ratio (1.37:1), Ida uses its frame to distinct effect, often framing characters in the lower third of the screen (so much so that in a couple scenes, the subtitles have to go up above their heads). The effect can be unsettling, but intriguing. That space could contain the watchful power of Ida's lord, but it could also be nothing more than an empty void. After a life of certitude, Ida has to decide for herself.—Jeremy Mathews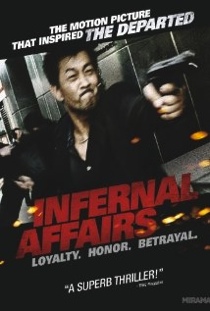 61. Infernal Affairs
Year: 2002
Director: Wai-keung Lau
Infernal Affairs left such an impression on Martin Scorsese that he translated the pulpy cop drama almost wholesale into The Departed's Oscar gold, dialing down the original's operatic tendencies and embracing the kind of hardcore nihilism that's apparently supposed to make films like his seem more award-worthy. While the two are identical plot-wise, what Scorsese misses in his version is the gracefulness of gunplay through the eyes of those who treat each criminal transaction like a kind of artful dance. Scorsese's action is blunt and unforgiving; Lau's is kind of attractive and, at times, bracing with portent. If you ever watch a mob movie and wonder what characters find so seductive in such ugly lifestyles, Infernal Affairs answers your curiosities with crime that pays—in luxury, in respect, in the kinesthetic satisfaction of a job well done. And while both films follow two men as they wade through the gray area between organized crime and those who want to disorganize it, Infernal Affairs stays truer to that gray area. There's nothing ambiguous about The Departed. Most notably, Scorsese's ending is bleaker, and in its bleakness, is indefatigably black and white: Violence is wrong, police are good, but nothing—including justice—truly matters. Who really wants an action movie like that?—Dom Sinacola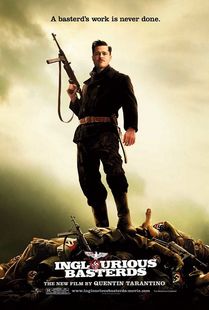 60. Inglourious Basterds
Year: 2009
Director: Quentin Tarantino
Quentin Tarantino's dual loves of vengeance and cinema have never had a purer expression than the face of a Jewish cinematheque owner projected Oz-like onto the smoke of Nazis aflame…To an almost touching degree, Inglourious Basterds recognizes that the vengeance driving so many films—and certainly Tarantino's own—is a cinematic impulse, a fantasy of light and sound, a bonfire of highly combustible nitrate film stock, cleanly separated from common sense and actual history. For once, Tarantino doesn't allude left and right to other movies, but instead makes celluloid itself a literal part of the story. Put another way, he draws his story into the celluloid.—Robert Davis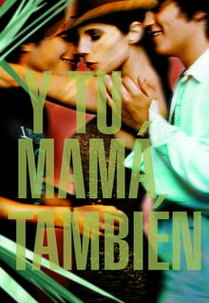 59. Y Tu Mama Tambien
Year: 2001
Director: Alfonso Cuarón
A road trip along the coast of Mexico turns out to be one of sexual discovery for two punk teenagers (Gael Garcia Bernal and Diego Luna). Meanwhile, the trip turns out to be the bittersweet final adventure for their older female companion (Maribel Verdu), as she struggles with a life full of regret and roads not yet traveled. Y Tu Mama Tambien is at times playful and seductive, but slowly reveals itself to be a substantive dual story involving both coming-of-age and coming-to-terms.—Jeremy Medina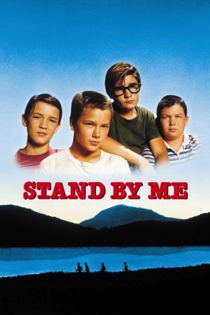 58. Stand By Me
Year: 1986
Director: Rob Reiner
Stephen King has referred to Stand By Me as one of the best-adapted films from his source material, which is curious, given that the blend of humor, coming-of-age drama and nostalgia hits only some of the horror author's signature themes. It's such a sincere film and story, though, one that really captures some of the mythological aspects of childhood—the way the junkyard dog's fearsome reputation can't possibly stand up to the reality, for instance. It's a film about the healing aspect of friendship and how it differs after the loss of innocence. Gordie Lachance's group of friends are the kinds of pals one has as a child—they come from very different worlds, but haven't yet learned that they're not supposed to hang out together. Would that real-life friendships could persist and reflect these ones more often.—Jim Vorel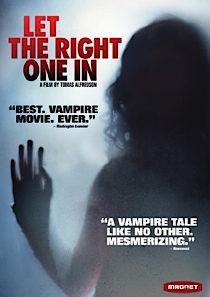 57. Let the Right One In
Year: 2008
Director: Tomas Alfredson
Vampire stories are plastered all over American pop culture these days (True Blood, Twilight, The Vampire Diaries), but leave it to the Swedes to produce a vampire film that manages to be both sweet and frightening. The friendship between Oskar, a scrawny, 12-year-old outcast, and Eli, a centuries-old vampire frozen in the body of a child, is a chilling but beautiful story to behold.—Jeremy Medina

56. Battleship Potemkin
Year: 1925
Director: Sergei M. Eisenstein
Because of brutal living conditions, the crew of the Prince Potemkin revolts against their cruel officers, igniting a rebellion in Russia and a violent massacre in Odessa. For the longest time, people considered Battleship Potemkin the greatest achievement in cinema. It may no longer have that acclaim, but it still makes most top ten lists and holds its ground as the greatest propaganda film of all time. At one point a few countries even banned it, afraid of its power to provoke political revolution. Many of its scenes, so visually poignant and thus unforgettable, have been referenced in modern movies like Brazil, The Untouchables and Naked Gun 33 1/3.—David Roark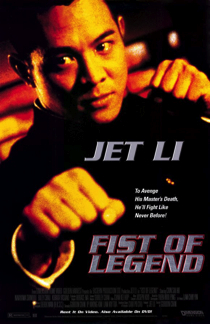 55. Fist of Legend
Year: 1994
Director: Gordon Chan
Jet Li is one of the few kung fu practitioners who can make the claim that he's played his own teacher and student—his character Chen Zhen is the student of Huo Yuanjia, who he then played 12 years later in Fearless. Fist of Legend, on the other hand, is essentially a remake of Bruce Lee's Fist of Fury, another tale pitting Chinese nationalist against the oppression of Japanese invaders in the Second Sino-Japanese War. There's nothing too fancy about the story: "You killed my master, and I'm going to get to the bottom of it." What's fancy is the fighting, because oh man, can Jet Li kick some serious ass in this one. Through most of the film, he's seriously on another level, until he meets the seemingly superpowered Japanese guy who is the final villain. I actually prefer one of the earlier fights, though, when Jet takes on an entire school of Japanese karate students—and then punches their master right on the bottom of the foot in a particularly goofy bit of violence.—Jim Vorel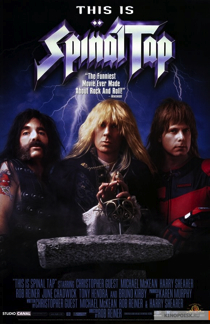 54. This Is Spinal Tap
Year: 1984
Director: Rob Reiner
The only rock documentary worth watching, according to Kurt Cobain and Dave Grohl—next to Pennebaker's Dont Look Back—This Is Spinal Tap isn't really a documentary at all, though it aspires to so much more truth than any countless, beatific biopic that's come out in the past couple decades or so. The story of a fictional metal/cock rock band told through talking head interviews that chronicle their iconic ups and downs, Spinal Tap is our best, early glimpse at the team who'd go on to make Waiting for Guffman, A Mighty Wind and Best in Show. While it isn't the first of its kind, it feels like it could be: So deeply does it understand the world it parodies, Spinal Tap knows that a mockumentary is best a biopic of people who never existed, taking the personalities that define this starfucking realm and then, ever so slightly, ever so lovingly, cranking them to 11.—Dom Sinacola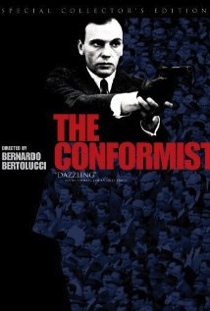 53. The Conformist
Year: 1970
Director: Bernardo Bertolucci
Before The Conformist, Bertolucci had always been a master stylist, but here he worked within the strictures of noir and—excuse my hyperbole—made something of a perfect film. Proving that even the most common means of cinematic pulp could be used to transcendent ends, the director's efforts found popular praise, garnering him both Oscar and Golden Globe nominations (among many), and paving the way for his riskier arthouse fare. Seemingly the director's most political film, what it embodies more than an overt condemnation of fascism is a near peerless use of space, light and shadow to mirror an architecture of the mind, wherein an Italian bureaucrat (Jean-Louis Trintignant) mired within Mussolini's fascist dictatorship must decide between playing by the rules or carving out his own identity.—Dom Sinacola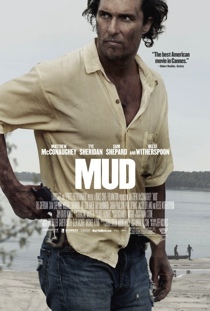 52. Mud
Year: 2013
Director: Jeff Nichols
In 2011, Jeff Nichols turned heads at Sundance with his second film Take Shelter,as did his fast-rising stars Jessica Chastain and Michael Shannon. He returned two years later with Mud, a coming-of-age thriller about two young boys who encounter a man on the run in rural Arkansas. It's a sweet tale that displays plenty of faith in humanity without ever veering into sappiness and always keeping you on the edge of your seat—just the kind of thing you hope to find at a festival like Sundance. And Nichols once again coaxes amazing performances from his cast, particularly Matthew McConaughey, just before the actor went to work on Dallas Buyer's Club and True Detective.—Josh Jackson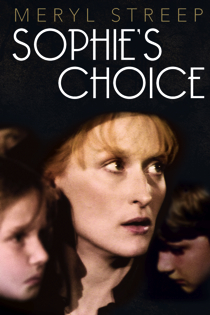 51. Sophie's Choice
Year: 1982
Director: Alan J. Pakula
William Styron's soul-shattering story of an ethereally beautiful concentration camp survivor is brought to life on screen by Meryl Streep. Streep learned to speak French with a Polish accent in order to preserve the integrity of one of the most important literary characters of the modern age. Alan Pakula allows Streep to do what she does best: She dons the character like a perfectly fitted coat. The result is one of the greatest film performances of all time. Sophie's Choice is the embodiment of the horror of war and its aftermath.—Joan Radell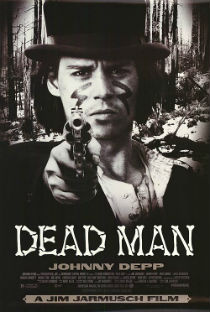 50. Dead Man
Year: 1995
Director: Jim Jarmusch
Jim Jarmusch directed this post-modern examination of the western film genre as American pop culture finally began to veer away from the expected western films. Jarmusch introduced a complete retrospection of a genre plagued with so many social follies. Depp's somber, quiet character, William Blake, is reflective of the heroes of the Wild West's past, but it's his journey that makes this character stand apart.—Clint Alwahab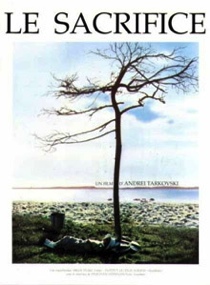 49. The Sacrifice
Year: 1986
Director: Andrei Tarkovsky
Tarkovsky's last film before he succumbed to lung cancer at 54, The Sacrifice, like pretty much every one of his films to come before it, is a gradually building meditation on contentment, happiness and the lengths to which we'll go as human animals to guarantee our survival. Which is only skimming the surface of every existential quandary pumping through this piece—because for all it has in mind, for all that's been said about it, for all it contemplates with the fine-tuned patience of a monk-like master, The Sacrifice is, above all, a sweet and gorgeously sad testament to the impossible questions great films necessarily ask of us. The story of an artist living an idyllic life by the sea, whose philosophies are shaken to the core by the (implied) onset of World War III, the film winds its way to a grand conclusion, an image of humble apocalypse that, more than glimpses of the tragedies of war or the destruction of a nuclear holocaust, will stay with you for a lifetime.—Dom Sinacola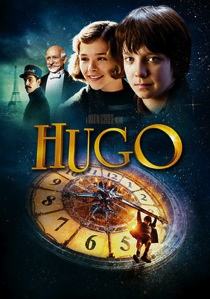 48. Hugo
Year: 2011
Director: Martin Scorsese
With Hugo, director Martin Scorsese has created a dazzling, wondrous experience, an undeniable visual masterpiece. In his adaptation of Brian Selznick's novel, The Invention of Hugo Cabret, Scorsese weaves together his many passions and concerns: for art, for film, and for fathers and father-figures. He retells the story of a boy (Hugo Cabret, played by Asa Butterfield) in search of a way to complete his father's work. Alongside Hugo's tale is the true story of Georges Méliès (Ben Kingsley), one of the world's first filmmakers.—Shannon Houston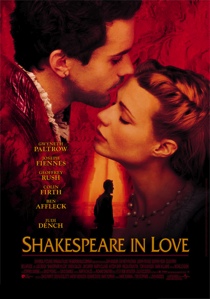 47. Shakespeare in Love
Year: 1998
Director: John Madden
Another film whose reputation has suffered somewhat since its initial reception, largely in this case as a result of an ill-considered Oscar and Gweneth Paltrow's ill-considered management of her public persona since then. No one is more annoyed with latter-day Goop than me, but even I can admit that Shakespeare in Love gets a bad rap. It's delightful, especially for those with any experience in the theater whatsoever (the theater world itself is the romantic interest of the film, every bit as much as Gweneth's Viola de Lesseps). And, it's now safe to say out loud – Ben Affleck is fantastically charming in this film. If you haven't seen it in awhile, you'll be surprised at how much more you like it than you remembered.—Michael Dunaway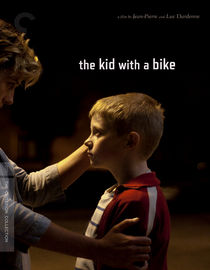 46. The Kid With a Bike
Year: 2011
Directors: Jean-Pierre Dardennes, Luc Dardenne
As portrait of a young boy's resilience and of compassion shown by one human being towards another, The Kid with a Bike is part of the grand tradition of humanist realism. Watching the Dardennes' cinema, one can't help but be reminded of luminous predecessors like The 400 Blows and Bicycle Thieves, movies featuring marginalized children forced to endure hostile environments. But, more than any other filmmaker, their work bears the strongest resemblance to that of the late master Robert Bresson. With their powerful moral undercurrents, minimalist acting and ascetic style, Bresson's films (Mouchette would make an excellent companion piece to The Kid with a Bike) weren't concerned so much with stories and characters as with the ideas they helped to illuminate—namely the continual war between man's baser and higher instincts, between the evils of mistrust and crime, and the virtues of charity, compassion and love. The Kid with a Bike is a beautifully executed variation on those themes.—Jay Antani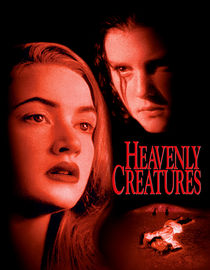 45. Heavenly Creatures
Year: 1994
Director: Peter Jackson
Before making this feverish biopic based on a notorious case in New Zealand history, Peter Jackson was best known for grisly horror comedies like Brain Dead (released in U.S. as Dead Alive). Heavenly Creatures captures the psychological landscapes of two teenage girls (Kate Winslet and Melanie Lynskey in their big screen debuts) whose obsession with their shared imaginary world draws them further from reality. Without Jackson's breathless narrative and ingenious fantasy scenes in Heavenly Creatures, he never would have gotten the Lord of the Rings gig, but Creatures stand on its own as a compelling thriller and commentary on moral hypocrisy. In real life, Winslet's character grew up to be mystery writer Anne Perry.—Curt Holman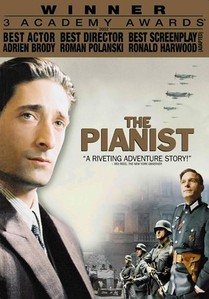 44. The Pianist
Year: 2002
Director: Roman Polanski
While many great performances rely on dramatic and affecting dialogue, Adrien Brody's turn as real life musician Wladyslaw Szpilman in Roman Polanski's Holocaust drama The Pianist is hushed, a sullen-eyed lost soul hanging on to a world cloaked in gray. As the title character, Brody became a living skeleton, an all-too-real representation of one of history's darkest periods.—Justin Jacobs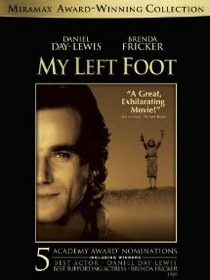 43. My Left Foot
Year: 1999
Director: Jim Sheridan
Outstanding performances and cinematography are the hallmarks of this biopic. Well known for his total-immersion method of character acting, Daniel Day-Lewis takes on the challenge of his career in the role of Christy Brown, an acclaimed Irish writer and artist with cerebral palsy who is only able to control his left foot. This true story is filmed on location, and is a visually compelling study of the slums of Dublin. Director James Sheridan wisely gives us a complete portrait of Brown, warts and all. Bitter, unlikeable and amazingly talented, Christy Brown succeeds in making us cheer for him even as we curse him.—Joan Radell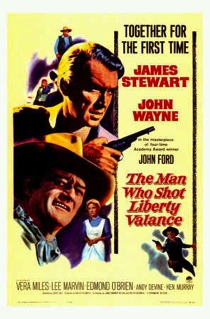 42. The Man Who Shot Liberty Valance
Year: 1962
Director: John Ford
When it comes to the movies' finest moments of cynical/wise dialogue, Chinatown's "Forget it Jake, it's Chinatown" may be the only equal to "This is the West, sir. When the legend becomes fact, print the legend," the epitaph for John Ford's superb Western. The Man Who Shot Liberty Valance is about how Americans tend to romanticize the past, in the process losing a grasp on the facts, and so it's appropriate that some viewers may have forgotten that neither of the film's stars (James Stewart and John Wayne) actually plays Liberty Valance (Lee Marvin), the feared gunman who threatens Stewart's mild-manned lawyer. A story about living with secrets and questioning history, The Man Who Shot Liberty Valance presages stellar revisionist Westerns like McCabe & Mrs. Miller and The Assassination of Jesse James by the Coward Robert Ford.—Tim Grierson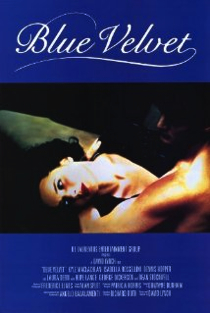 41. Blue Velvet
Year: 1986
Director: David Lynch
Blue Velvet represents everything cinema can be: horrific, hilarious, reality heightened to inexplicable, nearly intolerable heavens. This is storytelling as symbology, traditional American genres like noir and the thriller picked apart with unsettling aplomb. For example, take the noir part of this equation: Lynch concocts an Oedipal circumstance out of Kyle MacLachlan's innocent boy and Dennis Hopper's evil "daddy," with Isabella Rosselini's sexy "mommy" persona both an unobtainable feminine figure and a sweet presence that must be protected. As adorable Everyman Jeffrey Beaumont (MacLachlan) is seduced ever deeper into the disgusting underground of American domesticity (represented by a series of insectisoid images, the denizens of our creepy crawly underworld), his outlook is light, and psychopathic Frank Booth's (Hopper) is dark—in fact, Frank comments on this. Of course, he's talking literally about the illumination of the room, but he also huffs helium and calls himself Van Gogh, so every gesture, every sideways word should be taken with a grain of salt. Or fertilizer. And so, in black and white, Lynch finds blue: There is something deeply sad about the kind of normal, everyday stuff Lynch fixates upon, and in Blue Velvet that sadness is, whether we like it or not, the closest a film in the 1980s ever got to realizing the American Dream.—Dom Sinacola

40. Amores Perros
Year: 2000
Director: Alejandro González Iñárritu
Looking back on it, Alejandro González Iñárritu's directorial debut turned out to be supremely influential. Amores Perros was the first of his so-called "Death Trilogy" (alongside 21 Grams and Babel), and set the precedent for his time-bending, anthology-format brand of storytelling. The film hinges on one singular car accident that has a ripple effect in several people's lives, illuminated by three separate stories populated by an array of impressive Mexican actors (including Gael Garcia Bernal), with the the seemingly-contradictory story of a sympathetic hit man being the most moving of the bunch.—Jeremy Medina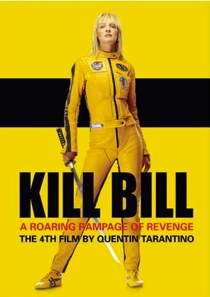 39. Kill Bill Vol. 1 and Vol. 2
Year: 2003, 2004
Director: Quentin Tarantino
Quentin Tarantino Kill Bill Vol. 1 was both a great movie and a great martial-arts movie that paid homage to a ton of classic martial-arts flicks (both Chinese and Japanese) to make a really visceral, offbeat cinema experience unlike any other (well, at least until Vol. 2 came out). Scenes like the incredibly gory but artistic tea house battle with the Crazy 88 or the intensely claustrophobic kitchen showdown are excellent examples of everything that makes a martial-arts movie great and when combined with Tarantino's usual hallmarks, the results are truly transcendent.—K. Alexander Smith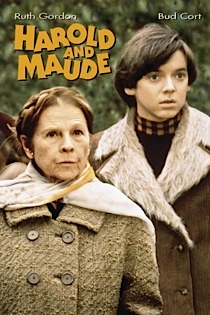 38. Harold and Maude
Year: 1971
Director: Hal Ashby
It's certainly a romantic comedy. Teenaged Harold (Bud Cort) and 79-year-old Maude (Ruth Gordon) do find love. And it is darkly funny. But Hal Ahsby's masterpiece is unlike anything we've seen before or since its 1971 release. Unsurprisingly, the unorthodox pairing led to dismal numbers at the box office, but—buoyed by a fantastic soundtrack from Cat Stevens, an amazing performance from Broadway and Hollywood veteran Ruth Gordon, and a morbid sense of humor—the film become a beloved cult classic years later. Though the characters outlooks are as starkly contrasted as their ages, it's apparent that Ahsby loves them both, and four decades of audiences have too.—Josh Jackson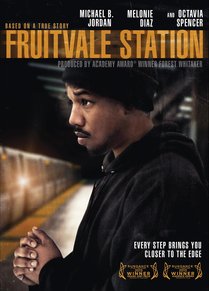 37. Fruitvale Station
Year: 2013
Director: Ryan Coogler
When someone dies young—especially in a tragic fashion—it can be tempting for the bereaved to reduce the deceased to little more than an angelic, idealized figure. We're so understandably wrapped up in our grief that we focus on that person's most positive characteristics, setting aside everything about him or her that doesn't fit that glowing remembrance. Writer-director Ryan Coogler's Fruitvale Station aims for something far more difficult: mourning an ordinary, clearly flawed man without denying his inherent failings. This more nuanced portrait does nothing to diminish the shame of Oscar Grant's death—if anything, it only intensifies its sting. —Tim Grierson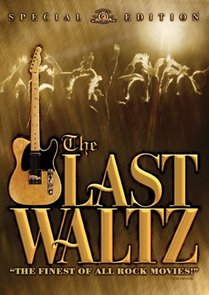 36. The Last Waltz
Year: 1978
Director: Martin Scorcese
A disclaimer at the beginning of the film insists that "THIS FILM SHOULD BE PLAYED LOUD!" What follows is one of the most incredible sets of performances ever caught on film. After 16 years on the road, The Band decided to finally say goodbye. Farewell concerts have become extremely commonplace nowadays, and the farewell usually just lasts until the artist/group decides they want more money. But The Band knew how to say goodbye before saying goodbye was cool…In between their former employers, like Bob Dylan, the show featured performances from some of the biggest names in music, including Muddy Waters, Eric Clapton, Joni Mitchell, Neil Young and many more.—Wyndham Wyeth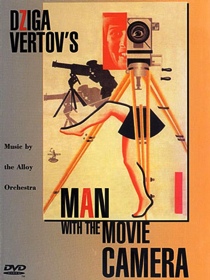 35. Man With a Movie Camera
Year: 1929
Director: Dziga Vertov
Some groundbreaking movies from cinema's earliest days now seem merely quaint, their innovations fully absorbed into the DNA of modern filmmaking. Then there's Man With a Movie Camera, which 85 years after its release still feels fresh. An experimental non-narrative directed by Dziga Vertov, a contemporary of Sergei Eisenstein (Battleship Potemkin), Man With a Movie Camera is an impressionistic portrait of urban life, giving us no characters but, rather, the sense of the complex comings and goings of everyday people through a city. One of the first examples of movies' limitless freedom, this silent film demonstrates how we've always been fascinated by watching ourselves up there on the screen. Man With a Movie Camera is such a cornerstone of film history, newcomers may well be shocked how fun and playful it is.—Tim Grierson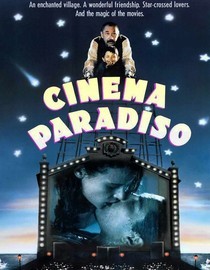 34. Cinema Paradiso
Year: 1988
Director: Giuseppe Tornatore
Giuseppe Tornatore's ode to film and love provided a shot in the arm to Italy's film industry, as well as that rarest of films—the "great subtitled date film"—for the American film-goer. It also took home the Oscar for Best Foreign Film. (The extended cut of the film reveals a more complicated take on nostalgia and the film's father figure.)—Michael Burgin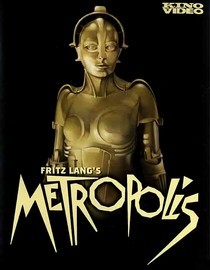 33. Metropolis
Year: 1927
Director:Fritz Lang
Though in hindsight the actual story proves pretty wacky, Fritz Lang's last silent film—before his second masterpiece M—could be called the blueprint for all sci-fi films that followed it. Whether the groundbreaking special effects, the visual scope or the intricate set design, greats such as Ridley Scott, George Lucas and Stanley Kubrick have borrowed from it (Lucas modeled C-3PO directly after the Maria robot). Metropolis, heavily influenced by the books of H.G. Wells, also stands as the first dystopian film in history.—David Roark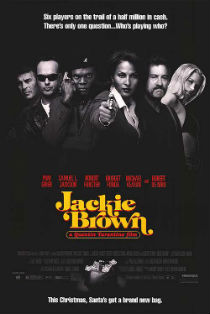 32. Jackie Brown
Year: 1997
Director: Quentin Tarantino
Quentin Tarantino's underappreciated gem Jackie Brown sees Pam Grier as the title character who shakes up the world of bail bondsman Max Cherry (Robert Forster). One of the most brilliant notes in both the main actors' performances is the stillness that each brings to his character. But if the actors are part of the orchestra, so is the music.—Michael Dunaway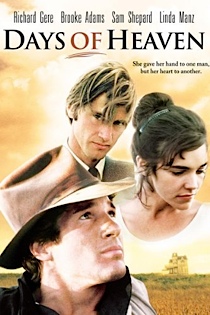 31. Days of Heaven
Year: 1978
Director: Terrence Malick
Terrence Malick recreated the biblical story of Abraham and Sarah as an American myth as large as the southwest it's supposed to take place in. One of the most immediately noticeable aspects of the film is its stunning cinematography. Following the tradition of the French New Wave and other independent American pictures from the '70s, director of photography Nestor Almendros rejected artificial lighting as much as he felt he could and the result is a picture that feels like nothing else from the period. With Badlands Malick found out how to make a film, but it was with Days of Heaven that he found his mature style, and since then he's used the same elliptical, minimalist storytelling and improvised scenes in everything he's done.—Sean Gandert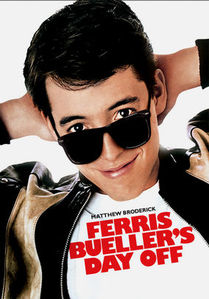 30. Ferris Bueller's Day Off
Year: 1986
Director: John Hughes
John Hughes' zeitgeist-y, fourth wall-busting ode to rich, entitled suburban youth vs. killjoy authority announced Matthew Broderick as a bona fide star, and gave us a chillingly prescient glimpse at Charlie Sheen's future in an admittedly funny bit role. Breakfast Club aside, out of all Hughes' decade of teen-centric movies set in the Chicago area, Bueller has almost certainly endured the best, and without all that tortured pretentiousness.—Scott Wold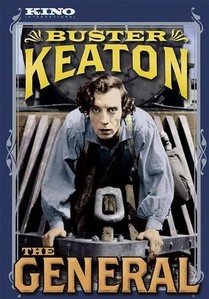 29. The General
Year: 1926
Director: Buster Keaton and Clyde Bruckham
When Yankee spies steal his locomotive and kidnap his girlfriend, a Southern railroad engineer ("The Great Stone Face" Buster Keaton) is forced to pursue his two beloveds across enemy lines. While a few Charlie Chaplin pictures give it a run for its money, The General is arguably the finest silent comedy ever made—if not the finest comedy ever made. At the pinnacle of Buster Keaton's renowned career, the film didn't receive critical or box-office success when released, but it has aged tremendously. It's a spectacle of story, mishmashing romance, adventure, action (chases, fires, explosions) and comedy into a seamless silent masterpiece.—David Roark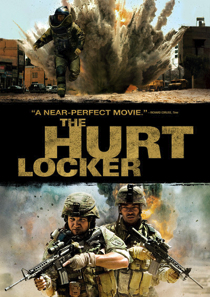 28. The Hurt Locker
Year: 2009
Director: Kathryn Bigalow
Kathryn Bigelow's jerky, zoomy, dusty new film features 10 nail-biting displays of limb-risking bravery by an Army bomb squad, each one followed by two, maybe three minutes of downtime—tops. It's a joyride across the desert, with the top down and a rattlesnake in the glove compartment. And yet The Hurt Locker hones in on the fatalistic psychology of the Iraqi war zone more convincingly than any other recent film about soldiers on the battlefield.—Robert Davis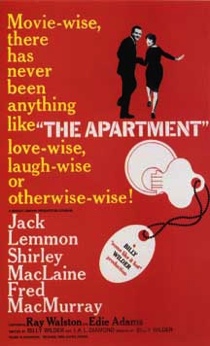 27. The Apartment
Year: 1960
Director: Billy Wilder
Filmmaker Billy Wilder had perhaps one of the greatest, most diverse track records in film history from 1944 to 1960. In this period, he tackled an Oscar-winning drama about alcoholism (The Lost Weekend), two well-regarded film noirs (Double Indemnity, Sunset Boulevard), a war drama (Stalag 17), two light-hearted rom-coms (Sabrina, Seven Year Itch) a gripping murder-mystery (Witness for the Prosecution) and perhaps the funniest American movie of all time (Some Like It Hot). Yet, of all these golden credits, one Wilder's most beloved and memorable achievements was 1960's The Apartment. Jack Lemmon plays C.C. Baxter, an ambitious office worker who, desperate to climb the corporate ladder, allows his bosses to use his apartment to carry on discreet affairs with their mistresses. Things get complicated, however, when he discovers that his office crush, quirky elevator operator Fran Kubelik (Shirley MacLaine), is one of his bosses' mistresses. While it actually gets quite dark at times, The Apartment strikes a perfect balance between laugh-out-loud comedy and emotionally honest drama. Following the career highlight that was his drag-heavy performance in Some Like It Hot, Lemmon here proves that he can play the low-key, straight man with equal dexterity. Likewise, MacLaine's charming portrayal as the damaged, yet lovable Kubelik would provide the model for manic pixie dream girls for years to come.—Mark Rozeman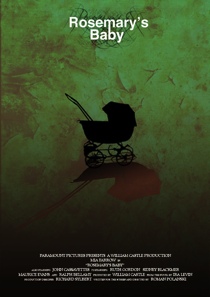 26. Rosemary's Baby
Year: 1968
Director: Roman Polanski
The most famous of Polanski's paranoid thrillers, not to mention the most inviolable. The film infiltrates a privileged space of middle-class entitlement and pollutes it with the most extreme evil possible: sweet, unassuming Rosemary (Mia Farrow) is pregnant, but could her baby already belong to someone else? The volatile climax has an answer, and the sequence has remained one of the most celebrated in horror history for good reason.—Sean Edgar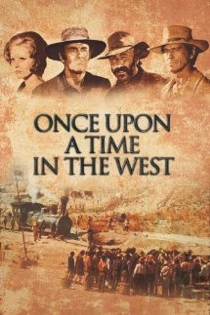 25. Once Upon a Time in the West
Year: 1967
Director: Sergio Leone
Along with The Good, The Bad and The Ugly, Once Upon a Time in the West is a Spaghetti Western masterpiece, a tale of revenge complete with an Ennio Morricone score, Henry Fonda (as a villain) and Charles Bronson as the mysterious stranger. The film would inspire countless directors including Martin Scorsese, George Lucas and Quentin Tarantino, as well as countless scenes in other films (and much of the plot of Rango).—Josh Jackson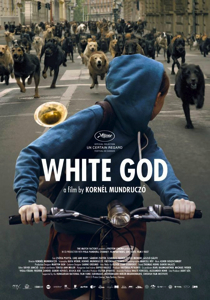 24. White God
Year: 2015
Director: Kornél Mundruczó
Available August 27
In the first five minutes of White God, viewers are greeted by two striking images. In the first, a teenage girl pedals vigorously through the middle of an empty city street, a fleet of dogs furiously chasing after her. In the other, a cow carcass is dispassionately stripped and gutted in preparation to be examined by a meat inspector. More indelible moments await in Hungarian director Kornél Mundruczó's social parable, but these early scenes hint at everything that's to come. White God isn't the first film to suggest that humanity's cruel treatment of others will one day come back to haunt us—but it certainly makes its point with potent force.—Tim Grierson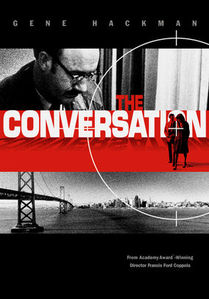 23. The Conversation
Year: 1974
Director: Francis Ford Coppola
The really incredible fact about this film is that Coppola made it as a side project between Godfather movies (which I've left off purposefully despite their greatness). Starring Gene Hackman, it's the story of a surveillance technician coming face to face with the implications of his job, and the paranoia of being watched at every moment. It was nominated for Best Picture in 1974, an award that went to The Godfather, Part II. It's one of the rare times in film history when a director has lost to himself.—Shane Ryan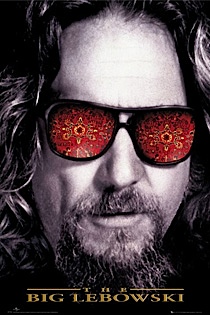 22. The Big Lebowski
Year: 1998
Directors: Joel and Ethan Coen
If you truly loved your kidnapped trophy wife, would you really ask a guy like Jeff "The Dude" Lebowski to deliver ransom money to her captors? Sure, he's got plenty of time on his hands—enough to while away the days chasing down a stolen rug, at least—but he can hardly get himself dressed in the morning, chugs White Russians like it's his job (incidentally, he doesn't have a real one) and hangs around with a bunch of emotionally unstable bowling enthusiasts. Any mission you set him off on seems bound to fail. And yet that's the great joy, and the great triumph, of the Coen Brothers' The Big Lebowski and its consummate slacker-hero. The Dude is a knight in rumpled PJ pants, a bathrobe his chainmail, a Ford Torino his white horse. Strikes and gutters, ups and downs, he takes life in ambling, unshaven stride—and more than dashing good looks and unparalleled strengths, isn't that something we should all aspire to?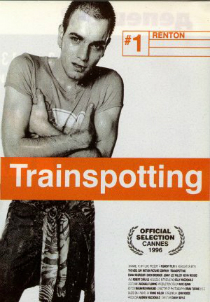 21. Trainspotting
Year: 1996
Director: Danny Boyle
Based on the gritty Irvine Welsh novel of the same name, this early film from the director of Slumdog Millionaire and Millions follows a thuggish group of heroin addicts in Scotland and features brilliant performances from young Ewan McGregor, Kelly Macdonald and Robert Carlyle. At times funny, gripping and nightmarishly haunting, Trainspotting is not an easy movie to forget.—Josh Jackson

20. The Station Agent
Year: 2003
Director: Thomas McCarthy
One of the early breakout roles for Game of Thrones' Peter Dinklage was this warm, funny story of a reclusive man who moves into an abandoned train depot. Director Thomas McCarthy has made a career of caring deeply for his characters in films like The Visitor and Win Win, and here it's to slowly convince Dinklage's Finbar McBride that his low view of humanity might just be wrong. It's a contemplative, tender, hilarious film that feels both real and uplifting. If only George R.R. Martin would give Tyrion this kind of break.—Josh Jackson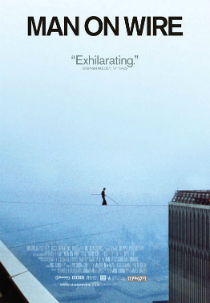 19. Man on Wire
Year: 2008
Director: James Marsh
In 1974, high-wire walker Philippe Petit fulfilled a longstanding dream by sneaking into New York's World Trade Center, stringing a cable between the tops of the two towers, and—with almost unfathomable guts—walking across it without a net. The man is clearly a nut, but he's also a great storyteller with a heck of a story, and Man on Wire gives him a chance to tell it. Petit's stunt was both an engineering challenge and a test of, well, a test of something that most of us don't possess in this much quantity. Filmmaker James Marsh uses standard documentary techniques, combining new interviews with a satisfying pile of footage and photographs, but his film has the suspense of a caper movie. The title comes from the report written by a police officer who was more than a little uncertain about how to respond to the audacity on display.—Robert Davis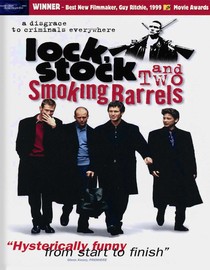 18. Lock Stock and Two Smoking Barrels
Year: 1998
Director: Guy Ritchie
The debut film from Guy Ritchie, this super stylistic take on the gangster formula pays homage to the work of Quentin Tarantino. From the sardonic humor, to slapstick violence, to the twisty plot, you could call it the British Reservoir Dogs on crack. Its obtrusive soundtrack—a mix of classic rock, reggae and pop—brings it all together.—David Roark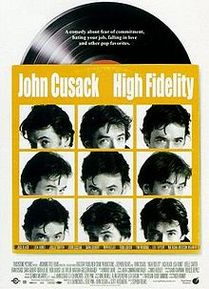 17. High Fidelity
Year: 2000
Director: Stephen Frears
Nick Hornby really is tapped into the psyche of the turn-of-the-century male. John Cusack plays the every-man type who retraces his past girlfriend history only to find he let the perfect woman slip through his fingers. Funny, insightful and insanely quotable, High Fidelity plays like an ultra-hip Woody Allen movie, which is a very good thing indeed.—Jeremy Medina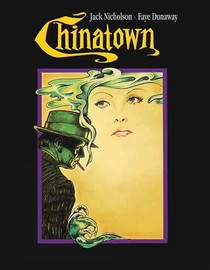 16. Chinatown
Year: 1974
Director: Roman Polanski
When you look at Jack Nicholson's run of films in what I'll call the 'New Hollywood' era, starting with Easy Rider in 1969 and ending with The Shining in 1980, it's truly astounding. There's barely a dud on the list, and so it's really saying something that Chinatown, Roman Polanski's crime classic, stands out among the best. The central mystery is bold for its complexity, revolving around water rights in southern California—a plot that remains relevant today—and was undoubtedly an influence for the second season of True Detective. Like much of Polanski's work, an ominous atmosphere works alongside the plot, shadowing every character in doubt and undermining the possibility of a clean conclusion. In Polanski's world, the mere fact that a mystery is solved doesn't mean there's a happy ending, and his incredible powers of ambiguity have never been so strong as in Chinatown. Add Nicholson at his most essential, along with a young Faye Dunaway and an aging John Huston, and this is truly one of the classics of American cinema.).—Shane Ryan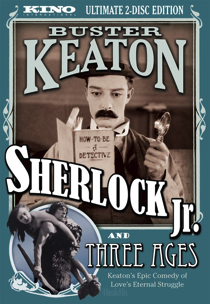 15. Sherlock, Jr.
Year: 1924
Director: Buster Keaton
You could make a highlight reel of classic silent comedy moments using only Buster Keaton's Sherlock, Jr., and no one could justly complain. In the 91 years since Keaton made his love letter to cinema, no one has crafted a better examination of the relationship between the audience and the silver screen. Keaton plays a movie theater projectionist and wannabe detective who dreams he walks into a movie screen and becomes a suave hero—the perfect metaphor for the appeal of the movies. He plays with reality through virtuoso special effects, but also captures genuine stunts in single takes. (He broke his neck in one scene and still finished the take.) He daringly subverts structure—the conflict is resolved halfway through the movie with no help from the hero. He brings visual poetry to slapstick with rhyming gags. The laughs coming from failure in the real world and serendipity in the fantasy movie world, but the mechanics parallel each other. And he strings it all into a romp that never stops moving toward more hilarity.—Jeremy Mathews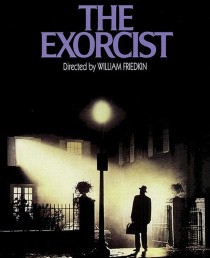 14. The Exorcist
Year: 1973
Director: William Friedkin
There is no horror film currently streaming on Netflix better, more influential or just plain scarier than The Exorcist. The film radiates an aura of dread—it feels somehow unclean and canted, even before all of the possession scenes begin. Segments like the "demon face" flash on the screen for an eighth of a second, disorienting the viewer and giving you a sense that you can never, ever let your guard down. It worms its way under your skin and then stays there forever. The Exorcist constantly wears down any sense of hope that both the audience and the characters might have, making you feel as if there's no way that this priest, not particularly strong in his own faith, is going to be able to save the possessed little girl. Even his eventual "victory" is a very hollow thing, as later explored by author William Peter Blatty in The Exorcist III. Watching it is an ordeal, even after having seen it multiple times before. The Exorcist is a great film by any definition.—Jim Vorel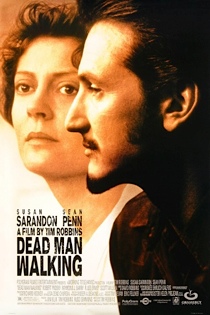 13. Dead Man Walking
Year: 1995
Director: Tim Robbins
Any film that addresses one of the big, divisive issues of our day (abortion, immigration, homosexuality, etc.) runs the risk of being preachy. But the subject of this death-penalty film isn't some wrongly accused saint. Sean Penn's Matthew Poncelet is a murderer and the point of view of the victims' family isn't belittled. Still, the story's heroine, the nun played by Susan Sarandon, finds empathy for all involved, and seeing that play out in all its cosmic difficulty is wonderfully redemptive.—Josh Jackson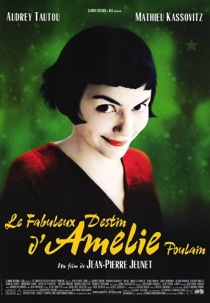 12. Amélie
Year: 2001
Director: Jean-Pierre Jeunet
A delicate, delicious little French trifle, Amélie is easily one of the most romantic films on Netflix. The adorable Audrey Tautou launched herself into the American consciousness as the quirky do-gooder waitress who sends her secret crush photos and riddles masking her identity in order to make their first encounter—and first kiss—the most romantic moment of her life. Endlessly imaginative and beautifully photographed, Amélie is a film to be treasured.—Jeremy Medina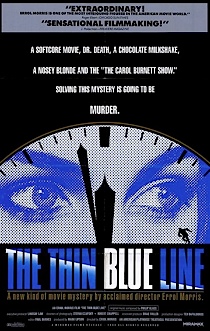 11. The Thin Blue Line
Year: 1988
Director: Errol Morris
Errol Morris' first mature feature is perhaps the most famous case of a documentary having a life outside the silver screen. The Thin Blue Line focuses on the case of Randall Adams, who allegedly murdered a police officer. Combining his nearly obsessive concern for the truth with his experience as a private detective, Morris unearthed a plethora of misconceptions and flat-out lies that made it clear Adams was being framed. Publicity surrounding the film resulted in his case being re-opened, exonerating Adams.—Sean Gandert

10. Roman Holiday
Year: 1953
Director: William Wyler
Start by casting the male lead with one the most honorable, decent leading men in the history of American cinema. Then cast the female lead with one of the most graceful, beguiling women ever to appear onscreen. Add one of the most beautiful cities in the world and the music of Cole Porter and you've already got a worldbeater of a movie. But the beautiful, tentative, demure performances by Gregory Peck and Audrey Hepburn, and the greatest bittersweet romantic ending this side of Casablanca, seal the deal.—Michael Dunaway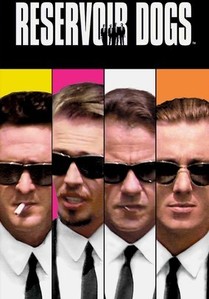 9. Reservoir Dogs
Year: 1992
Director: Quentin Tarantino
Reservoir Dogs' debut at the 1992 Sundance Film Festival launched not only the career of one Quentin Tarantino but an American indie genre unto itself characterized by extreme violence, profane dialogue, nonlinear storytelling and a curated soundtrack. Many have tried, but none of his imitators has achieved the visual and aural poetry at work in Tarantino's oeuvre, particularly his magnum opus Pulp Fiction, upon whose release in 1994 newly minted fans went back to discover the aftermath of Mr. Blonde, Mr. Blue, Mr. Brown, Mr. Orange, Mr. Pink and Mr. White's botched diamond heist (but not the heist itself). This is where it all began.—Annlee Ellingson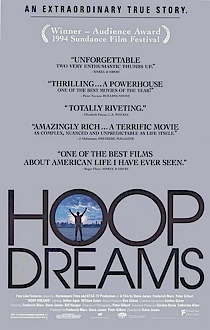 8. Hoop Dreams
Year: 1994
Director: Steve James
Seldom has a film, narrative or documentary, so probingly explored the American Dream. In this case, the version of the dream that young William Gates and Arthur Agee have bought into is redemption (and fortune and fame) through athletic achievement. That the odds are stacked so heavily against those dreams ever coming true only makes their dearest hopes that much more poignant. Steve James famously spent nearly eight years making the film, and despite its nearly three-hour running time, it doesn't feel long at all. Every frame feels essential.—Michael Dunaway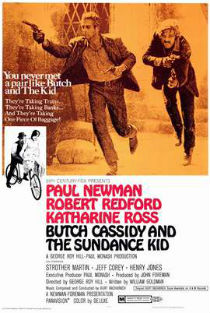 7. Butch Cassidy and the Sundance Kid
Year: 1969
Director: George Roy Hill
Paired with Robert Redford, Paul Newman tore into his part as the folk outlaw Butch Cassidy and created an instant touchstone of the genre. That Newman lent his star to a film with criminal heroes was a revolutionary act for an actor of his stature at the time, and for that it'll likely remain his best-remembered role.—Jeffrey Bloomer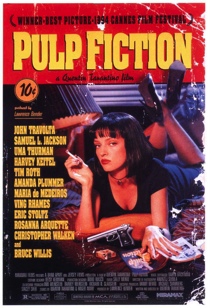 6. Pulp Fiction
Year: 1994
Director: Quentin Tarantino
Still Quentin Tarantino's greatest accomplishment, Pulp Fiction rehashes a handful of other great gangster movies to form a modern masterpiece. In a full-circle plot of crossings and complications, the smart elick of a movie takes us on an ultra-violent and ultra-funny ride with John Travolta at his best and Samuel L. Jackson dropping F-bombs like no one else.—David Roark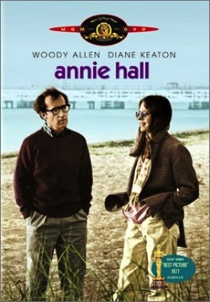 5. Annie Hall
Year: 1977
Director: Woody Allen
Annie Hall is the sole best picture winner in Woody Allen's canon. The film is also one of the best romantic comedies ever, simply because it takes the time to show all of the moments that happen in a relationship—the wide spectrum of happy and sad, of bittersweet and just plain bitter. From fighting over which movie to see, to laughing while chasing down lobsters in the kitchen, Allen perfectly encapsulates the delicate beauty found in the highs and lows of a relationship. It doesn't hurt that his wit and humor is perfectly matched by Diane Keaton, in her iconic, Oscar-winning performance. Funny with a perceptively intellectual undercurrent, Annie Hall is an enduring classic.—Jeremy Medina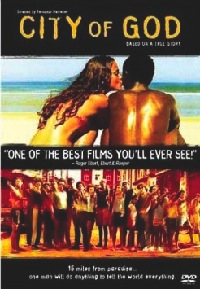 4. City of God
Year: 2003
Director: Fernando Meirelles
Country: Brazil
Language: Portuguese
Originally released in January 2003 to critical praise, Fernando Meirelles' masterful yet brutal City of God receded from view until Miramax re-released it for Oscar consideration. And while it failed to even garner a foreign-language-film nomination that year, the alternately intense and intimate depiction of Rio's desperate favelas has only grown in stature and power. Based on the novel by Paulo Lins (and adapted by Bráulio Mantovani), Meirelles turned an unflinching eye on a world forgotten by the wealthy and powerful, ignored by police and indifferent to law and order. City of God set the template for other shocking urban films to follow (not to mention a revival of "favela funk" by music-marauders like Diplo and M.I.A.). But whereas other cinematic studies like Gomorrah (about modern Sicily) and the documentary Dancing with the Devil only wallowed in such viciousness, this film plunged deeper, gripped harder, and yet always allowed glints of humanity into such darkness. City of God's harrowing depiction of daily violence in the favelas exemplifies in shocking detail the Hobbesian view of life as "nasty, brutish, and short," but the film never casts judgment. While chaos and bloodshed rule the world of protagonist Rocket and those of his generation—psychotic druglord Li'l Zé, groovy playboy Benny and solemn Knockout Ned (singer Seu Jorge, in his breakout role)—City of God elucidates an underlying symmetry, exhibiting if not poetic justice, then the street version of the same.—Andy Beta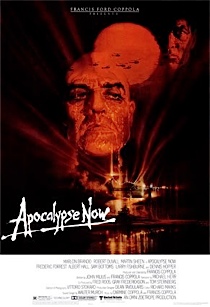 3. Apocalypse Now
Year: 1979
Director: Francis Ford Coppola
Francis Ford Coppola's best film without the word "Godfather" in it was the result of two years in the jungle, which led to performances that captured mental breakdown in a way that felt all too real. The update to Joseph Conrad's Heart of Darkness was a different kind of war movie, one which captured the horror of war and the madness of Vietnam like no other before or since. See the original film or the 2001 edit with additional footage, Apocalypse Now Redux, both available on Netflix Instant.—Josh Jackson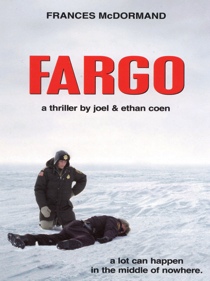 2. Fargo
Year: 1996
Directors: Ethan Coen, Joel Coen
In exploring the unsavory implications of "Minnesota nice," the Coen Brothers created one of the most beloved, acclaimed and quotable films of all time. "Fargo" explores the tension that accompanies polite social norms and the quiet desperations they often mask, and many scenes are awkward enough to make your skin crawl. The emotional restraint displayed by Jerry Lundegaard and Mike is a thin and disingenuous veil over yearnings for money or companionship. The foil to this, obviously, is Marge Gunderson, who just really is that nice and hardworking and downright normal. Because of her and her husband's gentleness, the movie makes you appreciate the art behind postage stamps as much as it makes you cringe at the sound of a wood chipper.—Allie Conti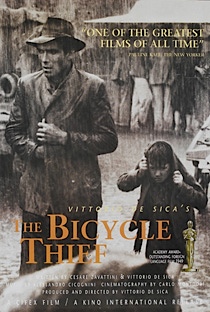 1. The Bicycle Thief (Ladri di biciclette)
Year: 1948
Director: Vittorio De Sica
This tale of a father and son in poverty-stricken Italy is on of the most moving films I've ever seen. Part of the neo-realism movement, it was shot on the streets of Rome and was quickly recognized as a masterpiece by film critics around the world. There's simply no better way to spend 89 minutes in front of screen.—Josh Jackson