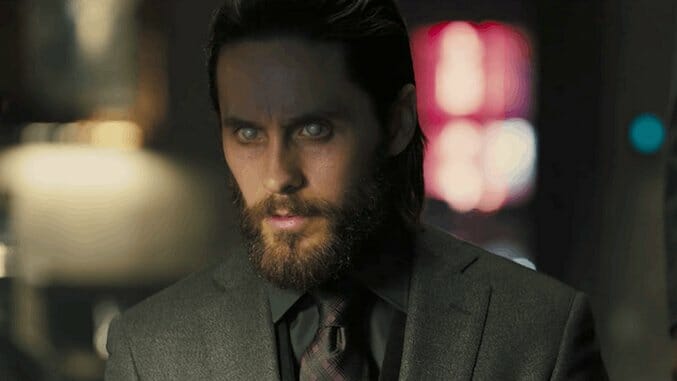 Warner Bros. is inviting intrigue about the forthcoming sci-fi sequel Blade Runner 2049 not with another trailer, but with a short film. Like the prologue for Ridley Scott's Alien: Covenant, this short is meant to explain some needed backstory and convey the tone of the final movie. Taking place in 2036, this prologue tells an important tale that occurs 17 years after the first Blade Runner by Scott and 13 years before the events of the sequel.
This short takes place after a prohibition of replicants, which has since been repealed by the time of the short film. By 2036, Niander Wallace, portrayed here and in the feature film by Jared Leto, has solved the problem of global hunger. Wallace is seen in this short introducing a new and improved replicant of his own invention.
It's an unsettling but masterful performance from Leto for sure, with his stilted manner of speech and his pale white eyes. We won't spoil exactly what happens in the short, so check out the embedded video above.
Blade Runner 2049 was directed by Denis Villeneuve (Sicario, Arrival) and will be released in theaters on Oct. 6.