Watch Martin Freeman Keep His Daughter Alive Amidst the Apocalypse in First Cargo Trailer
Image via Netflix/YouTube
Movies
News
Cargo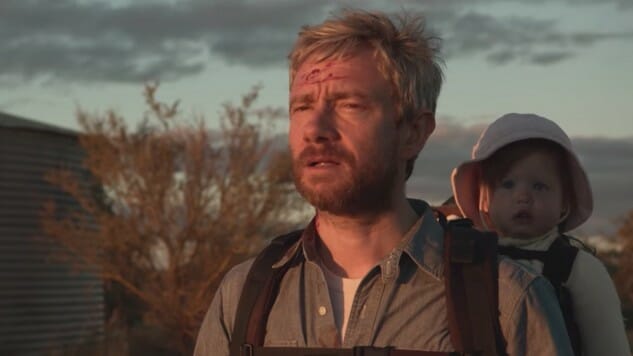 From the producers of The Babadook comes Netflix's Cargo, starring Martin Freeman. The story follows a man and his infant daughter in rural Australia who must survive a zombie apocalypse. When the father becomes infected, the countdown begins for him to find her protection before he changes into the demons destroying the world forever.
Based on the viral short film that was a finalist for the 2013 Australia Tropfest, the feature-length adaptation will make its American debut at the Tribeca Film Festival on April 19 before streaming on Netflix on May 18. Ben Howling and Yolanda Ramke make their feature film directorial debut with Cargo, who also created the 2013 short film, as well.
Freeman stars as the single father trying to protect his child. Freeman is just coming off the monumental success of Black Panther, but is best known for his work as Bilbo Baggins in The Hobbit series, as Dr. Watson on the BBC series Sherlock and for his Golden Globe-nominated performance on the first season of the FX anthology series Fargo.
Watch the Cargo trailer below.