Watch the Trailer for Much-Anticipated Indie Drama Columbus
Image via Superlative Films/YouTube
Movies
Video
Columbus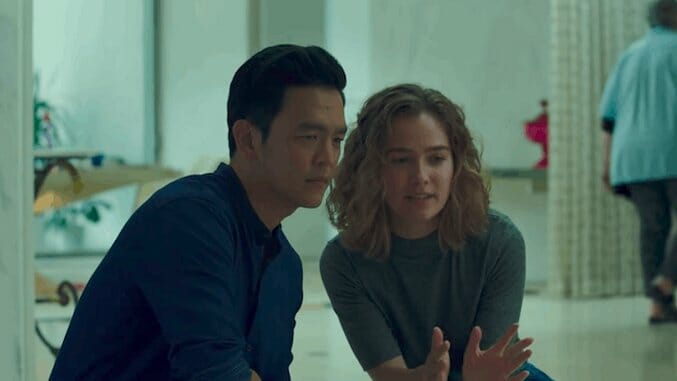 In regard to films, 2017 is the year that keeps on giving. We recently fawned over the sci-fi thriller What Happened to Monday? and the action-packed Baby Driver—now it's time for us to show a little love to another genre. Allow us to introduce you to Columbus, a drama staring John Cho, Parker Posey and Haley Lu Richardson.
The film follows the friendship that buds between Korean-born Jin (Cho) and Casey (Richardson) after Jin travels to Columbus, Ind., where his father is in a coma. Casey's mother is a recovering addict, and Jin feels that Casey is limiting her future by staying in Columbus to take care of her. Though not in the trailer, Posey plays Jin's father's girlfriend and will expectedly bring her A-game.
Marking the directorial debut of Kogonada, the film will be in theaters Aug. 4. Watch the Columbus trailer above.