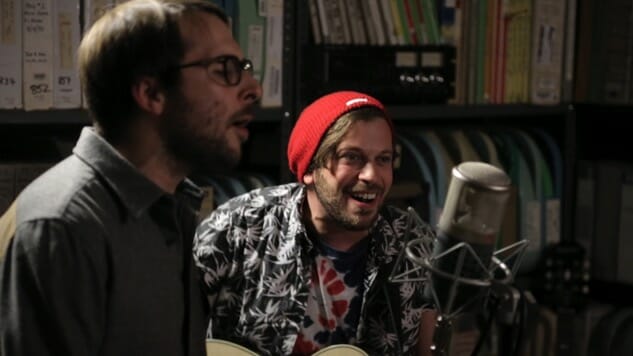 Acoustic pop duo Good Old War released their fourth studio album, Broken Into Better Shape, in June of last year.
The Philly band, now made up of Keith Goodwin and Dan Schwartz, recorded their debut album, Only Way To Be Alone, in 2008 with former member Tim Arnold. The band also served as Anthony Green's back up band that year for his album Avalon.
The duo dropped by the Paste Studio recently to play a few songs from Broken Into Better Shape. Watch "Never Gonna See My Cry" above, as well as "Small World" and "Tell Me What You Want From Me" below.