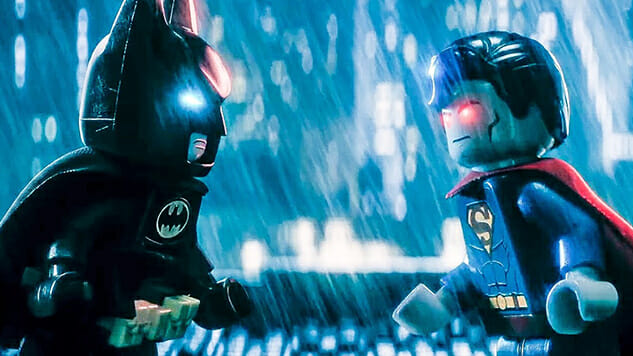 HBO's lineup continues to refresh with as many great films added as those that are expiring—including several high on this last month, like The Deer Hunter, gone at the end of November. So, to help make sure you get the most out of your subscription this month, we've chosen our 50 favorite movies available on HBO in December, ranging from Oscar-buzzed dramas to classic comedies and insightful documentaries, from new 2017 classics like Get Out and John Wick: Chapter 2 and The Lego Batman Movie, to underseen gems like Solaris and Jackie and Loving, two of which were in our list of favorite movies from 2016. No matter your tastes, there's a great movie waiting for you on HBO GO or HBO Now.
You can also check out our guides, some more updated than others, to the best movies on other platforms like Netflix, Amazon Prime, Hulu, On Demand, and The Best Movies in Theaters. Visit the Paste Movie Guides for all our recommendations.
Here are the 50 best movies on HBO in December: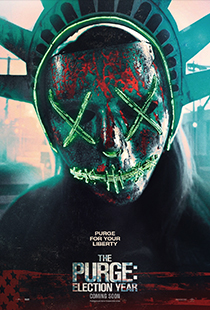 50. The Purge: Election Year
Year: 2016
Director: James DeMonaco
The horror film America needs right now, or perhaps the horror film it deserves. There's nothing elegant about DeMonaco's third chapter in the franchise he began back in 2013 with The Purge, but that's OK: Elegance is overrated, and if The Purge: Election Year is a broad, sloppy film that hits with all the subtlety of a hammer to the crotch, then in 2017 it's the broad, sloppy, hammer-to-the-crotch all of us need. The movie doesn't bother to hide its politics or disguise its social inclinations, taking equally to task America's culture of narcissism, its ongoing struggle to relieve itself of white supremacy's grasp, its obsession with "might makes right" ideologies, and its ever-increasing political instability and polarization. If shitty kids wearing shittier homemade masks aren't busy busting into your store to steal your candy and kill you, then Murder Tourists, assholes from around the globe who fly to the U.S. of A. to partake in legalized murder, are hunting you down in packs to make a point about America's patriotic disaster, and then also kill you. Feels about right.
But the scariest detail of The Purge: Election Year is its coda, in which we realize that once the genie is out of its bottle, it can't be put back inside, whether the genie is a system that permits nationwide carnage on an annual basis or, speaking to our sad reality, a president-elect who doesn't think he should have to waste his time on intelligence briefings. —Andy Crump
---
49. Girl With a Pearl Earring
Year: 2003
Director: Peter Webber
There's something to be said for a film that's most sensual moments involve the piercing of an ear and the removal of a bonnet—just a bonnet—from the head of a woman who always dresses in layers. Based on a novel, Girl With A Pearl Earring is the first feature by Peter Webber, and even if it doesn't attempt to understand painter Johannes Vermeer, it does show a mastery of its own visual art. Every frame looks stunning, as if Webber and his crew surrounded themselves with Vermeer's paintings and adopted his palette for the glowing yellow faces of the people dressed for tea and the deep blue suits of the men on the sidewalk, both of which subtly echo the dialogue. Scarlett Johansson plays Griet, a servant girl in Vermeer's household and eventually the subject of the painting that shares the movie's title. At one point, Griet is quietly setting the dinner table. The frame around her expands to include Vermeer, played by Colin Firth, who is watching her work. Then it expands again to show Vermeer's mother-in-law watching Vermeer watching Griet, with his wife situated in the middle. This scene may not say much about Vermeer as an artist and it may not be very subtle, but it's a visually graceful summary of the movie's dramatic triangle. As a drama about unrequited romance, the film works well enough. The most tensely sensual scenes are the ones with the least potential for sex, and although Griet has the eye of every man in the story, the movie refuses to entertain a torrid affair between Vermeer and Griet, preferring instead to leave her as an enigma. This is commendable in a sense but also somewhat contradictory: the movie is trying to explain away the mystery of Vermeer's painting, but it still hopes to claim some of that mystery for its invented characters. —Robert Davis
---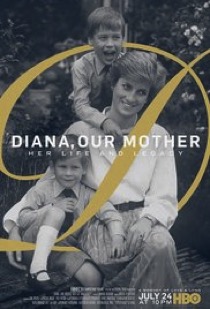 48. Diana, Our Mother: Her Life and Legacy
Year: 2017
Director: Ashley Gething
This HBO original documentary falls in the "pathologically respectful" category, but it at least has a focus that makes clear that it understands its own purpose. It's Diana's life story as recalled by her sons, Prince William and Prince Harry. While not especially substantive or deep, it is pleasantly intimate and gives viewers a legitimate peek at a point of view they probably haven't had access to until now, as Diana's sons have not spoken much about her in public. You can feel A Lot of Stuff getting glossed over, but it's lightweight versus insincere. This particular documentary does a good job of reinforcing one of those through lines: Diana was, by all accounts, a loving and deeply engaged parent. This is a warm-hearted look at a couple of boys who are now men and who have never gotten over the untimely and sudden loss of one of their parents because, generally speaking, you don't get over that. It's… not typical, at least it wasn't, for the British royal family to expose much about their private lives or their feelings (Charles and Diana's incredibly public divorce changed that a bit), and William and Harry are restrained and circumspect in their remembrance of their mother. It's kind of obvious that there's a certain amount of reputation damage control going on here, and fair enough: The woman was so dogged by tabloid journalists and accused of everything from being an unfaithful bad-wife attention-seeking troublemaker to being downright mentally ill. This documentary does a really good and arguably needful job of reminding people that this adored and beleaguered public persona was also a human being and the mother of two other human beings who miss her. —Amy Glynn
---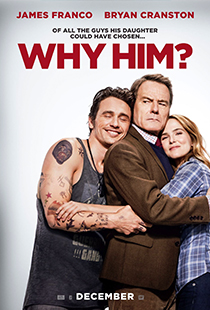 47. Why Him?
Year: 2016
Director: John Hamburg
When an enterprising healthcare student (Zoey Deutch, till deserving of meatier roles since her supporting turn in the other big 2016 movie with punctuation, Everybody Wants Some!!) convinces her family to spend Christmas (another emotional prime-time for comedy) with her boyfriend, the profane and inked Silicon Valley CEO Laird Mayhew (James Franco, at his most gleefully oily and unpretentious), the culture shock conducts like a blow dryer in a bathtub. The owner of a dying printing company, her father Ned (Bryan Cranston playing between his fatherly Malcolm in the Middle role and his why-am-I-putting-up-with-this-sleazeball bits of Breaking Bad comedy) finds himself the focus of the most affection as Laird aims to propose with Ned's blessing. An ultimatum is given and a quest undertaken. Financial and sexual insecurities fit into jokes about sexual oversharing and technological ineptitude while the set designers stuff every frame with an artistic gag. The film pops even when we're not ogling hilariously-labeled portraits of animals in flagrante delicto, with the modern architecture used to frame both its quietest conversations and rowdiest ragers inside the ever-present juxtaposition of Silicon Valley excess and Midwest conservatism. The limited pop culture references and focus on its talented supporting players (especially the other family members, Megan Mullally as the mom and the wonderfully earnest Griffin Gluck as the little brother) give Why Him? a charm that doesn't bury its insight. —Jacob Oller
---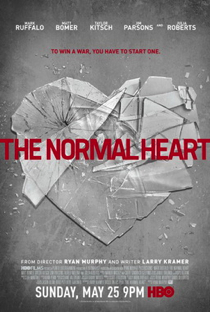 46. The Normal Heart
Year: 2014
Director: Ryan Murphy
Among HBO's most prestigious—and star-studded—recent efforts is this 2014 adaptation of Larry Kramer's seminal 1985 stage play about the earliest, darkest days of the HIV/AIDS crisis in New York City. It's also among the most necessary. Kramer adapted the teleplay, directed by Ryan Murphy (Glee, American Horror Story), which casts a brilliant Mark Ruffalo as Kramer's onscreen alter ego, a gay writer who consults with a local doctor (Julia Roberts) about this mysterious, fatal new "cancer" that's devastating the community and his inner circle of friends (portrayed by Jonathan Groff, Jim Parsons, Matt Bomer, Taylor Kitsch, all excellent). Just as devastating is the ignorance and inhumanity shrouding what was then viewed as a death sentence and, worse, a deserved retribution. Some 35 years after the HIV/AIDS epidemic hit critical mass, and in light of a generational complacency accompanying new medical breakthroughs like PrEP, The Normal Heart is a timely reminder of the physical, emotional and psychological ravages of the disease. Murphy and co. revisit a not-too-far-away era of fear, in which the basic function of breathing the same air—let alone holding someone's hand—was a gesture of dangerous courage, and compassion. Though it obviously plays much differently four decades vs. four years after Kramer's original play, the relevance is undeniable, as is his still-coursing anger at the systemic and individual indifference to those affected. Murphy dials down his own flourishes for a harrowing document that needs to be seen. —Amanda Schurr

---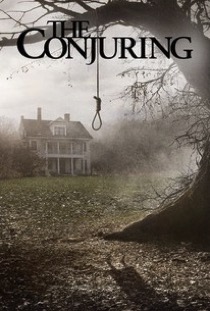 45. The Conjuring
Year: 2013
Director: James Wan
Let it be known: James Wan is, in any fair estimation, an above average director of horror films at the very least. The progenitor of big money series such as Saw and Insidious has a knack for crafting populist horror that still carries a streak of his own artistic identity, a Spielbergian gift for what speaks to the multiplex audience without entirely sacrificing characterization. Several of his films sit just outside the top 100, if this list were ever to be expanded, but The Conjuring can't be denied as the Wan representative because it is far and away the scariest of all his feature films. Reminding me of the experience of first seeing Paranormal Activity in a crowded multiplex, The Conjuring has a way of subverting when and where you expect the scares to arrive. Its haunted house/possession story is nothing you haven't seen before, but few films in this oeuvre in recent years have had half the stylishness that Wan imparts on an old, creaking farmstead in Rhode Island. The film toys with audience's expectations by throwing big scares at you without standard Hollywood Jump Scare build-ups, simultaneously evoking classic golden age ghost stories such as Robert Wise's The Haunting. Its intensity, effects work and unrelenting nature set it several tiers above the PG-13 horror against which it was primarily competing. It's interesting to note that The Conjuring actually did receive an "R" rating despite a lack of overt "violence," gore or sexuality. It was simply too frightening to deny, and that is worthy of respect. —Jim Vorel
---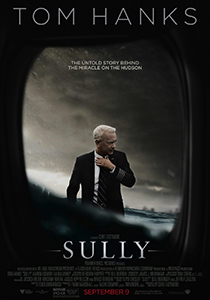 44. Sully
Year: 2016
Director: Clint Eastwood
Clint Eastwood's film is a meticulous recounting of the actions of Chelsey "Sully" Sullenberger (Tom Hanks), best known as the pilot who saved the lives of an entire passenger plane on January 15, 2009 when he miraculously landed in the Hudson. An unambiguously heroic story starring one of the most likable movie stars in the world, Sully could easily be viewed as a preemptive career move on Eastwood's part after the controversies around American Sniper's biographical whitewashing. Yet, the most radical thing about Sully is its apparent disinterest in presenting this story as a thriller. Beginning with a throttling dream sequence, Sully's opening belies its intentions. A better encapsulation comes minutes later as Sully corrects an official who calls the incident a "crash." "It was a forced water landing," he says assertively in a line of dialogue that would be arrogant coming from any other actor, but feels ingratiating from Hanks. In other words, by mimicking the harmony of the real-life events, this is an anti-disaster film. Sully is foremost about control, harkening back to Howard Hawks films like Only Angels Have Wings in its exploration and admiration of the complexities of duty. Compared to Robert Zemeckis with Flight, Eastwood has no interest in telling a morality play; no missing clues or secret motives emerge in its final act. He lays out everything from the beginning. Part character study, primarily a courtroom drama, Sully is invested in the working gears of professionalism in extraordinary situations. —Michael Snydel
---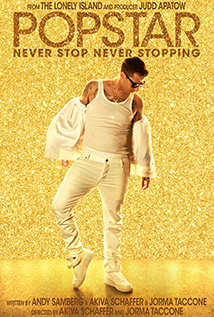 43. Popstar: Never Stop Never Stopping
Year: 2016
Directors: Akiva Schaffer, Jorma Taccone
Is pop stardom fascism? Is the glitzy parade of egocentric personality-worship a distant cousin to dictatorship? Maybe not, but for one moment of Popstar: Never Stop Never Stopping's 80-minute duration we're gulled into thinking these questions matter to a madcap, joke-a-second takedown of pop music and its overprivileged stewards: We glimpse the cover of the fictitious album that drives the film's action by dint of sheer awfulness, and we see its star, Conner4Real (Andy Samberg), positioned at its center, his hand held straight and aloft in an unwitting evocation of history's greatest tyrant. It's impossible to mistake the reference for anything other than what it is, but the gag is just one in Popstar's comic artillery. Popstar marks the second time The Lonely Island has spun a feature out of whole cloth together, but it might be the film that they've been brewing in their minds since they began. Think of it as the culmination of their love for pop culture excess and slick, bumping production—as much as their love for the willfully absurd and the endlessly stupid, too. —Andy Crump
---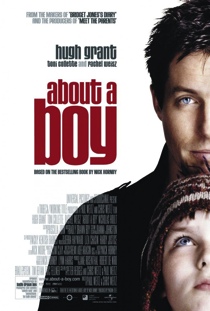 42. About a Boy
Year: 2002
Directors: Chris Weitz, Paul Weitz
No stranger to romantic comedies, Hugh Grant delivered perhaps his best performance ever in About a Boy, a different kind of rom-com. Through his relationship with a young teenager, Grant subtly transforms from notorious womanizer into, well, a man capable of loving the beautiful Rachel Weisz. Grant's relationship with the boy is tender and thoughtful, much like the film itself. —Jeremy Medina

---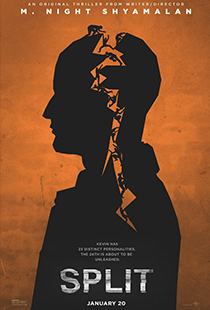 41. Split
Year: 2017
Director: M. Night Shyamalan
Split is the film adaptation of M. Night Shyamalan's misunderstanding of 30-year-old, since-discredited psychology textbooks on Dissociative Identity Disorder, but if we deign to treat it with scientific scrutiny, we'll be here all night. Suffice it to say, don't go looking at anything in this film as psychologically valid in any way. But do go see Split, because it's probably M. Night Shyamalan's best film since Signs. Or maybe since Unbreakable, for that matter. And if there's one way that Split reinvigorates Shyamalan's stock most, it's as a visual artist and writer-director of tension and thrilling action. The film looks spectacular, full of Hitchcockian homages that remind one of Vertigo and Psycho, to name only a few. It's a far scarier, more suspenseful film in its high moments than Shyamalan's last film, The Visit, ever attempted to be, and it may even be funnier as well, although these moments of levity are sown sparingly for maximum impact. Mike Gioulakis deserves major props for cinematography, but the other thing that will stick in my mind is the unexpectedly great sound design, full of rumbling, groaning metallic tones. After so many films that relied on the kind of overwrought twist ending that made The Sixth Sense so buzzy in 1999, it seems like Shyamalan has finally gotten over the hump to make the kinds of stories he makes best: atmospheric, suspenseful potboilers. Here's hoping that this newfound streak of humility is here to stay. —Jim Vorel
---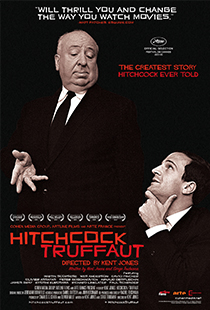 40. Hitchcock/Truffaut
Year: 2015
Director: Kent Jones
One of America's greatest film scholars takes on the most influential film book ever written—and in the process celebrates two of the greatest directors who ever lived—in Hitchcock/Truffaut, a lively, spectacularly entertaining documentary by filmmaker, archivist and historian Kent Jones. Here's the background: In 1962, French film critic and director Francois Truffaut wrote to one of his idols, American auteur Alfred Hitchcock. At the time, Truffaut was a critical darling thanks to a trio of early masterpieces: The 400 Blows, Shoot the Piano Player and Jules and Jim. Hitchcock was one of the most successful and well-known directors in the world, yet few people outside of Truffaut and his colleagues at Cahiers du Cinema thought of "Hitch" as an artist. That was to change after Hitchcock accepted Truffaut's written proposal: for Truffaut to spend a week interviewing Hitchcock in America for a book-length study of the director's work. The resulting publication, Hitchcock/Truffaut, not only sparked the beginning of a critical reevaluation of the master's work but influenced generations of young directors around the globe. Jones is so good at what he does that the worst thing one can say about the film is that there isn't enough of it—at 80 minutes, it left me wanting much, much more. Ultimately, the film is a nearly perfect treasure, a love letter from one director to another, about that director's love letter to his favorite director. I was left not only with a deeper appreciation of Hitchcock and Truffaut, but of Jones, who in his own way has become Truffaut's American counterpart. Somebody ought to make a documentary about him. —Jim Hemphill
---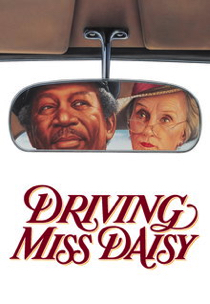 39. Driving Miss Daisy
Year: 1989
Director: Bruce Beresford
Directed by Bruce Beresford and written by Alfred Uhry based on his play of the same name, Driving Miss Daisy is a comedy-drama that explores racism and anti-Semitism in the South, but where it really hits home is as a frank and open-hearted exploration of human frailty. Set in 1948, the film centers on Miss Daisy Werthan, a wealthy, elderly Jewish woman (Jessica Tandy), and Hoke Colburn (Morgan Freeman, reprising his role from the off-Broadway production), the driver she reluctantly takes on when she crashes her car and has to confront the fact that she can't drive anymore. Over a 25-year period their relationship shifts from somewhat adversarial to a genuinely earned loving kindness. The story is small and human; the performances by Washington and Tandy are absolutely enormous. Both received critical accolades for their masterful combination of theatrical drama and subtlety. It is a great example of a play adaptation that really leverages the advantages of the film medium rather than trying to compensate for its disadvantages: We spend much of the film in close proximity to these two people who are stuck with each other in a car, and the actors are able to accomplish immensely nuanced performances without having to lean on the dialogue very much. They deliver more information with glances and facial expressions and vocal tone than many manage to put forth in a discursive monologue. —Amy Glynn

---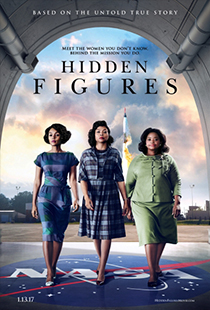 38. Hidden Figures
Year: 2016
Director: Theodore Melfi
As with most biopics, Hidden Figures is centered on an individual possessed of great talent and vision, a figure who is both extraordinary and ordinary, who confronts a world which neither recognizes said talent nor shares said vision, and who eventually proves that social change is possible by taking on the structures the world has organized against her. Fin. Melfi, without hesitation, embraces that blueprint, confident that his actors and his message will eclipse the film's categorical trappings. It helps that Hidden Figures eschews "great man" clichés to make celebrating the achievements of women of color its purpose, telling the story of how African-American mathematicians Katherine Johnson (Taraji P. Henson), Dorothy Vaughn (Octavia Spencer) and Mary Jackson (Janelle Monáe) defied systemic discrimination to carve out places for themselves in NASA during the 1960s. It helps further that Melfi doubles down on uplifting his viewers by way of sheer jubilance: He believes in the inherent power of his movie's meaning and history, recognizing that fancypants filmmaking would dilute their affecting power and lessen their impact. Hidden Figures flips back and forth between its broad palatability as a triumph narrative and its sobriety as one about American racism. The film never makes light of the obstacles placed in Johnson, Vaughn and Jackson's way. Instead, it uses entertainment value to cut sharp contrasts with the gravity of its heroines' professional circumstances. If Melfi dips into pseudo-screwball territory on occasion, he remains ever aware of the injustices his film, adapted from Margot Lee Shetterly's nonfiction tome of the same name, necessarily chronicles in honoring its subjects' accomplishments, and maybe that's why Melfi's decision to stick to the biopic blueprint works. Johnson's achievement is inextricably linked to her struggles. You can no more discuss one without discussing the other. —Andy Crump
---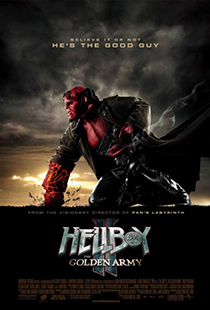 37. Hellboy 2: The Golden Army
Year: 2008
Director: Guillermo del Toro
The Golden Army is a somewhat divisive sequel to Hellboy, with some proponents possibly praising del Toro's vivid imagination in crafting an even better film than the first, while others could consider its an example of Lucas-ian drift from character and story into a world-building wonderland. Regardless of the comparison, though, it's a sequel that gives us more of the first film's better elements—the genius of Ron Perlman, Doug Jones as Abe Sapien, a bit of John Hurt—and the addition of the eccentric Johann Krauss, the disembodied, ectoplasmic professor contained in a diving suit. The elven antagonist, Prince Nuada (Luke Goss), can't quite measure up to the first film's villains in terms of how they fit into the mythology of Hellboy's creation and destiny, but the MacGuffin of the titular Golden Army makes for a spectacular final fight sequence. Also neat: Seeing an expansion of the fantasy/fairy world that coexists next to the human one in the Hellboy universe, including their memorable trip to the Troll Market existing in a parallel dimension under the Brooklyn Bridge. The story is ultimately slightly less focused on Red himself, but The Golden Army is never anything short of entertaining. —Jim Vorel
---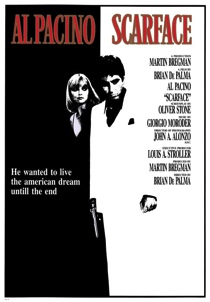 36. Scarface
Year: 1983
Director: Brian De Palma
Brian Depalma's Scarface may be overrated, but it's a cult classic with, perhaps, the most famous quote from any gangster film: "Say hello to my little friend." In other words, the film—particularly Al Pacino—is completely over the top, which is both awful and awesome. —David Roark

---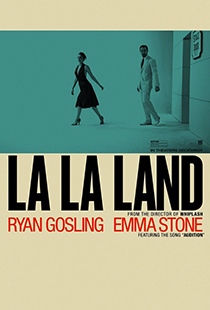 35. La La Land
Year: 2016
Director: Damien Chazelle
La La Land's exhilarating and nearly unflagging energy strives to inspire in viewers an equally bold appreciation for all the things it celebrates: the thrill of romantic love, of dreams within reach, of what we call "movie magic." In this, Damien Chazelle's follow-up to Whiplash, an opening scene blooms into an ambitious song-and-dance number set in the midst of a Los Angeles traffic jam. It's there our protagonists, Sebastian and Mia (Ryan Gosling and Emma Stone), will have a terse encounter foreshadowing their destiny as lovers, but not before a flurry of acrobatic dancing and joyful singing erupts around them, as if heralding their own flights of fancy to come. Cinematographer Linus Sandgren's camera guides us through the excitement, weaving and spinning among drivers who've left their cars to execute a stunning sequence of choreography which appears to have been performed in a long, unbroken take. The combination of song and visual is how Chazelle renders the joy of being in love and the way love transforms the geography around those in its sway. —Anthony Salveggi
---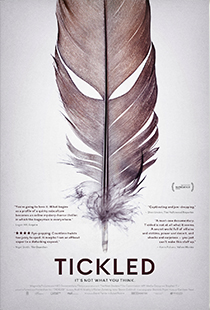 34. Tickled
Year: 2016
Directors: David Farrier, Dylan Reeve
It's safe to assume that most people have never heard of "competitive endurance tickling," so when David Farrier, a New Zealand-based television reporter and actor, was sent a link to a bizarre video of young men tickling other men for "sport," it was only natural that it piqued his curiosity. So, he did what any other reporter would have done: He sent a Facebook message to Jane O'Brien Media, the U.S.-based company that produced the aforementioned videos. While his inquiry was routine, the response he received from company representative Debbie Kuhn was anything but. In fact, it was jaw-droppingly hostile. She wrote, "To be brutally frank, association with a homosexual journalist is not something that we will embrace," and then continued, assuring Farrier that Jane O'Brien Media would pursue legal action should he take his inquiry any further. So begins the fascinating documentary Tickled, directed by Farrier and Dylan Reeve, the latter largely remaining off-camera. What might have been a tongue-in-cheek examination of a subculture—a fluff piece of the kind on which Farrier's built his career—quickly becomes a trek down the fetish rabbit hole, the filmmakers uncovering a larger, more nefarious operation. With hidden cameras, ambush interviews and Dateline-esque gotcha segments, the film segues into a bona fide thriller as they explore the dark, seamy corners of the internet, hunting for the Keyser Söze of the competitive tickling world. —Christine N. Ziemba
---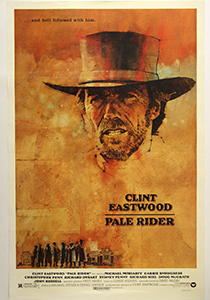 33. Pale Rider
Year: 1985
Director: Clint Eastwood
The first mainstream Western to be produced after the colossal critical and financial bust of 1980's Heaven's Gate wound up the most successful of its ilk for that decade. Director-star Clint Eastwood's oater owes as much to Biblical scripture as to the 1953 classic Shane, following another Man with No Name, the enigmatic "Preacher" who helps defend a mining camp from a greedy interloper during the California Gold Rush. Of the title's referencing the Four Horsemen of the Apocalypse, Eastwood's character is a supernatural entity lifted directly from the Book of Revelation, Death itself riding in on four legs from the Sierra Nevada—Eastwood called his clerical collar-wearing vigilante "an out-and-out ghost." Pale Rider paints its not-so-mysterious parable of divine retribution in moody tableaux—sometimes heavenly, others more akin to a hellish, light-starved descent—and with Eastwood's inimitable economy of dialogue. He's not on screen here as much as in his films like The Outlaw Josey Wales and Unforgiven, but his avenging loner is felt at all times. Just like the Johnny Cash spiritual "The Man Comes Around," Eastwood's preacher man is never not around these parts. —Amanda Schurr
---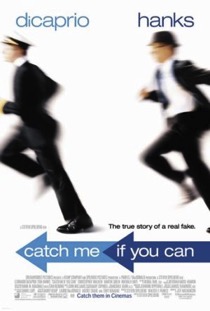 32. Catch Me if You Can
Year: 2005
Director: Steven Spielberg
Based on a true story, Catch Me if You Can revolves around a charming cat-and-mouse game between Leonardo DiCaprio, playing teenage forgery expert Frank Abagnale, and Tom Hanks, playing the FBI agent on his tail. In the fim, Abagnale grows up idolizing airline pilots, and one of his first cons involves forging paychecks from Pan Am Airways, using stickers from toy Pan Am planes to make the checks look official. This eventually leads Abagnale to con his way onto actual flights, pretending to be a dead-heading pilot. His dream of living the pilot's life and walking arm-in-arm with flight attendants is realized, but it isn't long before the forged life comes crashing down around the young criminal mastermind. —Ryan Bort
---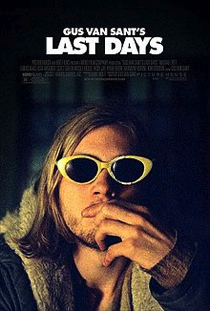 31. Gus Van Sant's Last Days
Year: 2006
Director: Gus Van Sant
Actor Michael Pitt portrays the lost figure at the center of Last Days, a stark walk through a dying artist's final moments inspired by the death of one of rock history's great tragic figures. Like Van Sant's prior films, Gerry and Elephant, an improvised script and freedom from routine cinematic language gives Last Days a hyper-real, oddly poetic flow of events. Pitt plays Blake, first seen stumbling alone in the wilderness, a caveman in pajamas and sunglasses. Through a random series of events we learn that he's a rock musician living in a once-elegant mansion gone seedy with neglect, with a small entourage of housemates who incessantly seek him for advice, money and affirmation. Presumably stoned beyond repair, Blake spends Last Days dodging so-called friends, bandmates and other intrusions of the outside world, unable to secure the peace he craves. There's no doubt that Blake is intended to recall the late Kurt Cobain; Pitt's emaciated frame, bedraggled blonde shag, pink sunglasses and general demeanor is sometimes uncanny in its resemblance to the long-mourned star. But the Last Days story has little in common with the facts of the case, keeping, with Thurston Moore also on board as music consultant, only the essential themes Van Sant believes we should take away from Cobain's demise. —Fred Beldin

---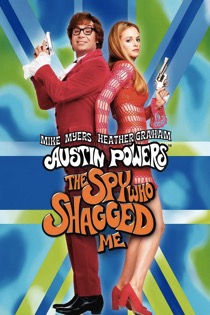 30. Austin Powers: The Spy Who Shagged Me
Year: 1999
Director: Jay Roach
I have a theory about Mike Myers: If you were not a teenage boy growing up in the late '70s or early '80s, you're going to miss so much of his humor. With the "Powers" films and the two "Wayne's World" films, Myers brilliantly, and hilariously captured something, that hodgepodge of pop culture from the '60s that permeated the '70s and morphed into something else in the '80s. Essentially variations on one joke, a spoof of '60s spy movies, the '60s themselves and, by extension, the '90s, the series began to run out of steam mid-way through this second installment but it certainly has its charms, notably the opening musical sequence. —David J. Greenberg
---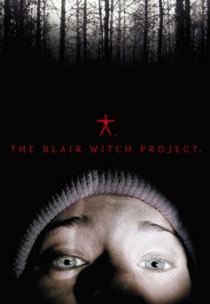 29. The Blair Witch Project
Year: 1999
Directors: Eduardo Sánchez, Daniel Myrick
Where Scream reinvented a genre by pulling the shades back to reveal the inner workings of horror, The Blair Witch Project went the opposite route by crafting a new style of presentation and especially promotion. Sure, people had already been doing found footage, just look at The Last Broadcast a year earlier. But this was the first to get a wide, theatrical release, and distributor Artisan Entertainment masterfully capitalized on the lack of information available on the film to execute a mysterious online advertising campaign in the blossoming days of the Internet age. Otherwise reasonable human beings seriously went into The Blair Witch Project believing that what they were seeing might be real, and the grainy, home movie aesthetic capture an innate terror of reality and "real people" that had not been seen in the horror genre before. It was also proof positive that a well-executed micro-budget indie film could become a massive box office success. So in that sense, The Blair Witch Project reinvented two different genres at the same time. —Jim Vorel

---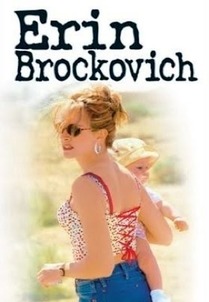 28. Erin Brockovich
Year: 2000
Director: Steven Soderbergh
Julia Roberts teaches us what Brockovich taught PG&E in the early '90s: never, ever underestimate a single mother in a push-up bra. Erin Brockovich's story reminds us that every injustice—no matter how small—deserves its own revolution. —Shannon M. Houston

---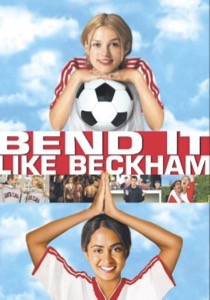 27. Bend It Like Beckham
Year: 2002
Director: Gurinder Chadha
When Jess (Parminder Nagra) joins a football (er, that's soccer to us Yanks) team against her strict parents' wishes, she finds herself not only at odds with Mom and Dad, but caught in a love triangle with her teammate Jules (Keira Knightley) and their coach (Jonathan Rhys Meyers). This surprise coming-of-age hit struck a perfect balance between comedy and drama, poking fun at cultural differences while also raising serious questions about race relations and challenging a more conservative generation's set of beliefs. —Bonnie Stiernberg

---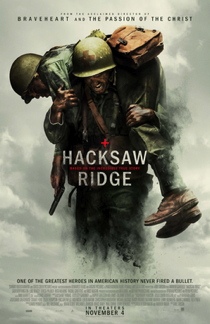 26. Hacksaw Ridge
Year: 2016
Director: Mel Gibson
More or less, every film Mel Gibson has made as a director from Braveheart onwards has been a Christian parable with splatter, each one (particularly, obviously, The Passion of the Christ) about a common Chosen One offering himself as a sacrifice for the good of mankind. Gibson's latest, the schizophrenic WWII drama Hacksaw Ridge—half cornball melodrama, half ultra-violent action movie—is a bloodthirstily reverential bio in the same mold. Its subject, conscientious objector Desmond Doss (played with saintly sincerity by Andrew Garfield), a Seventh-day Adventist who won the Medal of Honor despite never carrying a weapon into combat, might not have approved of Gibson's gore-hungry style, but the director's way with battle scenes in the second half of the film is undeniable as cinema. Once it enters the Pacific Theater, and Doss's regiment sets up camp on the heavily fortified Okinawa, Hacksaw Ridge is all Sturm und Drang, a visceral depiction of war like no other. —Brogan Morris

---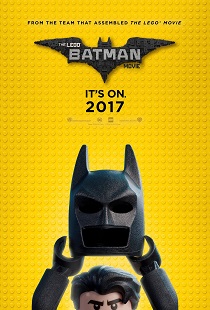 25. The Lego Batman Movie
Year: 2017
Director Chris McKay
It goes without saying that this isn't a serious movie, but it does take its material seriously. There's a distinct feeling here that McKay—plus the team of writers gathered to write the script—genuinely cares about the Batman mythos, that he's a bona fide Bat-fan and that he can not only write a joke but take a joke, because to make fun of Batman is to make fun of Batman's legions of fans. McKay's immense understanding of the character lets him get away with relentless parody, and also positions The Lego Batman Movie as one of the most surprisingly authentic Batman movies ever made. It gets that Bruce Wayne is Batman's alter ego and not the other way around, that at the end of the day the real persona is the one shaped by childhood trauma. The playboy is more of a mask than that iconic cowl. —Andy Crump
---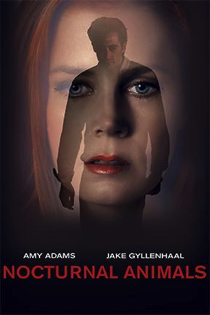 24. Nocturnal Animals
Year: 2016
Director: Tom Ford
After A Single Man was (unjustly) criticized in some quarters for its preoccupation with surface beauty, fashion designer-cum-filmmaker Tom Ford has returned with something ugly. Aesthetically, Nocturnal Animals is still deliberately gorgeous, with its model-handsome actors, designer costumes and career-high lensing by cinematographer Seamus McGarvey. It's also a film that presents two worlds—one real, one fictitious—in which people are compulsively, perhaps inevitably, driven to do horrible things to one another. A revenge movie that features only imagined violence, Nocturnal Animals is all the more uneasy for having a male "hero" who seeks to mentally brutalize its heroine. This one feels personal for the filmmaker, a bundle of ways to explore multiple anxieties: creative stagnation and infidelity; familial responsibilities and loss of control; fear of failure and rejection. Each story thread comes with a different kind of dread—though all of them are unified in their investigation of toxic masculinity. Male anger and resentment drive this savage tale, a thriller as gripping as it is stomach-churningly frank. —Brogan Morris

---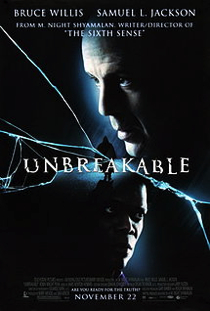 23. Unbreakable
Year: 2000
Director: M. Night Shyamalan
Unbreakable is probably Shyamalan's best overall script, and I can't help but think that's linked to the fact that for once, the story isn't completely tied to his typical themes of faith or his own personal experience. Rather, it's more like a genre meditation, and the thing he's considering is "the superhero film." It's ultimately a drama, and a good one, if somewhat morose. It never gets the chance to fully explore the ideas of what Bruce Willis' character is capable of, but the way it handles the slow realization of his "powers" is both unsettling and mesmerizing, as is the casting of Sam L. Jackson. It's a type of pseudo-superhero film that no one had ever made before, which earned Shyamalan points for having originality on his side—what would you do if you'd essentially drifted through your whole life, unaware of the depths of your potential? That's the question Unbreakable asked, and it's probably the only other "objectively good" film besides The Sixth Sense in the director's filmography. —Jim Vorel

---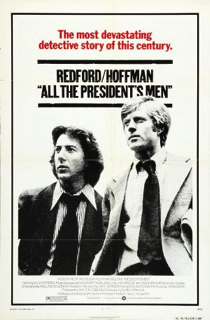 22. All the President's Men
Year: 1976
Director: Alan J. Pakula
When watching any contemporary film about journalism, one can more often than not sense the influence of All the President's Men, the film based on Bob Woodward and Carl Bernstein's bombshell 1974 book on the Watergate break-in. It's journalism at its most compellingly watchable, with sequences that have since become entrenched in our cinematic language: Woodward meeting Deep Throat (played with terse dignity by Hal Holbrook) in a barely-lit parking garage, cigarette smoke curling around them as they whisper; Woodward blasting a Rachmaninoff concerto in Bernstein's apartment, typing out the words "SURVEILLANCE" and "BUGGING"; and the film's scathing final sequence, in which we watch Nixon's inauguration via a newsroom television, then cut to a teletype, which pitilessly delivers the news of each subsequent trial, conviction and resignation. Pakula, whose early career thrived on films about paranoia and conspiracy, directs with a light, precise hand, allowing the script (aided by Hoffman and Redford's performances), with its mounting series of tense encounters, small victories and larger setbacks, to carry itself. What results is an unsentimental, yet wholly engrossing, glimpse into what was a very cynical time in American history, but an optimistic one for investigative journalism. —Maura McAndrew

---
21. Loving
Year: 2016
Director: Jeff Nichols
How well you like Jeff Nichols' Loving, his second motion picture on 2016's release slate, will partially depend on what you look for in courtroom dramas. If you prefer judicial sagas made with potboiling slickness and little else, you'll probably like Loving less than Nichols likes filming landmark legal proceedings. His film isn't about the case of Loving v. Virginia as much as its two plaintiffs, Richard Loving (Joel Edgerton) and Mildred Jeter Loving (Ruth Negga), the married couple at the center of the 1967 civil rights victory over the United States' anti-miscegenation laws. As an effect of Nichols' focal point, the movie speaks little to no lawyer jargon and takes place almost entirely outside of the court rather than within. So if you're sick to death of courtroom dramas that insist on pantomime, and if you think those kinds of stories demand more restraint, then you'll probably dig on Loving. It so studiously avoids the clichés of its genre that it feels fresh, original, a completely new idea based on a very old, very formulaic one. It's a disciplined, handsome, unfailingly serious screen reproduction of an important real-life moment in the nation's ongoing fight for civil rights; it's hitting theaters at a time when we're still having cultural arguments about who gets to marry; and it's directed by one of the critical darlings of contemporary cinema. This is the kind of anti-prestige movie critics yearn for, a product stripped away of non-artistic pretensions and ambitions, leaving only the art. —Andy Crump
---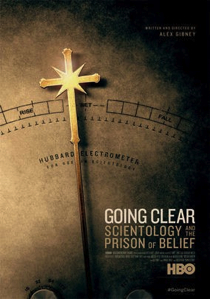 20. Going Clear: Scientology and the Prison of Belief
Year: 2015
Director: Alex Gibney
Alex Gibney's up-close examination of Scientology, its practices and the controversies that surround the religion founded by science-fiction writer L. Ron Hubbard is also a stirring portrait of eight former adherents, who tell their stories of how they came to practice Scientology and their reasons for leaving the church. While much of the ideological content in Gibney's film has circulated on the Internet for years, there was still a number of items to be learned from watching the film and hearing from the men who made it. While Going Clear is part exposé and part condemnation of a controversial religion, director Gibney has said that he was most interested in "the journey of the key characters in the film"—and how people got lost in the 'prison of belief.'" —Christine N. Ziemba

---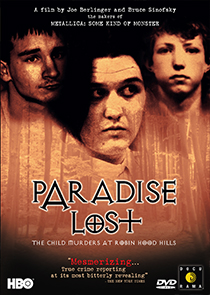 19. Paradise Lost: The Child Murders at Robin Hood Hills
Year: 1996
Directors: Joe Berlinger, Bruce Sinofsky
If you've never heard of the West Memphis Three, do some research before you begin—you'll want to be prepared. Within only a minute of the film's opening, as Metallica's "Welcome Home (Sanitarium)" noodles forebodingly over pixelated camcorder videos, intolerable images taken straight from police evidence glance across frame, so quickly and frankly you'll immediately question if they are, in fact, real. Of course, they are—they are images no person should ever have to see, and yet Joe Berlinger and Bruce Sinofsky use them only to expose the unbelievable horror at the heart of the appropriately named Paradise Lost. What unfolds over the following two and a half hours is just as heartbreaking: a trio of teenage boys (one with an IQ of 72) is put on trial for the brutal murders of three prepubescent boys, the only evidence against them a seemingly forced confession by the young kid with the below-average IQ, and laughably circumstantial physical proof. The film explores the context of West Memphis, its blindly devoted Christian population and how the fact that these teenagers dressed in black and listened to Metallica somehow led to their predictable fates at the hands of a comprehensively broken justice system. With surprising access to everyone involved in the trial, as well as a deft eye for the subtle exigencies of any criminal case such as this, Paradise Lost is a thorough, infuriating glimpse of the kind of mundane evil that mounts in some of America's quietest corners. Welcome home. —Dom Sinacola
---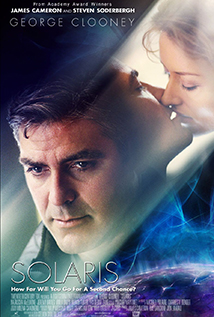 18. Solaris
Year: 2002
Director: Steven Soderbergh
Probably unfairly maligned for remaking Andrei Tarkovsky's monolithic sci-fi masterpiece, Steven Soderbergh's Solaris is a different kind of experience entirely. Drawing equally from Stanislaw Lem's novel and from Tarkovsky's whole "sculpting in time" aesthetic, Soderbergh crafted a hybrid that should be considered a benchmark for what our modern reboot can attempt to capture when paying due to the medium's masters. Focusing almost methodically on the dissolution and subsequent suicide of Chris Kelvin's (George Clooney) wife, Reia (Natasha McElhone), as the quantum power behind the arrival of "Visitors"—living, physical manifestations of the memories of the people subjected to the strange power of Solaris, the planet around which the film orbits—Soderbergh's vision both attempts to unpack the science Tarkovsky would rather avoid, while muddying the moral trajectory of the man at the heart of the phantasmagoria. The film's special effects are at times breathtaking, and Cliff Martinez's score finds a sweet spot between dread and majesty, but, while both films end in similarly liminal places, Soderbergh's finds visceral melancholy where Tarkovsky discovered endless philosophical space. —Dom Sinacola
---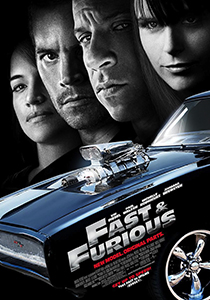 17. Fast & Furious
Year: 2009
Director: Justin Lin
The second film in director Justin Lin's glorious reign over the Fast and/or Furious franchise offers the initial glimpses of the logic-bending blockbuster spectacles to come. Functionally rebooting the world Dominic Toretto (Vin Diesel) seemed to have left behind, Lin's follow-up to the also-great Tokyo Drift sets the groundwork for what would become the series' defining theme. It's all about family in this fourth installment, bringing on Gal Gadot's Gisele and bringing back Paul Walker's Brian to stack up what would become the formidable multicultural crew who'd eventually learn that absolutely nothing is impossible when they're behind the wheel of a car. From its first set piece to its last, speeding through the desert catacombs underneath the Mexico-U.S. border, Fast & Furious is about as good as franchise filmmaking can get—continuing, rebooting, expanding and serializing all at once, with almost effortless aplomb, as a prelude to the true gonzo masterpiece two years later, Lin's own Fast Five. —Dom Sinacola
---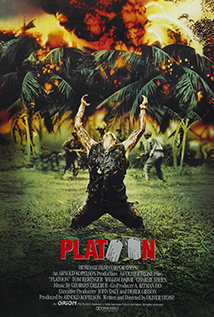 16. Platoon
Year: 1986
Director: Oliver Stone
You can boil down Platoon to a single iconic image: Willem Dafoe, hands and arms held aloft as Vietnamese soldiers gun him down, his fellow infantrymen the sole audience to his grim and lonesome demise on the ground. Is he making an act of supplication in his final moments? Is he submitting to death itself? Or is his gesture meant to be interpreted as an acknowledgment of his helplessness, a pantomime outcry at his betrayal and abandonment? No matter how many times this scene plays out, its subtexts remain open to interpretation. What remains the same is our horror at Dafoe's exit from the film, and what it means in context within the narrative. Platoon, like any Vietnam war movie, is unforgivingly brutal, a picture show of relentless barbarity that recreates one of America's greatest self-made martial, political and international debacles. Also like any Vietnam war movie, or any war movie in general, really, it repurposes a host of atrocities as tense entertainment, folding the cathartic release of seeing the bad guy get what's coming to him within the bloody details of America's intervention in Vietnam. —Andy Crump
---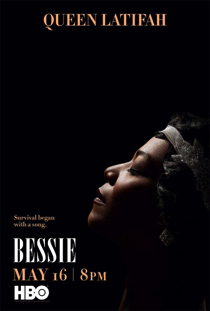 15. Bessie
Year: 2015
Director: Dee Rees
It may have taken 20 years to make it, but when Bessie finally arrived, she came, she saw and she conquered. The HBO film has garnered 12 well-deserved Emmy nominations, with Queen Latifah, co-stars Michael Kenneth Williams and Mo'Nique, and director Dee Rees all getting the nod. One scene in particular—with the reverse paper bag test—is one of Bessie's finest moments, as it encompasses all that makes the HBO film so wonderful. There's Queen Latifah in all her glory, finally setting up her own tour and making sure everyone knows who's boss. There's the hilarity when she lets down one of the hopefuls auditioning—"You must be darker than the bag to be in my show!" After all, Bessie is an incredibly funny movie at times. And there's the whole inversion of the brown paper bag test. Where Bessie Smith grew up in a world that demanded black women performing back-up be lighter than a brown paper bag, Bessie makes up a new rule that gives her back some agency and sets a different tone (literally and figuratively) for her showcase. Bessie was, in no way, your average blues performer and for that reason Lili Fini Zanuck and her husband Richard D. Zanuck knew they couldn't just deliver your average black-performer-who-grew-up-poor-and-made-it-big biopic. The familiar story of a talented woman done in by a man (or many men), or childhood tragedies, or her own celebrity was not Bessie's story—she wasn't lighter than a brown paper bag, and, thankfully, wasn't presented as such. —Shannon M. Houston

---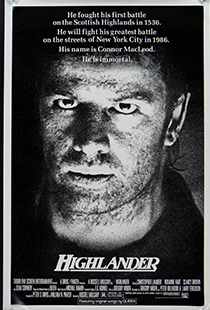 14. Highlander
Year: 1986
Director: Russell Mulcahy
The premise is delightfully bananas: In this world, a small group of people who are immortal wander the Earth in competition for a vague "Prize." Unable to have children, they regenerate all bodily harm unless decapitated—whereupon some weird electromagnetic life force is transferred to the victor of the duel in an explosive phenomenon known as "The Quickening." With each Quickening, an immortal gains the knowledge and power of his defeated foe. The last non-headless man left standing at the end of "The Game" claims "The Prize." Immortals have a weird ability to sense one another when they get closer—probably because there would be no other way to easily identify one another otherwise. The only specific prohibition on their bloody bouts seems to be that fighting on holy ground of any kind is forbidden. (Why? Who enforces it if somebody violates the rule, the Immortal Police?) This seems pretty promising: Fighters who grow in strength and power, exponentially, with each successive victory, until only the two absolute baddest remain. They'd probably be throwing Kamehameha waves and kicking over buildings after thousands of years of accumulated power, right? Nope, it just comes down to two dudes with swords clanging away at one another in a poorly lit, abandoned, vaguely industrial setting. Despite this, the film has endured with a gritty story, Sean Connery goofing around, an unforgettably crass and vile villain and Queen on the soundtrack. Australian director Russell Mulcahy's background was in music videos—Highlander has that same kind of stylized, operatic, overblown nature. —Kenneth Lowe
---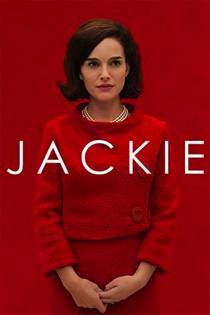 13. Jackie
Year: 2016
Director: Pablo Larraín
It's difficult to remember where Jackie begins, and where it ends. Even minutes after leaving it, the moments that open the film and the moments that close it exist as diffuse notions rather than solid, plot-shrouded happenings. We understand that, barely a week after John F. Kennedy's assassination, a conversation between Jacqueline Kennedy (Natalie Portman) and Life journalist Theodore H. White (Billy Crudup, smugly zombified) frames the film, tacks it to some semblance of spacetime—but the rest of Pablo Larraín's biopic operates liminally. This, most of all, the Chilean director understands: If the film is about grief, then the film must act as grief acts. Unmoored and aimless, Jackie acts like a bad dream. Of course, the black hole at the core of Jackie is the assassination, rendered in one graphic image Larraín treats fairly. Throughout, the film hovers around the rim of this moment, and for much of Jackie's running time, that moment seems like it will never come. When it does, though, it's a relief we never realized we needed. Portman as Jackie pushes against the film's reveal of that tragic split-second, and the film pushes too, and at times you want the film to stop pushing so much. This is grief, Larraín beautifully says—it is exhausting and relentless and dull, and, most of all, selfish. Sorry the movie is that way too. —Dom Sinacola

---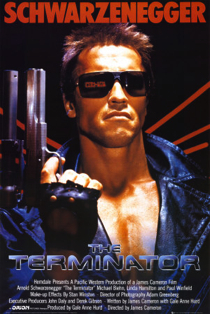 12. The Terminator_
Year: 1984
Director: James Cameron
James Cameron's first Terminator (and second feature) is less of a pure-popcorn action flick than its upscaled sequel, but that makes it all the more terrifying of a movie—dark, somber, replete with a silent villain who calmly plucks bits of his damaged face off to more precisely target its victims. The task in front of Kyle Reese (Michael Biehn) and Sarah Connor (Linda Hamilton) seems so insurmountable—even with a soldier from the future, going after the T-800 (Arnold Schwarzenegger, duh) with modern weapons is so ineffectual, it's nearly comical. It's as if Schwarzenegger is playing entropy itself—entropy seemingly a theme of The Terminator series, given the time-hopping do-overs, reboots and retreads since. You can destroy a terminator, but the future (apparently driven by box office receipts) refuses to be changed. —Jim Vorel

---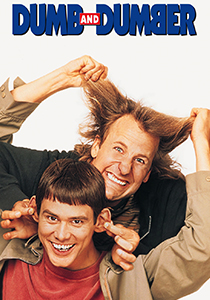 11. Dumb and Dumber
Year: 1994
Directors: Peter Farrelly, Bobby Farrelly
There is a special brand of nihilism at play in the Farrelly Brothers' debut, one which vaunts stupidity above all else, not because the Farrellys want to celebrate being dumb over being smart, but because they seem to find no real consequences in the kind of ignorance inhabited by Lloyd (Jim Carrey, beloved) and Harry (Jeff Daniels, best role of his career) to the extent that morality for these characters is moot. Devoid of the brain power required to fully comprehend the vast world around them, operating on little more than teenage horniness and threats of unemployment (plus the image of a decapitated parakeet), Harry and Lloyd blissfully become involved in a kidnapping caper concerning the husband of wealthy heiress Mary Swanson (Lauren Holly). It works out as one might expect—in that it doesn't work out, and that doesn't matter—but not without developing a lot to love in these two dipshits, making its sequel feel unrelentingly mean-spirited by comparison. It shouldn't be surprising then that pretty much every other Farrelly movie (sans There's Something About Mary) has aged poorly: America doesn't need any more movies that seem to actually honor our dumbest assholes. —Dom Sinacola
---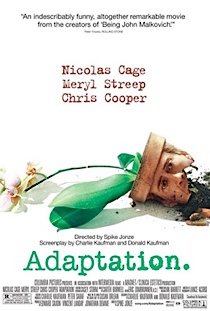 10. Adaptation
Year: 2002
Director: Spike Jonze
As utterly gonzo as Kaufman's characters and stories are, they're only as outrageous as the errant, obsessive rhythms of thought going clickety-clickety-click inside our own heads. It's just that Kaufman has more immediate access to all those idiosyncratic brainwaves. He can't stop himself. Kaufman—not unlike his anxious, lovestruck and artistically fraught heroes—compulsively thinks outside the box. And then he builds a bigger box. Adaptation is an adaptation of New Yorker writer Susan Orlean's The Orchid Thief that centers on a Hollywood frustrated screenwriter's efforts to adapt the book into a movie. —Steve Dollar

---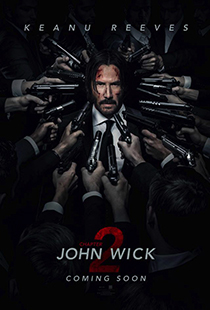 9. John Wick: Chapter 2
Director: Chad Stahelski
Perhaps the greatest compliment you can pay to both John Wick movies is via comparison to a contemporary: John Wick films are to guns what The Raid films are to fists. Within their respective spheres of combat, each is on an entirely separate level in terms of presentation. Both aspire to something more vital than to "entertain." They don't want to "satisfy" an audience—they want to make your jaw drop. They want you to stifle a guffaw as John Wick (Keanu Reeves) pulls off a move that is simultaneously so slickly unrealistic and bone-crunchingly visceral that the cognitive dissonance causes a brief misfire in your synapses. They're everything that G.I. Joe or Fast & The Furious never bothers even attempting to be. So yes, both cinephiles and action movie buffs will be pleased to know that John Wick: Chapter 2 is a worthy follow-up to the surprising 2014 original. Holding the torch passed from '80s and '90s John Woo classics, director Chad Stahelski delivers an epic ballet of arm-breaking and gun-kata that somehow manages to run for 122 minutes without ever overstaying its welcome. That's far easier said than done. —Jim Vorel
---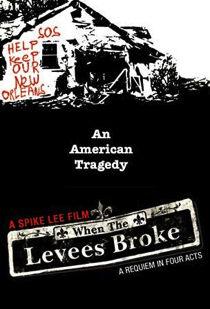 8. When the Levees Broke: A Requiem in Four Acts
Director: Spike Lee
Year: 2006
Part indictment of FEMA and the U.S. Army Corps of Engineers, part celebration of the unfailingly resilient spirit of New Orleans, Spike Lee's four-hour-long look at "The City That Care Forgot" a year after the near-obliteration of Hurricane Katrina is an exhausting, comprehensive, worthwhile experience. There's a reason so many residents refer to the catastrophe as the "Federal flood" and not Katrina itself—Lee's Peabody-winning doc examines the systemic failure at all levels of government to maintain the storm barriers and deal with the consequences of their negligence. It's political, it's racial, it's accusatory and it's utterly compelling viewing. It's also inspiring, thanks to the resolute locals shown struggling to survive and rebuild in the disaster's aftermath. This is very much a Spike Lee joint; don't expect anyone in the Dubya administration to come away without a tongue-lashing. But the heart and soul of the doc is the people of New Orleans, and they won't let you down—on the contrary. —Amanda Schurr
---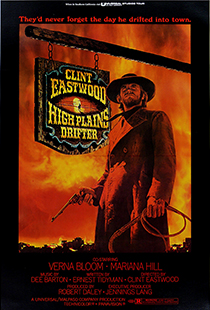 7. High Plains Drifter
Year: 1973
Director: Clint Eastwood
A ghostly figure on horseback emerges from a distant, hazy heat mirage recessed in the depths of a desert plain. High-pitched banshee wails squeal like souls of the damned crying out from the land of the dead as the drifter rides into the seaside mining town of Lago. Bystanders gaze at the rider with fear, distrust or possibly a startled look of recognition. A stranger has arrived, and all the dark secrets of the town will soon meet the harsh light of day. Clint Eastwood's second film at the helm as director, High Plains Drifter finds him coming to terms with his Spaghetti past in this direct homage to the films of Sergio Leone. In the town of Lago, there are no innocents. This message is brought home repeatedly with stark close-ups emphasizing features distorted with anger and rage, rendered grotesque with the almost unbearable weight of their sins. Even Eastwood's drifter is no heroic icon, almost immediately losing the sympathies of the audience by committing a casual rape of an uppity townswoman who ultimately turns out to be just as complicit as everyone else. Despite its cynical depiction of humanity and its dark subject matter, this brooding, yet never gloomy Western gothic keeps its tight hold on you, depicting a town slowly unraveling, turning against itself as its dirty secrets are exposed by a possibly supernatural entity. —Joe Pettit Jr.
---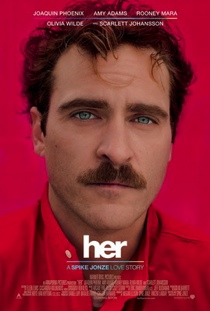 6. Her
Year: 2013
Director: Spike Jonze
Spike Jonze's colossal talent was far too great to remain trapped in MTV's orbit; that became immediately clear when his breakout feature-length debut, Being John Malkovich, earned him an Oscar nod for Best Director. Following that minor postmodern masterpiece, he and screenwriter Charlie Kaufman continued their journey into solipsism with the hilariously unhinged Adaptation. As challenging, yet fun and accessible as Kaufman's screenplays are, Jonze's Her answers any lingering questions of whether those two movies' (well-deserved) acclaim sprang solely from the power of Kaufman's words. Retaining the sweetest bits of the empathetically quirky characters, psycho-sexuality and hard-wrung pathos of Malkovich, Her successfully realizes a tremendously difficult stunt in filmmaking: a beautifully mature, penetrating romance dressed in sci-fi clothes. Eye-popping sets and cinematography, as well as clever dialog delivered by a subtly powerful Joaquin Phoenix, make Jonze's latest feature one of the best films of 2013. It also serves as confirmation that—much like Her—the director is the complete package. —Scott Wold

---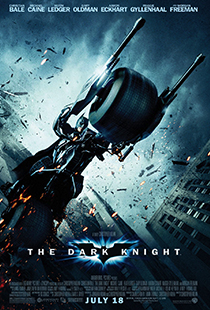 5. The Dark Knight
Year: 2008
Director: Christopher Nolan
Christopher Nolan's Batman Begins (2005) deserves the collective sigh of relief it received in resuscitating the Caped Crusader's cinematic reputation following Joel Schumacher's 1997 neon-disco nightmare on ice that was Batman & Robin. And if Batman Begins represents the character's tonal course correction, The Dark Knight provided an equally important act of rehabilitation—that of Batman's arch-nemesis, the Joker. (Let's face it, though not a crime of Schumacherian dimensions, Jack Nicholson's Joker fell short of setting a standard for the character.) Though ostensibly part of the superhero stable, The Dark Knight is, at its center, a proper crime saga—just as was its source, spawning from the pages of Detective Comics, less Spider-Man than it is Heat, in rather dramatic costume. Significantly trading up in the villain department this round, Heath Ledger's performance as the Clown Prince of Crime is a force of nature—brilliantly written as a crime boss who wants no less than Gotham's very soul. Ledger's Joker is as chilling as he is darkly funny, and the most bracing reminder to date of why he's the most renowned foe of the World's Greatest Detective. —Scott Wold
---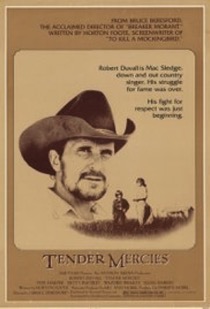 4. Tender Mercies
Year: 1983
Director: Bruce Beresford
Robert Duvall turns the volume way down as Mac Sledge, an alcoholic country-music star who has destroyed his own career. Alan Pakula treats Sledge gently, and constructs a simple story with complicated undertones, all the while questioning the nature of happiness, the inevitability of death and the possibility of redemption without allowing Tender Mercies to become a morality play. Meanwhile, Ellen Barkin makes her second big-screen appearance as 18-year-old Sue Ann, and Tess Harper is luminescent as Mac's wife, Rosa Lee. —Joan Radell

---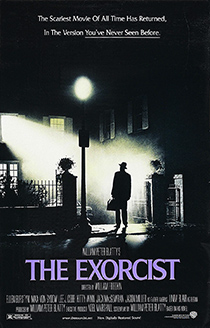 3. The Exorcist
Year: 1973
Director: William Friedkin
Is any film more disturbing, more influential or just plain scarier than The Exorcist? The film radiates an aura of dread—it feels somehow unclean and tilted, even before all of the possession scenes begin. Segments like the "demon face" flash on the screen for an eighth of a second, disorienting the viewer and giving you a sense that you can never, ever let your guard down—worming its way under your skin and then staying there forever. The film constantly wears down any sense of hope that both the audience and the characters might have, making you feel as if there's no way that this priest (Jason Miller), not particularly strong in his own faith, is going to be able to save the possessed little girl (Linda Blair). Even his eventual "victory" is a very hollow thing, as later explored by author William Peter Blatty in The Exorcist III. Watching it is an ordeal, even after having seen it multiple times before. The Exorcist is a great film, no matter the genre. —Jim Vorel
---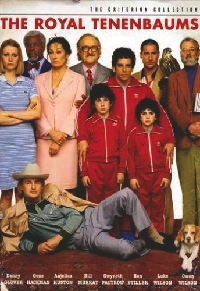 2. The Royal Tenenbaums
Year: 2001
Director: Wes Anderson
With his third movie, Wes Anderson let all his quirks run rampant: a storybook setting that is and is not New York, a uniform for each character and an obsession with childhood detritus. Rather than deflect the family's conflicts (as Anderson's critics claim), these elements only enhance its spiritual conundrums, making The Royal Tenenbaums Anderson's most directorially confident and emotionally cathartic film—a bittersweet ode to regret, forgiveness and hard-won contentment.—Stephen Deusner

---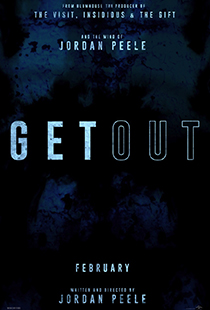 1. Get Out
Year: 2017
Director: Jordan Peele
Peele's a natural behind the camera, but Get Out benefits most from its deceptively trim premise, a simplicity which belies rich thematic depth. Chris (Daniel Kaluuya) and Rose (Allison Williams) go to spend a weekend with her folks in their lavish upstate New York mansion, where they're throwing the annual Armitage bash with all their friends in attendance. Chris immediately feels out of place; events escalate from there, taking the narrative in a ghastly direction that ultimately ties back to the unsettling sensation of being the "other" in a room full of people who aren't like you—and never let you forget it. Put indelicately, Get Out is about being black and surrounded by whites who squeeze your biceps without asking, who fetishize you to your face, who analyze your blackness as if it's a fashion trend. At best Chris's ordeal is bizarre and dizzying, the kind of thing he might bitterly chuckle about in retrospect. At worst it's a setup for such macabre developments as are found in the domain of horror. That's the finest of lines Peele and Get Out walk without stumbling. —Andy Crump