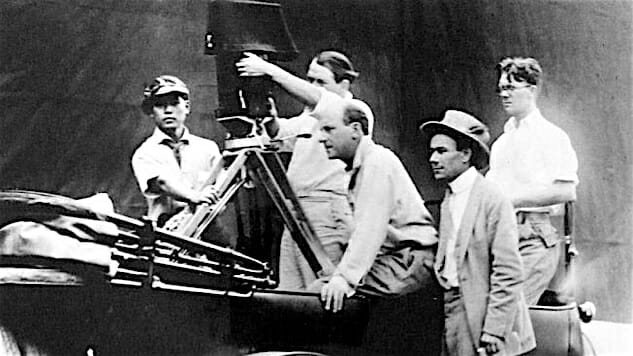 There are countless volumes of books dedicated to the history of film, and particularly to the legacy, scandal and extravagance of golden-age Hollywood. But over the years, several film scholars and critics have reached into the realm of documentary film to spread their knowledge further. These educational docs—in the guise of easygoing entertainment and spot-the-celeb appearances—are valuable for anyone who wants to brush up on the background of the American film industry. Here are five documentaries featuring the long history of the movie colony. Hooray for Hollywood.
1. And the Oscar Goes To… (2014)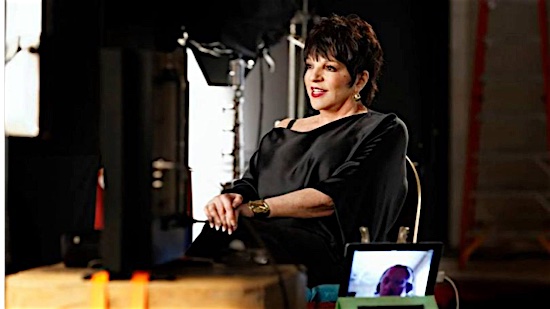 Turner Classic Movies documentaries are almost always highly informative, but this one—on the shiny history of the Academy Awards—is equally as enjoyable. Featuring clips from throughout the history of the ceremony, the film highlights its most memorable moments. There are anti-war protests, gushy acceptance speeches, blatant throwing of shade, and mega-watt jewelry. With talking head appearances from George Clooney, Tom Hanks and Steven Spielberg, it's an expensively turned out production, too. It's true that Hollywood has always been a touch sentimental about its own past—but this doc reveals why it's occasionally contagious.
---
2. These Amazing Shadows (2011)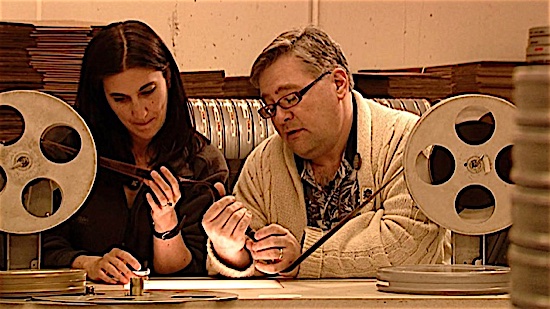 This IFC/Sundance documentary is dedicated to telling the story of the National Film Registry, and how it operates. Highlighting the importance of protecting and archiving historical film, it features impassioned discussion from a variety of respected contemporary Hollywood figures, including Christopher Nolan and John Waters. The National Film Registry, founded in 1988 by the Library of Congress, was intended to select roughly 25 "culturally, historically or aesthetically significant" films from American history each year. Most impressive is the filmmaker's visit to the Library of Congress' temperature-controlled film vaults, where some 130,000 roles of celluloid and nitrate are carefully protected.
---
3. Girl 27 (2007)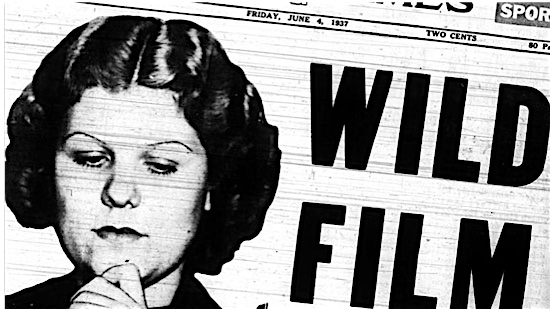 This shocking documentary records the murky events and aftermath of one of the most disgraceful moments of Hollywood history. "Girl 27" was Patricia Douglas, an aspiring actress working as an extra for MGM in the '30s. She and a large group of other extras were called in for what they assumed was a casting call—made up, dressed in revealing clothes—and then dropped off at a party for MGM executives for "entertainment." Douglas' ensuing rape haunted her for much of her life. She pursued it all the way to the California District Attorney, only to be hounded out of the movie colony and hushed up. Louis B. Mayer's studio—with its own doctor's office, police force and ties to the state government—was practically its own little fiefdom in the days of yore. The power it wielded could be harnessed for great moviemaking, or for covering up some truly heinous things.
---
4. Hollywood: A Celebration of the American Silent Film (1980)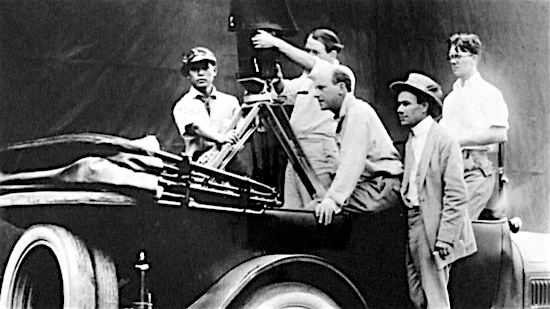 Technically, this is a television series rather than a single documentary film. But the scope of Hollywood history is such that any truly in-depth examination would require plenty of time. Silent film historian Kevin Brownlow directed and produced this wonder of a series, featuring exclusive interviews with surviving silent-era film extras, stars, stuntmen and other hangers-on. These include silent goddess Gloria Swanson, looking at least two decades younger than she is, with a fantastic set of false eyelashes on. But I digress. Covering everything from the dangers of slapstick stunts to the star power of Rudolph Valentino, this is both an educational and entertaining glimpse into Hollywood's earliest years.
---
5. A Personal Journey with Martin Scorsese through American Movies (1995)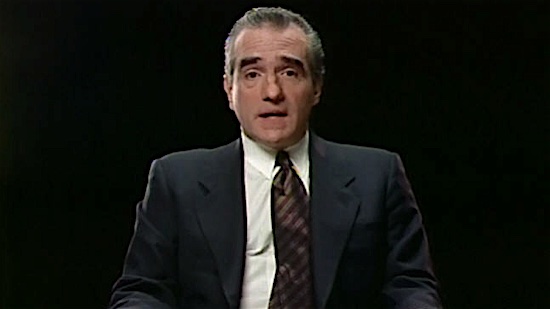 Who better to personally guide you through the best of the best of old Hollywood than Martin Scorsese? The Goodfellas director and well-known movie fanatic was raised on '50s matinees and television re-runs of studio classics. In this lengthy but fascinating treatise on the golden age of American film, Scorsese narrates and tells anecdotes from his own passionate moviegoing memory. The doc is split between four sections, defined by "types" of old Hollywood directors. Scorsese sees the director either as storyteller, illusionist, smuggler or iconoclast—and fits a wide swath of filmmaking into these categories, covering MGM musicals, shoot-'em-up westerns, grimy crime sagas, and all the other movies he loves. By the time he's finished, you're going to love them too.
---
Christina Newland is a writer on film and culture for VICE, Esquire, Sight & Sound, Little White Lies, and others. She's a displaced New Yorker in love with '70s Hollywood and boxing flicks.