PROMOTIONAL
1. Lives Changed Through Compassion
In 1971, a young Irish woman named Christina Noble had a powerful dream about helping children in Vietnam. Raised in poverty and losing her mother at the age of 10, Noble knew all about overcoming hardship. She persevered in spite of opposition, and at the age of 44, Noble finally arrived in Vietnam to see her dream come to pass.
Now, over 40 years later, Noble continues the work of the Christina Noble Children's Foundation in more than 10 countries across the globe. She has written two books about the challenges in her own life and the experiences she has had helping at-risk children. In 2003, she was awarded an Order of the British Empire by the Prince of Wales, Prince Charles, for "a lifetime of incredible achievement."
Yet, the day-to-day for Noble is much more humble, more hands-on, and her name goes without a lot of fame or recognition. Like many humanitarians, her inspiring work has flown under the radar, keeping her out of the ranks of, say, Oprah Winfrey, or even her own countryman, Bono.
Luckily for the rest of the world, Christina Noble's story is about to be heard. Due to be released in the USA on May 8, Noble is the highly praised feature film of this resilient woman's life, crafted by Irish filmmaker Stephen Bradley with his wife, Deirdre O'Kane (Moone Boy), in the starring role alongside Brendan Coyle (Downton Abbey).
Christina Noble's upcoming biopic will bring to light a life worth recognizing for what it has brought to others. Here are six more truly inspiring Irish individuals who have dedicated their lives to bettering the world around them.
2 & 3. Lives Changed Through Music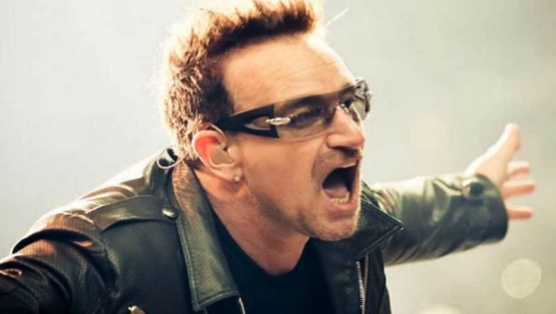 There are few people in the world who have not heard the name Bono uttered, in some reference or other. U2's frontman, real name Paul David Hewson, may be a musician first, but he is a philanthropic force to be reckoned with second. One of the world's most successful musicians, Bono has been the recipient of numerous awards and accolades for his charity work, and was aptly named "the face of fusion philanthropy" in a 2006 article for The New York Times.
Reportedly inspired in 1979 to start taking an active role in social and political change, Bono has given his time, money, and perhaps most importantly, his fame, to charitable causes ever since. Bono was most notably co-founder of the ONE campaign in 2006, an advocacy organization to fight poverty and disease through raising public awareness and putting pressure on world leaders. According to one.org, the campaign has more than 6 million supporters and has helped cut extreme poverty by 60 percent.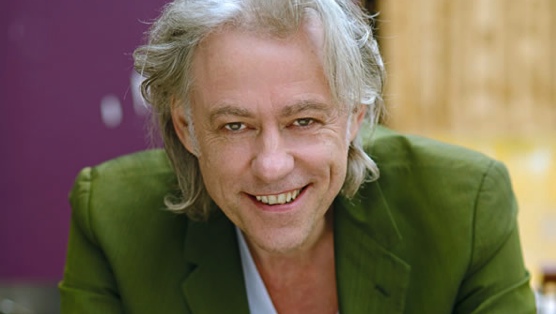 But long before Bono's ONE or RED campaigns, another Irish musician was using the stage as a platform to make a difference. Bob Geldof, lead singer for The Boomtown Rats, has been organizing charitable recordings and mega-concerts packed full of A-list talent periodically for the last 30 years, with no indication of slowing down. Co-founder, with James "Midge" Ure, of Band-Aid in 1984, and Live-Aid in 1985, which raised $150 million combined, Geldof is a deeply passionate (and often profane) advocate for change. The single "Do They Know It's Christmas," written by Ure and Geldof as a response to the 1984 famine in Ethiopia, sold two million copies worldwide and raised $24 million.
Geldof 's heart particularly leans toward aid in Africa, mainly hunger/famine relief, HIV/AIDS, debt relief and aid for Ebola victims. Amidst his own personal crises, he continues to actively pursue avenues to raise money to combat poverty and starvation, and awareness for his other causes, including father's rights and substance abuse. Eccentric, impulsive and controversial, Geldof may no longer be a household name with the current generation, but his commitment to change is still as diligent as ever.
4. Lives Changed Through Law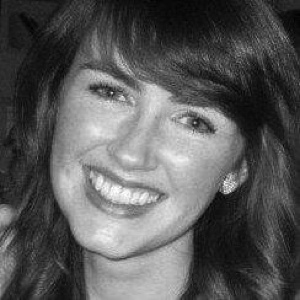 Over the last several years, the general public has been exposed to the shocking saga of Ireland's Magdalene Laundries, or homes for "fallen" young women who worked, unpaid, for years, enduring abuse and tragedy at the hands of the Catholic Church. What most people do not know, is that it was a young law student who first volunteered to be a driving force behind the Justice for Magdalenes campaign in 2010 and continues to dedicate herself to their cause pro bono.
Maeve O'Rourke, 28, is a Dublin woman who has studied law at University College Dublin in Ireland, as well as Harvard and the University of Minnesota, and has been a prize-fighter for justice in the lives of the Magdalene survivors. It was largely down to her unflinching efforts that the survivors were granted an official State apology and a €60 million (that is more than $65 million US) compensation scheme in recognition of their institutional abuse. In an interview with Rachel Cooper for Britain's Telegraph, O'Rouke said that as she learned more about the women affected by the Magdalene Laundries, she realized, had her life been different, "that could have been me." She continued, "It really horrifies you and you think this is something we've got to put right."
O'Rourke was awarded Pro Bono Lawyer of the Year in the 2013 Family Law Awards in Great Britain for her work in bringing this high profile case before the Irish Human Rights Commission as well as the UN Committee against Torture and UN Human Rights Council. Now working as a full time barrister in London, O'Rourke continues to seek out causes that bring the rights of women and children to the forefront. O'Rourke has proved unequivocally that young people, too, can make a mark in the lives of others. After all, if this triumph for the Justice for Magdalenes is what her career looked like before its official debut, what more can we anticipate from her in future?
5. Lives Changed Through Humor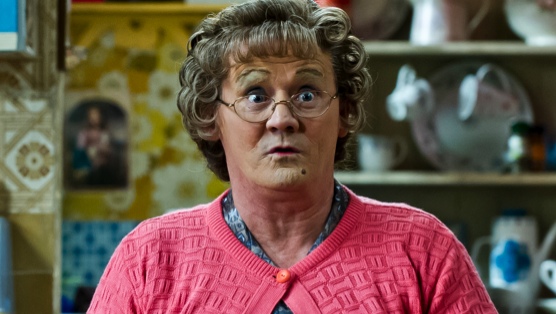 Actor Brendan O'Carroll is best known throughout Ireland and the UK as his portrayal of the working class, potty-mouthed Agnes Brown in Mrs. Brown's Boys. A comedian who strives to bridge the gap between shocking and sentimental, O'Carroll is the kind of performer who can bring an audience to tears one way or another.
But it was also recently revealed that O'Carroll has been a lifelong philanthropist to charities such as the Society of St. Vincent de Paul, Irish Autism Action, Debra Ireland, the Grace Nolan Foundation, and Our Lady's Children's Hospital, Dublin, when he was named National Philanthropist of the Year by the Community Foundation for Ireland. Last Christmas alone, O'Carroll donated 2,700 turkeys to needy Irish families through St. Vincent De Paul and Dunnes Stores. Yet, he seems to take it all in stride, explaining in an interview with Evelyn Ring for The Irish Examiner that charity is what kept his widowed mother and her 11 children afloat back in 1950s Dublin, and that he believes that the struggling populace are "just looking for a leg up." It is O'Carroll's "everyman" (or "everywoman," when dressed as Agnes Brown) persona that is most touching, and the way in which he lives with a sincere awareness of the needs of others that sets a very high bar for others to emulate.
6. Lives Changed Through Politics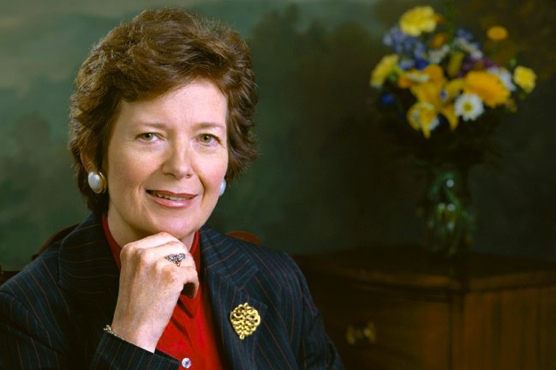 It may be hard to believe now, but women in Ireland were not allowed to sit on juries, work after they were married, or legally purchase contraceptives of any kind before the mid 1970s to 1980s. Thankfully, these laws were reversed and freedom of choice was activated, largely due to the diligent campaigning of then Senator Mary Robinson.
Not only did Robinson make history (and a few tidal waves of dissent) with her provocative liberal ideals, but she was also Ireland's first female president, elected in 1990 and setting an important precedent that many other nations have yet to follow. Following her presidency, Robinson served as UN High Commissioner for Human Rights, traveling to Tibet, Somalia and Rwanda, and presiding over the 2001 World Conference Against Racism in Durban, South Africa. Robinson was awarded the Presidential Medal of Freedom by President Barack Obama in 2009, the highest civilian honor awarded by the United States.
Despite her share of critics, Robinson is well-respected in Ireland and abroad for her commitment to women's rights, diplomacy and, more recently, climate change as an extension of human rights. It can be argued that her exceptional influence helped usher the Irish people, and certainly women, into the next century.
7. Lives Changed Through Peace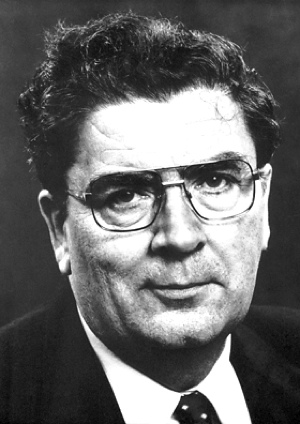 Once named "Ireland's Greatest" in a public poll by Ireland's national broadcaster RTE, John Hume is one of the most integral characters in shaping the peace process in recent Irish history. Faced with the tide of deeply emotional and turbulent unrest between the UK's Northern Ireland and the southern Republic of Ireland, Hume has consistently reacted in a manner indicative of his hero, Martin Luther King Jr., and has prevailed for peace.
The only recipient of the three major peace awards, the Nobel Peace Prize, Gandhi Peace Prize and the Martin Luther King Award, Hume initially studied to become a priest, but later decided to serve people in the more active roles of educator and civil rights activist. Hume is credited with aiding the peace process between the British government and Irish Republican party Sinn Fein on a number of levels, engaging in "secret talks" and working to bridge the divide between two of the world's most militant foes. Even when faced with violent resistance and threats on his own existence, Hume is a steadfast and vocal example to the people on both sides of the argument that peace can and should prevail.
8. Lives Changed Through Storytelling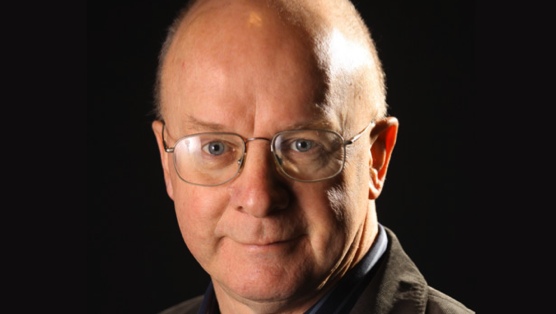 One thing Ireland will never be short of is storytellers. From James Joyce to Frank McCourt, Oscar Wilde to C.S. Lewis, Bram Stoker to Samuel Beckett, the island seems to have always been a breeding ground for stories told through poem, song and prose. One of the greatest unsung modern Irish storytellers comes from one such family—the Sheridan family.
Peter Sheridan was born to tell stories, as some people are born to be publicans or bookmakers. And while others in his family, like his brother Jim, or niece Kirsten, gravitated toward filmmaking and writing on a grandiose scale, Peter has mostly kept his stories closer to home. Over the last several decades, he has collected and written the gritty, touching and funny tales of people from all over Ireland, but especially his side of Dublin—the docklands, the council flats, the parish halls. Together, with these very "normal" working class Dubliners, Peter Sheridan has written, produced and acted in plays, giving back to his home nation in a truly meaningful way. Not only has he recorded the people's history for posterity, and shared it with a world full of Irish ex-pats in his own published works, but he has been caretaker and creator of a magnificent outlet for the oft downtrodden people in a city he loves.
It would be difficult to put a dollar value on the contribution Peter Sheridan has given to Dublin, Ireland and beyond, but the work he has done serves a greater purpose than monetary gain. His work as an artist in his community has inspired others around the world to give back by telling their stories, too, and by investing themselves more deeply into their own home towns, seeing the potential and reaching out to make a difference from the ground up.