James Marsden Set to Star in Live-Action/Animation Hybrid Sonic the Hedgehog Movie
The Westworld star is gonna go fast
Photo by Cindy Ord/Getty
Movies
News
James Marsden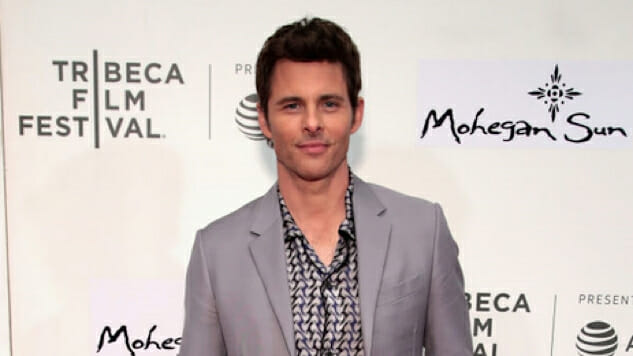 James Marsden (Westworld) is set to star in Paramount's live-action/animation Sonic the Hedgehog movie, per Variety. Oscar nominee Jeff Fowler is set to make his directorial debut with the film, with Deadpool director Tim Miller acting as one of the executive producers on the project alongside Toby Ascher.
Paramount landed the film rights to Sonic last year and, with the game franchise having sold around 360 million units as a whole, fans will probably flock to see this, even if only out of sheer curiosity. This will be the first time that the titular hedgehog has been adapted for the big screen.
Marsden is currently a major player in HBO's Westworld series—a series that continues to both entice and confuse its viewership in equal measures. The show, having embraced multiple timelines, has all but positioned itself for Sonic the Hedgehog to join its cast. Will season three of Westworld feature Sonic and his band of animal pals? No, and there isn't even the slightest chance, but just imagine it.
The Sonic the Hedgehog movie comes to theaters on Nov. 15, 2019.