Oscar Isaac Set to Star in and Produce The Great Machine, Adaptation of Brian K. Vaughan's Ex Machina
Photo by Yuichi Yamazaki/Getty
Movies
News
Oscar Isaac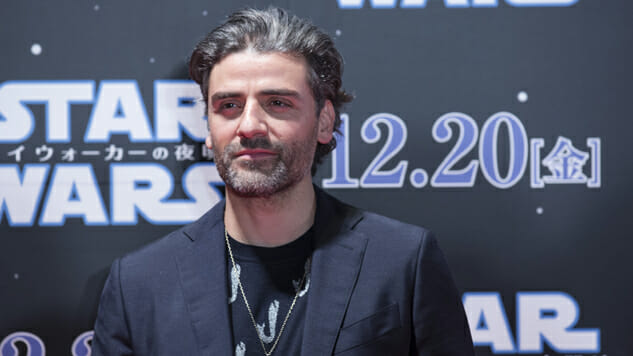 Oscar Isaac, our beloved pilot from Star Wars: The Rise of Skywalker, just closed a deal to star in and produce The Great Machine, an adaptation of Brian K. Vaughan's Vertigo comic series Ex Machina, per THR. The change in name is likely to avoid confusion with Isaac's previous role in the 2015 Alex Garland-directed Ex Machina starring Alicia Vikander.
Vaughan's Ex Machina concerns Mitchell Hundred, the world's only superhero, who stopped the second plane from flying into the World Trade Center during 9/11. Also known as "The Great Machine," Mitchell Hundred is later elected mayor of New York City and deals with complications of office, as well as typical superhero problems like assassinations and masked, hooded villains. Vaughan is known for his work on several popular comic series, including Marvel's Runaways, and the Image-published Saga and Paper Girls. Hulu's adaptation of Runaways just wrapped with its third season back in December. For his work on Ex Machina, Vaughan won the 2005 Eisner Award for Best New Series.
The Great Machine currently doesn't have a director or a release date, but Isaac seems like a natural fit for the titular hero's part.