Spielberg, Hanks, Streep Teaming Up for Oscar Sweep with The Post
Photo by Alberto E. Rodriguez/Getty
Movies
News
Steven Spielberg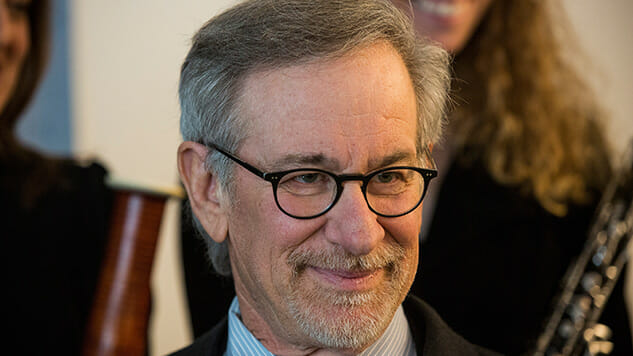 With all of the La La Land and Moonlight Best Picture controversy, don't we all want to go back to the days where there was an Oscar contender everyone could get on board with? Well, if that's how you feel, then boy, do we have news for you! According to Deadline, Steven Spielberg, Tom Hanks and Meryl Streep are teaming up for The Post, the newest film to earn automatic Best Picture, Best Director, Best Actor and Best Actress nominations.
The Post is Spielberg's newest historical biopic, about the Pentagon Papers scandal, where the government attempted to stop The Washington Post and The New York Times from publishing some really horrifically messed up details about the Vietnam War, giving it some modern-day relevance—wink, wink. You know, kind of an O.G. "alternative facts." The film will likely cover much of the Supreme Court case that fought for the right of the press to publish the Pentagon Papers in 1971.
So let's review: Spielberg, Hanks and Streep? Check, check and check. Period piece/historical biopic based on modern-day, relevant fears? Check. Press versus the government in a cage match to the death? Possible check. There are no release details on The Post, as the scheduling details are still being sorted out. But be prepared for lots of "For Your Consideration" ads whenever it does release, because it's going to be hella Oscar baity.