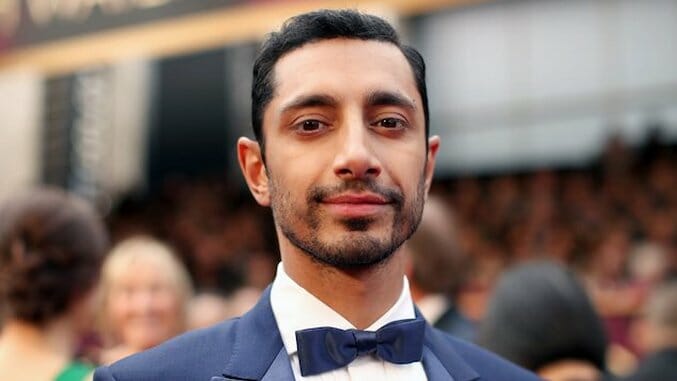 The forthcoming Venom film will be the first of Sony's sort-of-but-not-really MCU-lite Spider-Man films that will hopefully build upon the success of Spider-Man: Homecoming and also make Sony all of the money. To that end, Sony execs are reportedly in talks with the traitorous Imperial pilot from last year's Rogue One, per THR.
We don't currently have any details on who Riz Ahmed may play, but sources confirm that it's totally not the villain, Carnage, and obviously cannot be Tom Hardy's titular Venom. Spider-Man himself is also out, thanks to Tom Holland's excellent turn as the hero, and presumably they're not looking to reboot Aunt May or Uncle Ben any time soon, so your guess is as good as ours.
Ruben Fleischer's Venom is set to release on Oct. 5, 2018.