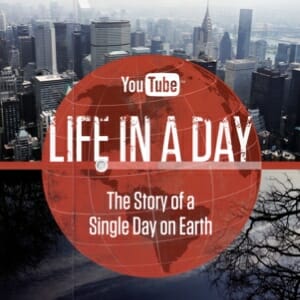 We're no stranger to wasting time on YouTube, clicking an endless stream of inventive home movies, sports highlights, silly dog videos, film trailers, news clips—you name it, they've got it. Once in a crazy blue moon one might stumble across blips of Hollywood blockbusters, helming titles such as "BATMAN PART 1/7," but aside from unreliable, the shelf life of these are brief.
But in 2011, YouTube inked deals with major Hollywood studios and since have added thousands of titles to their library from five top studios, in addition to the sea of independent films that live under YouTube's "Movies" tab, where visitors can rent or purchase a growing variety of flicks for a nominal fee.
Unlike Netflix, YouTube also offers a collection of movies free of charge, available to anyone passing through for instant streaming, not requiring a membership or credit card number. An odd collection, sure, but Paste has done the dirty work and plucked the most notable freebies of the bunch that are highly worthy of some classic, YouTube time wasting. We'll update this as new movies become available (last update January 2013).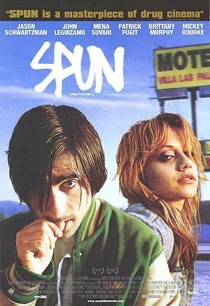 12. Spun
Year: 2002
Director: Jonas Åkerlund
A drug fueled ride of dizzying proportions, Spun may not be award-worthy but its choppy, darkly comedic, and hyper depictions of the daily ins and outs of various lowlifes (Jason Schwartzman, Mickey Rourke, Brittany Murphy, John Leguizamo) involved in a crystal-meth drug ring is fascinating, visceral and never boring.—Caitlin Colford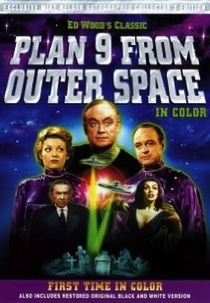 11. Plan 9 from Outer Space
Year: 1959
Director: Ed Wood
The "best worst" horror movie of all time. Whether its the stringed hubcap flying saucers, visible pillows found in the graveyard, or even the very concept of aliens destroying humanity by reanimating the dead, this movie is just so ridiculously flawed in the best way possible. The debacle starts with an alien monologuing that "future events such as these will affect you in the future." With apologies to Troll 2, it's safe to assume that this was, is and will always be the best worst movie of the past, present, and, indeed, the future.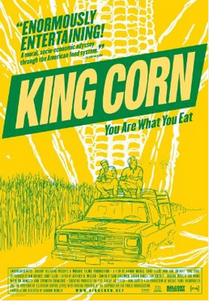 10. King Corn
Year: 2007
Director: Aaron Woolf
The most subsidized and ubiquitous American crop is explored in this documentary about two friends who plant an acre of corn and follow it from seed to food products. Director Aaron Woolf presents a provocative film about America's increasingly controversial agricultural staple.—Emily Riemer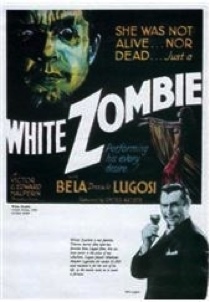 9. White Zombie
Year: 1932
Director: Victor Halperin and Edward Halperin
Bela Lugosi may be remembered as the cinematic face of 1931's Dracula, but the Hungarian icon hypnotized audiences a year later as a voodoo master in White Zombie, considered the first feature about the walking undead. While the modern zombie subtext tackles such millennial fears as disease and social anomie, this grim tale and those it influenced focus on such evils as slavery and exploitation (check out 2008's Dead Girl for a modern interpretation). Brothers Victor and Edward Halperin direct an atmospheric nightmare about a Haitian wedding from hell, creating a new horror genus in the process.—Sean Edgar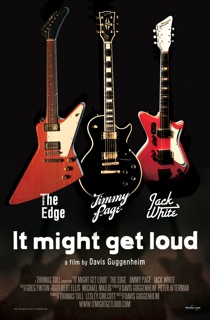 8. It Might Get Loud
Year: 2009
Director: Davis Guggenheim
Filmmaker Davis Guggenheim, the director of An Inconvenient Truth, brings Jimmy Page, The Edge and Jack White together to talk about guitars and if they feel the urge, to, you know, jam a little. The result is a film that works as a brief chronicle of each musician's life and career—chock full of old clips, photos, concert footage, recordings, and visits to pivotal locations—and a testament to the allure of a particular stringed instrument. Though the much touted jam summit itself is the disappointing part, the film is still plenty of fun.—Robert Davis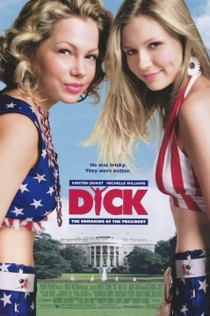 7. Dick
Year: 1999
Director: Andrew Fleming
A hilarious comedy about two ditzy blondes (Kirsten Dunst and Michelle Williams) who accidentally assume the historic role of "Deep Throat" that brought down the presidency of Richard Nixon in 1972. A well-written, entertaining and fictionalized portrait of one of the most historic moments in politics, Dick is best suited for post-pubescent audiences rather than the teenagers the film was marketed for (and ended up trashing) a decade ago.—Caitlin Colford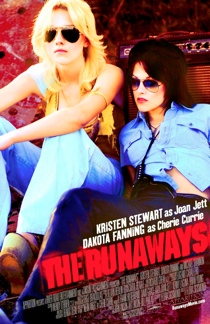 6. The Runaways
Year: 2010
Director: Floria Sigismondi
Once upon a time, before The Go-Go's lips were sealed, before the Bangles walked like an Egyptian, five schoolgirls and a Svengali record producer created an all-girl rock band called The Runaways—the title of this film about the band's improbable rise and inevitable fall. While rock biopics can sometimes be an unwieldy beast, The Runaways is a strikingly honest look at a band that was much too young for its britches.—Tim Basham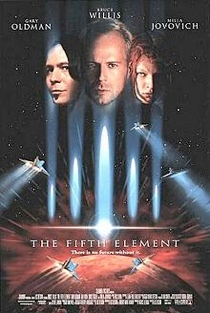 5. The Fifth Element
Year: 1997
Director: Luc Besson
Science fiction to the absurd power, The Fifth Element is the ultimate display of what would happen if a teenage boy wrote a big budget Hollywood script, which is exactly the case here. Set in 23rd century New York City, taxi driver Korben Dallas (Bruce Willis) gets wrapped up in saving the world with his passenger Leeloo (Milla Jovovich), the fifth and final piece that is needed to protect earth. Entertaining, thrilling, and visually fantastical, The Fifth Element is worth every minute of your time.—Caitlin Colford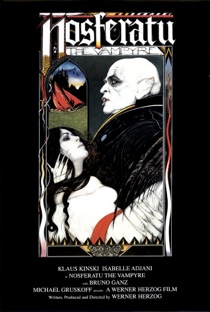 4. Nosferatu
Year: 1922
Director: F. W. Marnau
F.W. Murnau's sublimely peculiar riff on Dracula has been a fixture of the genre for so long that to justify its place on this list seems like a waste of time. Magnificent in its freakish, dour mood and visual eccentricities, the movie invented much of modern vampire lore as we know it. It's once-a-year required viewing of the most rewarding kind.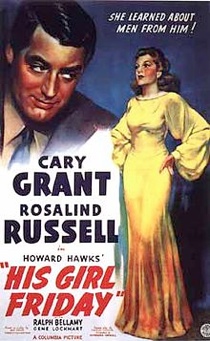 3. His Girl Friday
Year: 1940
Director: Howard Hawks
Adapted from the widely acclaimed play The Front Page, His Girl Friday is a classic whose sharp, witty dialogue matches that of old newsrooms. This smooth-talking editor, played by the always-charming Cary Grant, recognizes true journalistic talent and goes to great lengths to get his best reporter to cover a major story.—Bonnie Stiernberg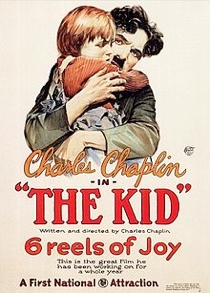 2. The Kid
Year: 1921
Director: Charlie Chaplin
Charlie Chaplin's first full-length film and one of his finest achievements, The Kid tells the story of an abandoned child and the life he builds with The Little Tramp. Chaplin went against heavy studio opposition to create a more serious film in contrast to his earlier work. However, The Kid features just as much slapstick humor as his previous shorts, but placed within a broader, more dramatic context.—Wyndham Wyeth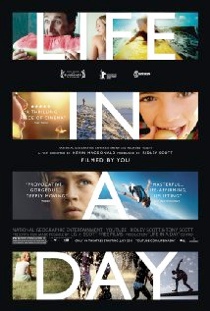 1. Life in a Day
Year: 2011
Director: Kevin Macdonald
Life in a Day is the ultimate YouTube documentary film. What began as a way to commemorate YouTube's fifth anniversary, LG and Ridley Scott teamed up with the video sharing site and requested clips from visitors worldwide, documenting their lives on a single day: July 24, 2010. 80,000 submissions later, a voyeuristic, beautiful, and fascinating portrait of the variance in humanity was born, defining not only what YouTube is all about, but the potential it has to become.—Caitlin Colford