Hip hop took a wild turn around the mid 00s. A lot of the conscious hip-hop that largely made up the underground movement started to get drowned out by the cash-money big shots who, while celebrating the finer things in life, often lacked substance. The marquee albums of hip hop's golden age—by 2Pac, Notorious B.I.G. Outkast, A Tribe Called Quest, Gang Starr, De La Soul—will always have their place in history.
But this list celebrates classic hip-hop records on either side of the Millennium divide that didn't get the attention they deserved despite being among the best records of that era. These carefully crafted works all share artistic production and innovative lyrics. None of these albums faked the funk; they just straight up brought it. Check it:
12. Non-Prophets, Hope (2003)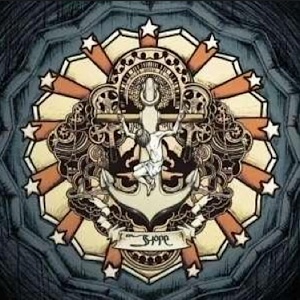 Rhode Island's Sage Francis can be an asshole. He doesn't care what you think, but dude can flow like no other. When he teamed up with Joe Beats for Hope, it was a calculated approach to scaling back his anger (okay, only some of it) and paying homage to the hip-hop heyday of the early '90s (Audio Two, Masta Ace, etc.). From a lyrical standpoint, it's hard to reel off MCs who can deliver a blow quite like Sage and build such unique imagery, like on "The Cure":
I won't accept it. Do my best to reject patterns 'til it hurts
Every second making bad turns for the worse
She's getting further away I can feel it in the way my bones ache
The ocean sealed its lips, now the waves won't break
Joe Beats carefully infuses a whirring trumpet over his drum breaks to create a beautiful backdrop. He always seems to know the degree of the beat Sage needs at a particular time ("Tolerance Level" stands out in this regard), and their chemistry is one that has rarely been reproduced by other duos since.
11. Madlib, Shades of Blue (2003)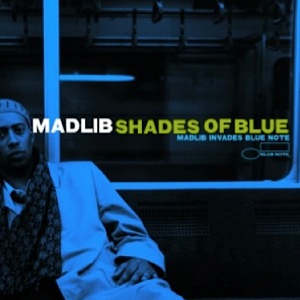 I remember the first time I heard this album at a record store in Tokyo. I posted up at a listening station for an hour and couldn't peel the headphones from my ears as I let the remix revival to vintage Blue Note Recordings play through. Then I bought it. It's a more than tasteful homage to Blue Note jazz greats like Donald Byrd, Bobby Humphrey and even Herbie Hancock with a hip-hop twist. It's a jazz-rap-funk accomplishment of the highest order and the revival of Reuben Wilson's timeless "Stormy," might change your life.
10. Handsome Boy Modeling School, …So, How's Your Girl? (1999)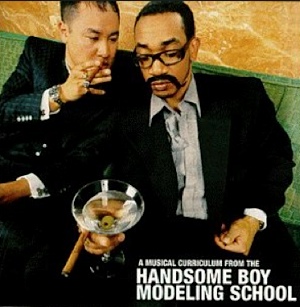 When it comes to producing concept albums, Dan The Automator and Prince Paul are the gold standard. On their first collaboration, the Handsome Boy record borrows snippets from the short-lived HBO series Get A Life starring Chris Elliott to tell the story of school that helps men become…well…Handsome. Del Tha Funkee Homosapien's "Magnetizing" and "Once Again" featuring Brand Nubian are the winners here. But the courtroom jargon themed "The Truth" with J-Live's flows and Roisín Murphy's (of Moloko) smooth vocals, lingers on the listener's mind long after the album has finished.
9. Beastie Boys, To The 5 Boroughs (2004)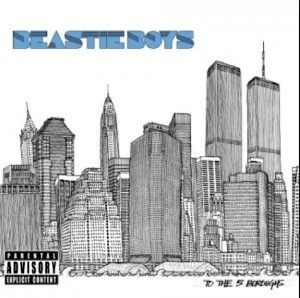 The longest hiatus in the Beastie Boys' careers, following 1998's Hello Nasty ended with the release of 2004's under-appreciated To The Five Boroughs and it was worth the wait. The first album that was entirely self-produced by Mike D, Ad-Rock and MCA came loaded with a political message about post-9/11 U.S. foreign policy. Mike D told MTV News, "We all got to a point where we felt like, we're in this room in New York, we're looking at each other every day, and we really felt compelled to speak our minds on what exactly we see happening right now." And they did, on tracks like "Right Now, Right Now" and the perfectly punctuated "It Takes Time To Build":
So step up to the window and place your bets
Is the US gonna keep breaking necks
Maybe it's time that we impeach Tex
And the military muscle that he wants to flex
While the album was relatively well-received, it's a victim of being in the shadows of more iconic Beastie Boys releases like Paul's Boutique and Ill Communication. But it should still be revered as a classic worthy of the fine library of one of the most influential hip-hop groups of all-time.
8. The World Famous Beat Junkies, Vol 2 (DJ Rhettmatic) (1998)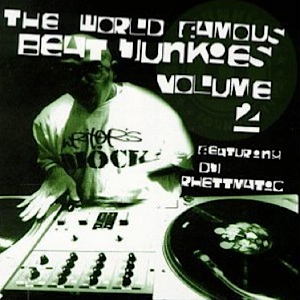 Turntablism pioneers The Beat Junkies put out a series of albums produced by individual members of the crew from 1997-1999. The most notable of which came in the form of DJ Rhettmatic's double disc set Vol. 2. It's a 32-track compilation of everything that was great about underground hip-hop in the late '90s. From Mos Def rapping "Son when I come through, other rappers boo-hoo/ Cause they know they style's soft, like baby doo-doo" on "Universal Magnetic," to tracks with the Lootpack, Xzibit, Jurassic 5 and Slum Village, it's an epic collection. The crowning moment comes on Dilated People's turntablist anthem "Work The Angles," a track that changed the scratch DJ game.
7. Big L, The Big Picture (2000)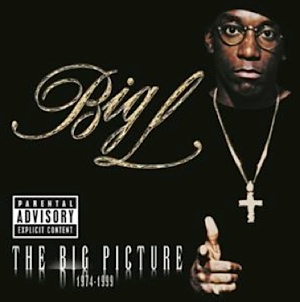 Big L was destined for great things. He was a post-gangster rapper with crazy rhymes, hung with 2Pac and Notorious B.I.G. and even featured 2Pac on the album's "Deadly Combination." The most heralded track on the posthumously released The Big Picture is "Ebonics," where Big L fluidly breaks down street slang & hip-hop vernacular with lines like "A radio is a box/ a razor blade is a ox/ Fat diamonds is rocks and jakes is cops" and over 50 references continue across three verses. The epic beat on "Games" featuring Brand Nubian's Sadat X & Gang Starr's Guru along with appearances from Big Daddy Kane, Kool G Rap, Fat Joe and more make this record a hip-hop masterpiece.
6. Pep Love, Ascension (2001)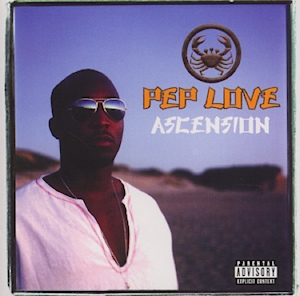 When Oakland's Hieroglyphics crew comes up, people gravitate to Del Tha Funkee Homosapien as the favorite, but Pep Love's solo debut might be the most polished release the label has ever put out. There's a certain wisdom to Pep's voice and he brings a distinct energy, like on the epic chorus to "Act Phenom":
Phenomenal, Action abominable passion
You don't want a fraction of friction
Fact not fiction, can't stand the heat
Then get out the kitchen
If not, then step up and get some!
He waxes on existential themes in "Living is Beautiful" and drops an ode to the Bay Area on "Pacific Heights." Hieroglyphics crew was recently called "The West Coast Wu-Tang" by producer and Ghostface Killah collaborator Adrian Younge. If that's the case, then consider Pep Love their GZA.
5. Aceyalone, A Book of Human Language (1998)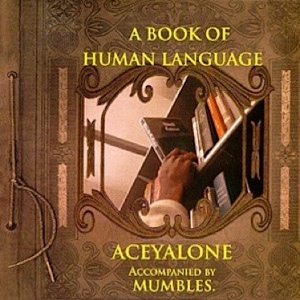 One of the greatest displays of lyrical mastery ever made and far and away the best solo record from a member of the talented West coast Freestyle Fellowship crew. Aceyalone teamed up with producer Mumbles for this haunting collection of tracks. From the timeless "Guidelines" to the cryptic "Jabberwocky", it's a concept album that explores the composition of language through hip-hop, with a certain depth and darkness that gives you insight into the complexity of Ace-1's mind.
4. Wyclef Jean – The Carnival (1997)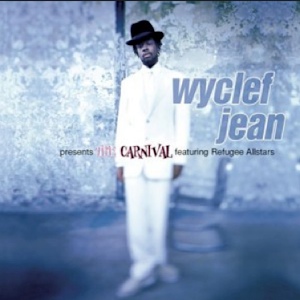 Lauryn Hill wasn't the only member of The Fugees to reel off a notable solo record. 1997's The Carnival came across almost like a film with skits interspersed throughout a la The Score. What makes this album deserving of a spot on this list is that it was largely relegated to a being considered a "pop" hip-hop record on the heels of smash singles like "We Trying to Stay Alive" and "Gone Til November." But the rest of the record features ambitious tracks like "Sang Fezi," rapped in Wyclef's native Haitian Creole, with a hook in English by Lauryn Hill and "Apocalypse," which uses a sample of Danielle Licari's haunting "Concerto Pour Une Voix." In fact, ambitious tracks permeate this entire release. It's a work of art that deserves more credit as one of the most unique modern hip-hop releases.
3. Cali Agents, How The West Was One (2000)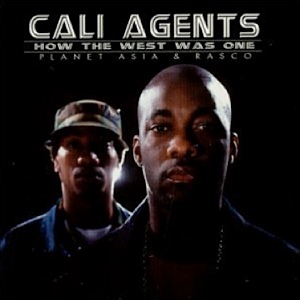 The debut album from Cali Agents (Rasco & Planet Asia) might be the single most eloquent justification of making hip-hop for the money. On "Talking Smack," Rasco proclaims "I'm not in the game to try to break my neck/ My little baby girl can't eat your respect!" It resonates with the listener in laying out the idea that hip-hop is a hustle and sometimes artists have to ignore the underground purists & Internet peanut gallery for the sake of themselves and their families' livelihoods. "Neva Forget" was the lead single that hit the hardest and Madlib claimed production credits on "Up Close & Personal." Selling more than 50,000 records without a major distribution deal made this album a triumph. Recognize.
2. Bahamadia, BB Queen (2000)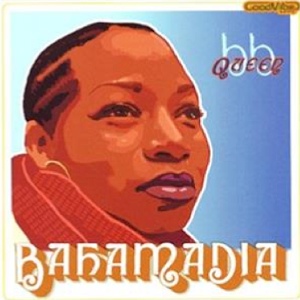 An unheralded female MC legend to say the least, the Philly-born and -bred Bahamadia came up as part of the Gang Starr Foundation crew. BB Queen was a confluence of hip-hop styles. Bahamadia had collaborations with Asian-American producer Chops, DJ Revolution and the "Special Forces" single with Planet Asia. "Pep Talk" was a drum & bass/hip-hop fusion display of lyrical mastery and no, this is not Kendrick Lamar you're listening to, even though their smooth monotone raps sound eerily similar.
1. Little Brother, The Listening (2003)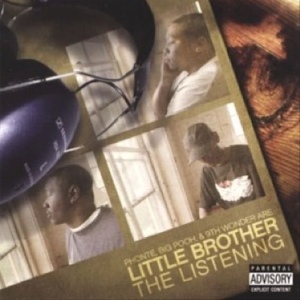 If there was ever a hip-hop record that deserved more shine, this is it. Little Brother is one of the last great underground hip-hop acts. Hailing from North Carolina, Phonte, Big Pooh and 9th Wonder's The Listening is a fine example of how Southern hip-hop can still be conscious hip-hop. Phonte is the proverbial everyman in us all; waxing on love, family and money problems. On "Speed," he spits:
I take this shit personally, I'm making moves
But this treadmill lifestyle ain't working for me
It's from ya crib to ya lab to ya job to make a profit
And at the days end you still got nothing accomplished
And it's just the way it's going down, but on the real, yo
I think I need to slow it down and slow it down
The production from 9th Wonder is so clean and the symbiotic relationship between Phonte and Pooh, sets the stage for the debut from the greatest hip-hop group you might've never heard of. With four LPs and three mixtapes under their belt, LB sadly broke up in 2010. Today 9th Wonder is one of the most well-respected producers in the game, and Phonte has gone on to an illustrious career both solo and with his successful fusion R&B project The Foreign Exchange (not to mention multiple collaborations with The Roots); all on the heels of the foundation laid forth by The Listening.
What did we miss? Let us know what some of your favorite hip-hop records that deserve more attention are in the comments section below!