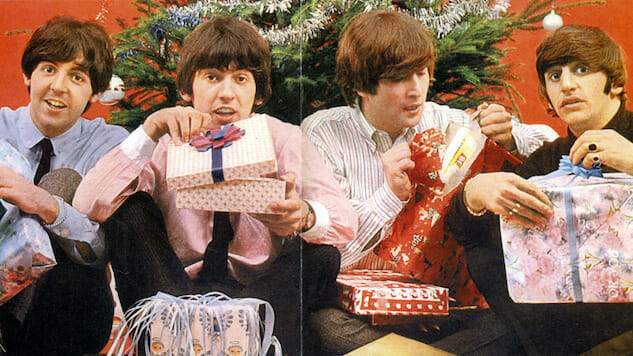 There's no use denying the thrill of giving and receiving a weighty box of music as a holiday gift. That's why so many record companies release their most alluring collector's sets and deluxe reissues for the fourth quarter of the year. So as you set out to do a little Black Friday shopping or are gearing up to engage in some Cyber Monday e-commerce, here are some suggestions of new boxed sets and deluxe reissues that are sure to delight the music lover in your life.
The Beatles – Sgt. Pepper's Lonely Hearts Club Band (Super Deluxe Anniversary Edition)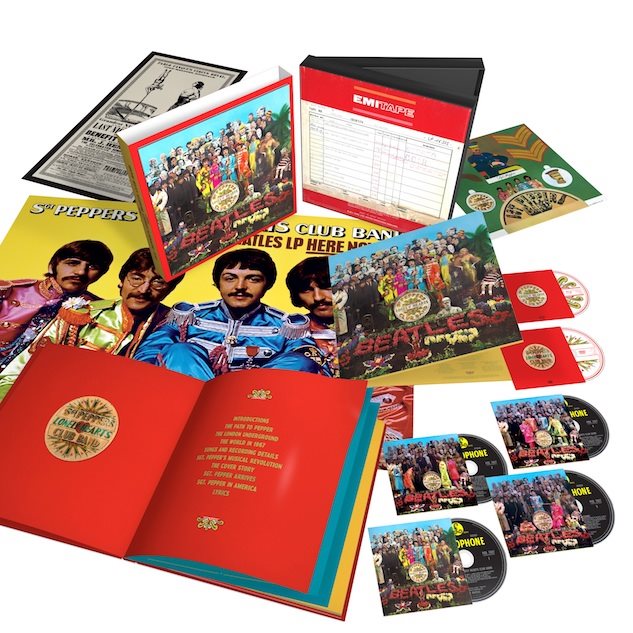 Released 50 years ago, Sgt. Pepper's remains one of the crowning achievements of the pop music world with The Beatles and producer George Martin heading toward the peak of their creative energies. If any album deserves the deluxe treatment, it's this one. You have plenty of options for purchasing this new edition, and thanks to the positively awe-inspiring work by Giles Martin and Sam Okell in remastering and remixing the album, every one is worth the expense. (Read our review of this reissue.) For the super fans, spring for the Super Deluxe Edition release which boasts the remastered album, three CDs of studio outtakes and alternate versions of the Sgt. Pepper's tracks, recreations of the inserts that came with the original 1967 LP, a hardcover book that explores the history and impact of the record along with copious notes on the sessions and a Blu-ray with promotional films and a 5.1 surround sound mix of the album.
The Beatles – The Christmas Records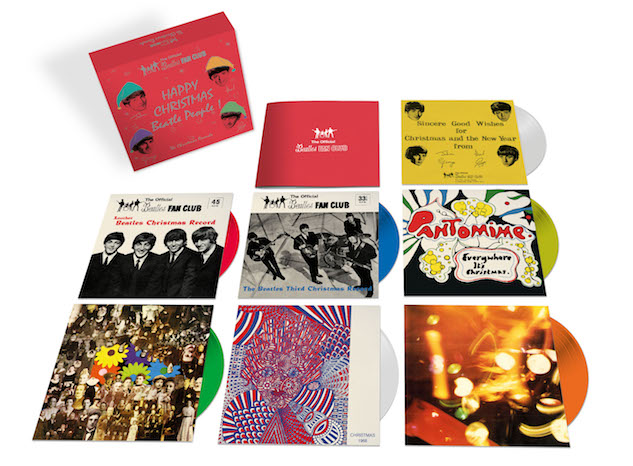 Some of the most oft-bootlegged bits of Beatles arcana are the fan club only flexidiscs that the group would record and mail out every Christmas. At long last, they are finally getting a proper reissue in a cute little boxed set that will be released on December 15th. The limited-edition set puts those discs on colored vinyl 7"s together along with a 16-page booklet that features production notes and reproductions of the National Newsletters the band would mail to its fan club members in December.
Bob Dylan – Trouble No More: The Bootleg Series Vol. 13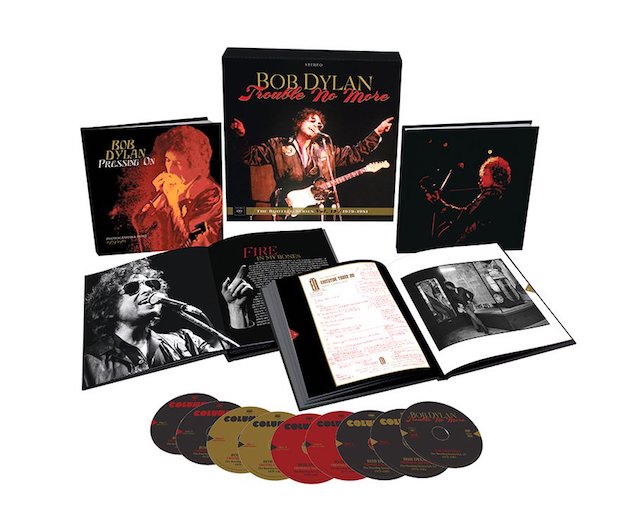 Bob Dylan's ongoing reissue series finally lands on one of his most fascinating and polarizing periods: the stretch in the late '70s/early '80s when he became born again and turned his music into a platform for proselytizing. This new set pulls together live performances from that era, when Dylan was being joined on stage by gospel-trained backup singers and a crack backing band that included, at times, Carlos Santana, Spooner Oldham and Al Kooper. For your gift-giving purposes, you can choose between a simple two-CD set of material or an impressive nine-disc version that features a wealth of unreleased material and two live shows captured in London and Toronto.
(Read our list of the 42 best Bob Dylan songs.)
Various Artists – At The Louisiana Hayride Tonight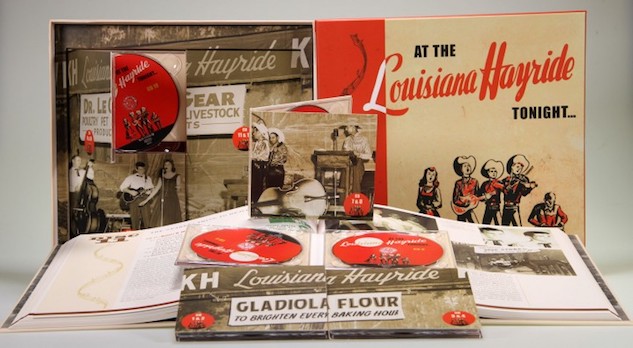 Bear Family Records has long been known for their extensive and sometimes overwhelming compendiums of rockabilly, country, blues and jazz. But this hefty set is something else entirely. Spread over 20 CDs, this collection dips into the history of Louisiana Hayride, one of the longest-running radio shows in the U.S., which launched the careers of a murderer's row of country, bluegrass and early rock talent. Though this box only skims the surface of the show's full history, you still get an extensive look at the first blushes of fame for Elvis Presley, Kitty Wells, Johnny Mathis, June Carter and Hank Williams.
Various Artists – Woody Guthrie – The Tribute Concerts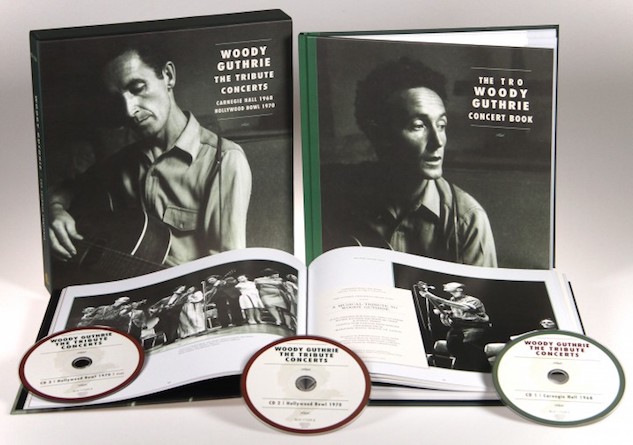 To honor the 50th anniversary of the death of Woody Guthrie (October 3, 1967), Bear Family is issuing an impressive three-CD set that brings together the complete recordings of two tribute concerts held in 1968 and 1970 to celebrate the life and work of the singer/songwriter. It's a beautiful piece of work that comes with two hardcover books: one featuring an index of the songs performed at these two shows, the other bursting with press clippings, essays and photos. Even better is the music, with Guthrie's acolytes and contemporaries like Bob Dylan, Pete Seeger, Odetta and Judy Collins giving their all to these American folk anthems.
Various Artists – Saturday Night Fever Super Deluxe Edition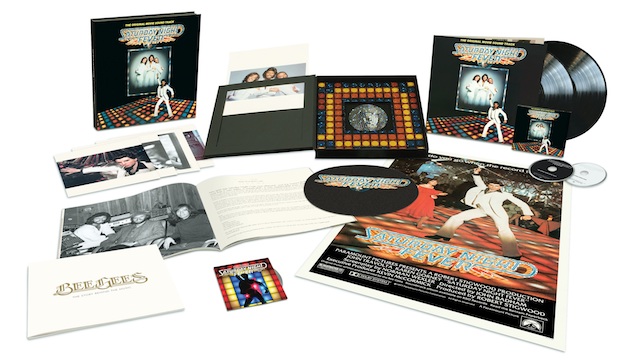 Considering the fact that there's likely a copy of the Saturday Night Fever soundtrack sitting in the dollar bin of your local record shop, the need to own a fancy reissue might not make a lot of sense. But give credit where its due to the folks at Universal Music/Capitol for pulling out all the stops with this set. The Super Deluxe Edition comes with a copy of the soundtrack on vinyl and CD, a Blu-ray of the original film and copious treats like a Saturday Night Fever turntable slip mat, a booklet with essays from Barry Gibb and director John Badham and reproduction of the original movie poster. It's enough to give a person a full-blown case of night fever.
Chris Bell – The Complete Chris Bell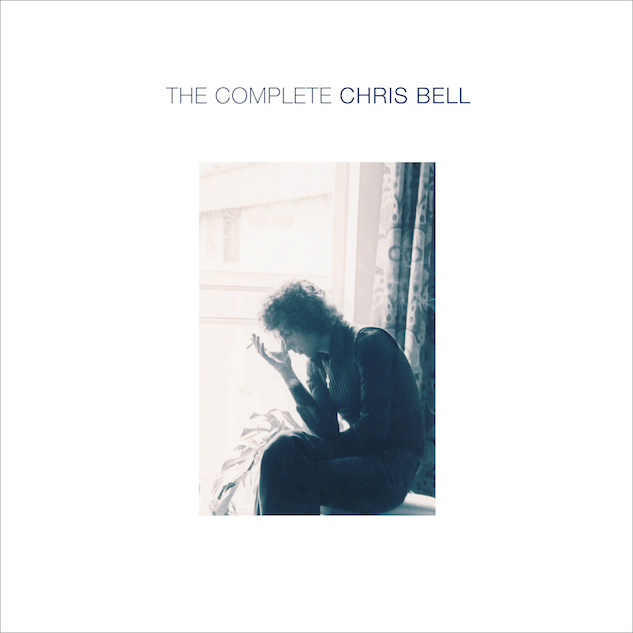 The life and musical legacy of Chris Bell, one of the founding members of Big Star, has been explored in print, in film and through a variety of archival releases over the years. This set, though, as its name should indicate, is the most all-encompassing. The six LP collection brings together all of Bell's existing pre-Big Star work as well as an expanded edition of his lone solo album I Am The Cosmos. If that weren't enticing enough, the last disc features a rare interview with Bell, recorded in London in 1975.
The Pharcyde – Bizarre Ride II The Pharcyde 25th Anniversary Edition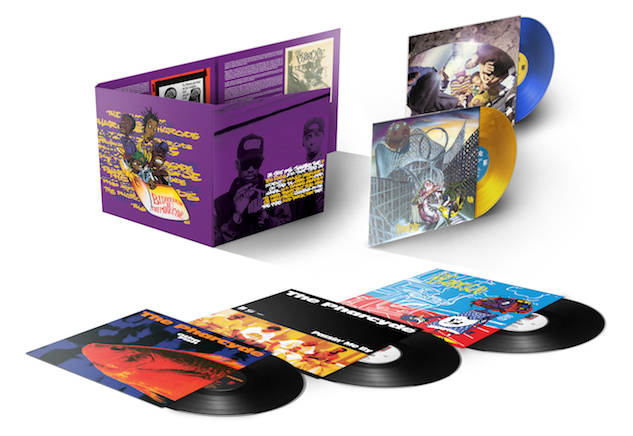 As writer Jeff Weiss puts it in the liner notes for the anniversary reissue of this hip-hop classic, the first Pharcyde album was the result of a kind of "amiable madness" that helped create such off-kilter, instantly relatable and insanely funky classics as "Othafish" and "Passin' Me By." To celebrate its 25 years on this planet, Craft Recordings is issuing a remastered edition of the LP, available in bare bones form on vinyl and cassette, a double CD version with a bonus disc of rarities or a five-disc vinyl version with the original album and recreations of the three 12" singles pulled from it.
Pharoah Sanders – Tauhid/Jewels of Thought/Deaf Dumb Blind (Summun Bukmun Umyun)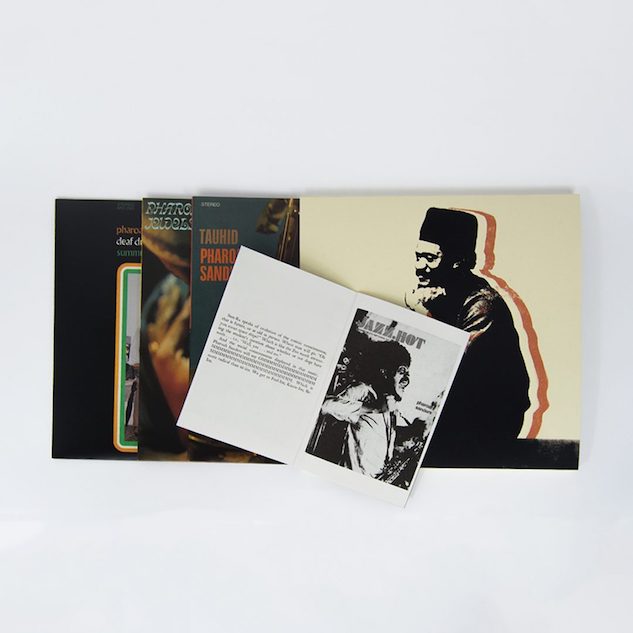 Anthology Recordings, an offshoot of Mexican Summer Records, has been bringing the fire this year, with their reissue of an album by little-known country/folk artist F.J. McMahon and Paul Major's finely curated collection of outsider artists and rare psych sides. With the re-release of these three Pharoah Sanders records, though, they've truly outdone themselves. These selections come from the tenor sax player's fertile period on Impulse! Records in the '60s when he found the spiritual possibilities in free jazz and post-bop. You can snap up each of these individually or, if you hurry, grab a limited edition box that packages them all together.
Chuck Berry – The Great Twenty-Eight Super Deluxe Edition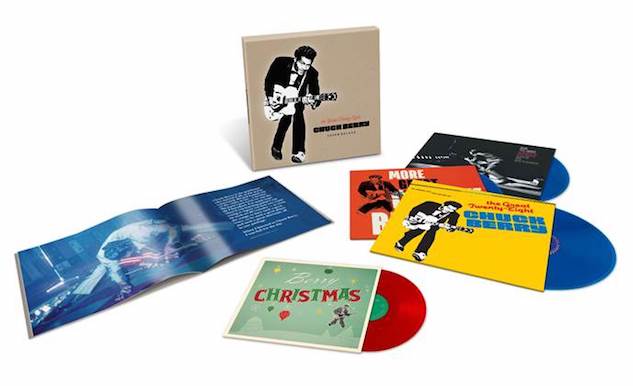 While we watch the sad passing of so many musical icons from the early days of rock 'n' roll, we have to hold firm in the truth that their art will carry on for many, many years to come. One such artist is the great R&B sensation Chuck Berry. In the wake of his death this past March comes this compendium of some of his greatest work. This multi-disc set brings together a repressing of the beloved Great Twenty-Eight double LP with a companion album of 14 more of Berry's singles and a live album recorded in Detroit in 1963. And just in time for the holidays, you'll also get a 10" record featuring four of his rollickin' festive classics like "Run Rudolph Run" and "Merry Christmas Baby."
(Hear the best Chuck Berry performances from the Paste Vault.)
Vinyl Subscriptions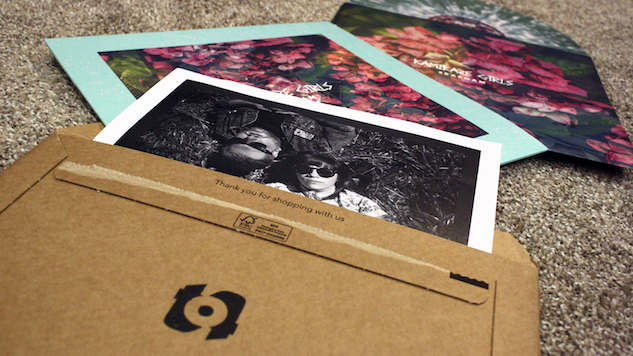 If you want to let some other folks do the heavy lifting of picking out some music for a friend or loved one, or just want to keep the gift giving going all year long, consider signing them for one of the many vinyl subscription services out there. The newest kid on the block is Table-Turned. Launched last year, the company has its users choose from a pair of genres, from which they'll send a new title or an old classic from under that musical umbrella. Right now, you can choose from Noise Rock, which will feature releases on Relapse and Southern Lord, or Americana, which will include titles from Bloodshot and Last Chance, among others. Another great option is Vinyl Me Please, which offers up a trio of subscription deals that will mail out between one or 12 records each month depending on how much you spend. The allure is their selection of LPs that includes special editions of new releases (their latest is a colored vinyl version of St. Vincent's MASSEDUCTION) and reissues (next month is Miles Davis's 1967 LP Sorcerer).
Thelonious Monk – The Complete Prestige 10-inch LP Collection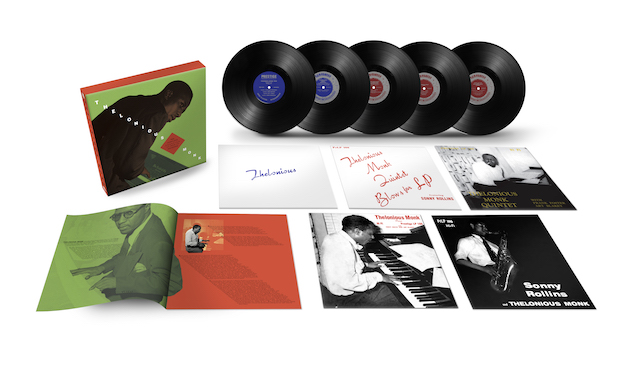 Just under the wire to celebrate the 100th anniversary of Thelonious Monk's birth comes this handsome set compiling all of the short form albums that the great pianist recorded for Prestige Records from 1952 to 1954. Containing some of the earliest versions of classic tunes like "Bemsha Swing" and "Blue Monk," these 10" records are a perfect showcase for Monk's playful sense of melody and fluid rhythms. And they sound spectacular thanks to the careful remastering job done by Joe Tarantino. A must for any serious jazz fan.
Dinah Washington – The Divine Miss Dinah Washington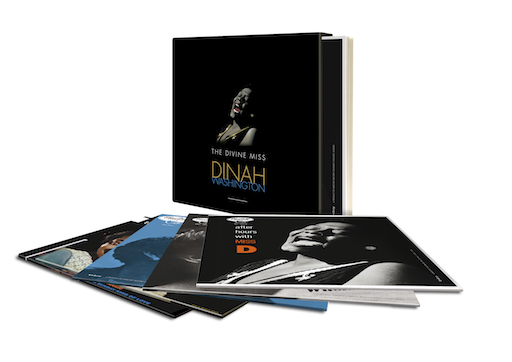 Verve Records is closing out the year with some fine boxed sets collecting albums from some of the crown jewels in their roster like Billie Holiday and Stan Getz. The humble surprise to be found in these upcoming releases is a set highlighting the vocalist Dinah Washington. One of the biggest stars of the '50s, her legacy has since been overshadowed by the work of now canonic figures like Holiday and Ella Fitzgerald. Yet, her mutable tone that encompasses the grit of blues and R&B with the sweetness of a jazz diva is unshakeable. This new set brings together five of her strongest albums with nice reproductions of the original artwork and richly mastered audio.
The Jam – 1977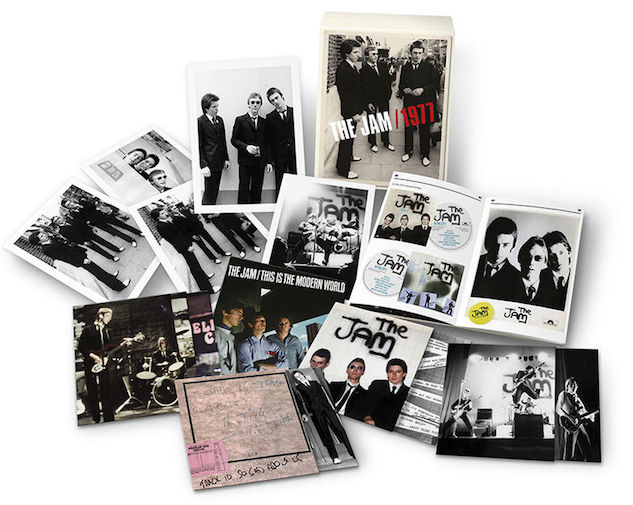 One of the earliest years of The Jam's existence was also one of the mod-punk group's busiest. In a 12 month stretch, they released two full-length albums and played as many shows as they could get away with. This five-CD set celebrates that momentous year that gave the world such indelible classics as "This Is The Modern World" and "Art School" by wrapping together their LPs along with a disc of demos, radio sessions, a live recording and a DVD featuring various TV appearances on the likes of Top of the Pops and Marc Bolan's short-lived variety show.
Hüsker Dü – Savage Young Dü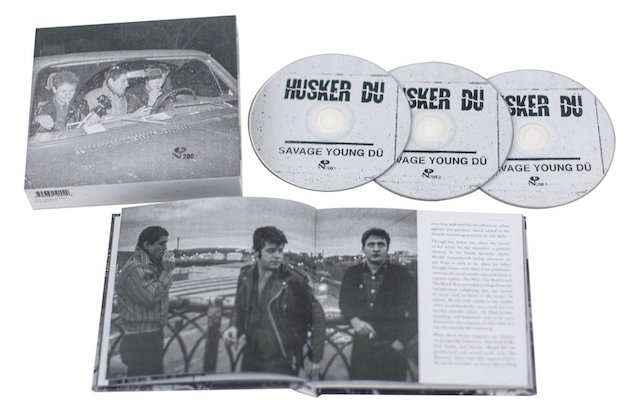 After months of teasing fans on social media, Numero Group finally unveiled their first peek into the rich archives of melodic punk trio Hüsker Dü. The three-CD set that they've put together bears all the scorched earth hallmarks of the band's early days when they were speed-addled youngsters straining to be heard. While it doesn't feature any of the official releases that came out on via SST, it does a great job of capturing the Hüskers through an array of live recordings, early singles and demo tracks that sound as heated and unrelenting as ever.
The Who – Maximum A's & B's: The Complete Singles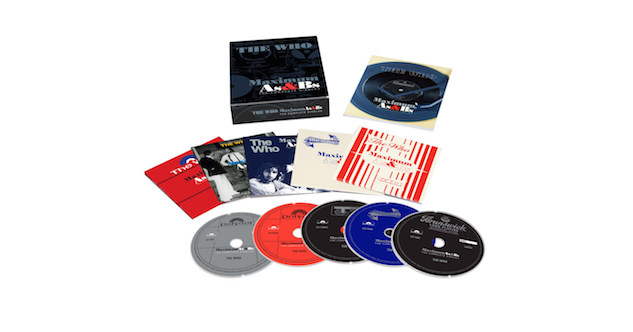 There's no better way to track the evolution of rock band that got its start in the singles-friendly world of the '60s than a set like this. Over the course of five CDs, The Who goes from a hopped-up R&B-inspired bunch of mods to conceptual wizardry to arena rock to synthesized pop. It may feel like overkill for an artist whose every last note has been released and re-released through the years, but the simplicity of just concentrating on the group's singles provides a clear-eyed look at the band's melodic strengths and Pete Townsend's songwriting prowess.
(Watch a fan fill in for The Who when Keith Moon passes out onstage in 1973.)
Johnny Cash – Unearthed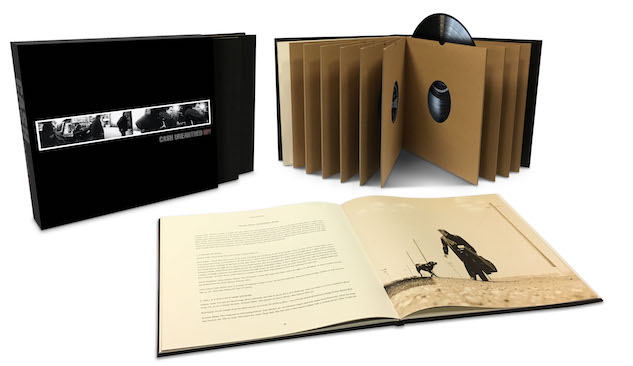 Originally released on CD in 2003, this collection of the final recordings of Johnny Cash is finally coming out on in vinyl in this lavish nine-LP set. If you've never heard it before, this brings together a wealth of outtakes and alternate versions of songs that the country legend recorded with Rick Rubin towards the end of his life with an album of gospel songs that he learned from his mother and a set of the best tracks from his celebrated American Recordings releases. A most fitting tribute to the Man In Black.
Fairport Convention – Come All Ye: The First Ten Years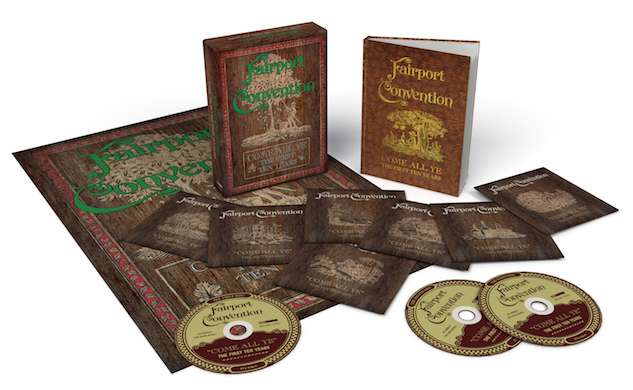 Completists may scoff at this not including every last note that this folk-rock group from England recorded during the first decade of its existence, but what is compiled on this seven-CD set is a near-perfect overview of what Fairport Convention has been doing for 50 years. The cream of the collection is previously unreleased live material and radio sessions where guitarists Simon Niccol and Richard Thompson were able to stretch out and show off their copious abilities. The box is also a testament to how sturdy the group's sound was as it survived various member changes through even its earliest incarnations.