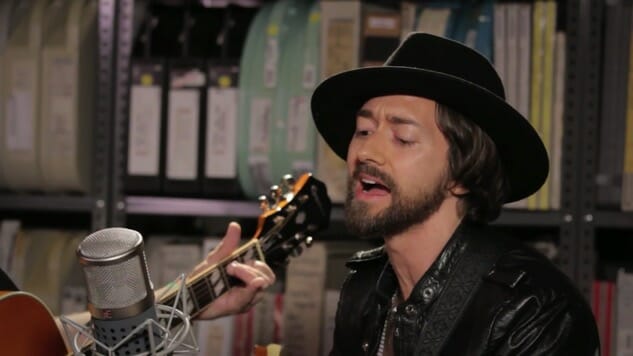 Ancient Cities dropped in on us at the Paste Studio during CMJ this year for a quick performance of "Wild" off of their debut self-titled album.
The Charlotte, North Carolina-based band was formed by Stephen Warwick, who previously gained recognition through his 2010 solo album, Talking Machine. Ancient Cities, now a four-piece, released their first album in July of last year, and they have since shared the stage with the likes of The Naked & Famous, of Montreal, and Futurebirds.
Watch Ancient Cities perform "Wild" above, and be on the lookout for their sophomore album, expected to drop in mid 2016.