Watch Angus & Julia Stone Perform Live at Paste Studio
The Australian folk-rock duo is back with another lush, moody album, Snow.
Photo: Jennifer Stenglein
Music
Video
Angus & Julia Stone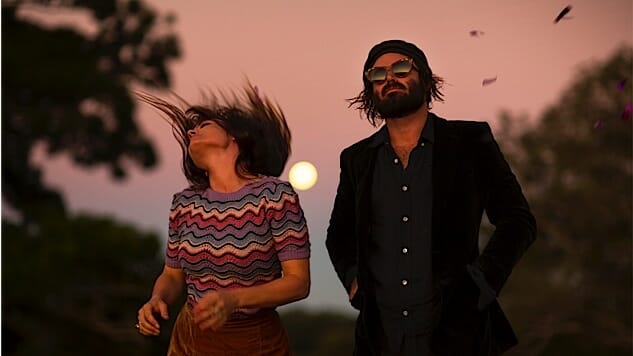 Australian sibling act Angus & Julia Stone have shot up the charts Down Under with a dreamy if melancholy take on Laurel Canyon hippie folk—yet another example of how Australia and Southern California are the Pepsi and Coke of frustratingly beautiful, talented surfer-artists. After their sophomore album, 2010's Down the Way, made them stars at home, Angus (who's older by two years) and Julia split to make solo records, only to reunite at the behest of producer Rick Rubin for 2014's Angus & Julia Stone. On their new record, Snow, the Stones have adopted a fully collaborative songwriting process for the first time in their career. "We've seen a lot of the same things but they come out of minds and hearts in different ways. We have united memories but different perceptions which makes creating together really interesting." Snow lands comfortably in the Stones' road-tested formula: warm, enveloping backdrops for chillier emotions, with new-wave guitars, synth trimmings, and sturdy pulses running through every song, somewhere between The xx and The Raveonettes. The siblings sing with each other, against each other, around each other, in a conversation that never stops. (Also, for whatever this is worth, Angus's cottage studio, Belafonté, is located in the Byron Bay hinterland.)
Watch Angus & Julia Stone perform songs from Snow at Paste.