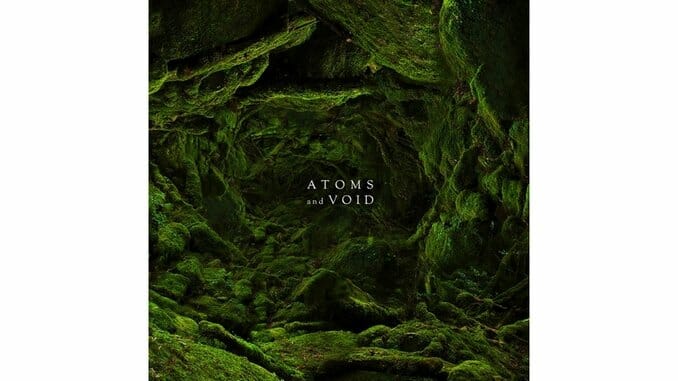 Although Atoms and Void are newcomers to the post-rock scene, their debut album And Nothing Else packs a dense wallop in terms of quality. The production/songwriting duo of Arlie Carstens and Eric Fisher was formerly known as Ghost Wars, before altering over to their current moniker.
Although Carstens and Fisher are the primary members of the outfit, other musicians are also involved in bringing the songs of Atoms and Void to life. Some of these artists include Nate Mendel (Sunny Day Real Estate, Foo Fighters, Juno, Lieutenant), Gabe Carter (Juno), Jay Clarke (Pretty Girls Make Graves, Jaguar Love), Cory Murchy (Minus the Bear), Morgan Henderson (Blood Brothers, Fleet Foxes, Cave Singers), Rosie Thomas (Sufjan Stevens), Eric Akre (Treepeople, Built To Spill, Juno), Joel Cuplin (Constant Lovers, Triumph of Lethargy), Josh Myers (The Fire Theft, Jeremy Enigk, Rosie Thomas), Drew O'Doherty (Ted Leo & the Pharmacists), Griffin Rodriguez (Icy Demons, Need New Body), Toshi Kasai (Melvins, Big Business, Lieutenant), Kory Kruckenberg (J. Tillman, The Revenant), Jenna Conrad (Avians Alight, Damien Jurado), and Lena Simon (Pollens, La Luz, Kairos). Pretty impressive, no? This special collaborative format gives the project a state-of-the-art texture, and the influence of some of these musicians has definitely rubbed off on these tracks.
Every track on this album is a testament to the talent and passion of the collective of Atoms and Void. Though this may not be passive easy listening for everyone, this would be a great place for newcomers to ambient and post-rock music to start their journey. Many of the songs feature vocal parts, such as the peaceful yet dark "Virginia Long Exhale." These vocals definitely make this album more accessible than albums by artists such as Tortoise and the early work of Godspeed You, Black Emperor! In addition, lovers of classical music and progressive rock will find plenty to rejoice about on this record.
Despite all these promises of the record being manageable for the inexperienced ambient listener, And Nothing Else is still challenging and manages to break new ground. Every track, even the 58-second "Lowercase Blues," feels like it has a place on the record. And Nothing Else is linear in progression and a work that should be played as a whole, separating it from the current single-based album format that seems to have taken over the record industry in this digital age. And Nothing Else. is an absolute triumph of a record. Underground enough to please connoisseurs while accessible enough to satisfy novices, this is what making high-quality pieces of music should be all about.
And Nothing Else drops on Friday. Preorders are available here. In the meantime, check out the premiere of Atoms and Void's "Feathers from a Bird" below.