Exclusive: Hear the Latest Episode of Ben Arthur's SongWriter Podcast, Featuring Rick Moody and Xenia Rubinos
Forthcoming SongWriter Season One episodes will premiere at NoiseTrade a week early
Photo by Bernie DeChant
Music
News
Ben Arthur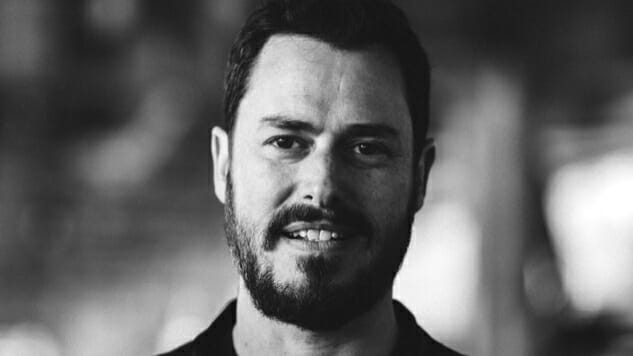 Singer-songwriter Ben Arthur continues to explore the interconnectivity between music and literature in his acclaimed SongWriter podcast, which debuted in June. The show's 12-episode first season has featured Roxane Gay, Joyce Carol Oates and Susan Orlean, among other authors, as well as musicians including Ted Leo, Tommy Siegel of Jukebox the Ghost, Emily Hope Price and Arthur himself. Now's the time to get excited about what Arthur has in store for the rest of SongWriter's debut season, as forthcoming episodes will debut at Paste, premiering on the NoiseTrade platform a week ahead of their official release.
Paste's partnership with Arthur and his show begins today, Sept. 2, with SongWriter's seventh episode, in which bestselling The Ice Storm author Rick Moody shares an excerpt from his novel Hotels of North America—singer Xenia Rubinos, meanwhile, responds to Moody's work with a song titled "Three Stars," interpreting the twists and turns of the narrative through music. ANTI- Records artist Rubinos said of responding to Moody's story in a statement, "The form was the first thing I thought of … It was a good excuse to experiment with movement and writing." Recorded live at WNYC's Greene Space, the episode also features artist Michael Arthur offering his "answers" to Moody and Rubinos' work with spontaneous drawings, as seen in footage from the event.
Episodes of SongWriter still to come this season feature novelist Jonathan Lethem, poet and author Patricia Lockwood, and The Lumineers bassist Byron Isaacs, among others. You'll be able to stream and/or download new episodes a week early via Paste and NoiseTrade for the remainder of Season One—find the full slate of forthcoming episodes here.
Listen to episode seven of SongWriter exclusively via NoiseTrade here, and keep an eye on Paste's feeds to make sure you don't miss the early debuts of Season One's remaining episodes. "Rick Moody + Xenia Rubinos" premieres across digital podcast platforms tomorrow, Tuesday, Sept. 3.