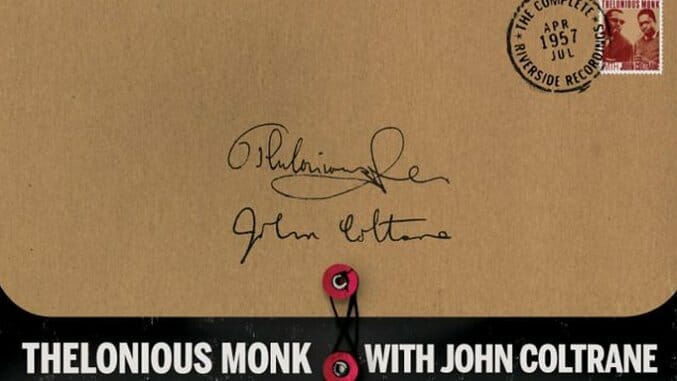 Independence Day is around the corner and every barbecue needs some good tunes blasting through the stereo. Here are five albums that are worth considering for some holiday spins—from Outlaw Country to Northwest jangle-pop—that received the highest album review ratings from June 2017.
5. Steve Earle & The Dukes, So You Wannabe an Outlaw
Rating: 8.9
Somewhere in the swagger stagger opening chorus of the cautionary title track of Steve Earle's return to the majors, the multi-Grammy winner half bellows/half brays, "You can never go home…" over and over again. With a beat that shuffles and buckles, this lurching kind of honky tonk purveyed by Billy Joe Shaver and celebrated by Waylon Jennings lit the fuse of raw stripped down rock/country roadhouse music that ignited the Outlaw movement. Fiddles reel, steel guitars puddle and electric guitars resonate with the kind of bottom that'd make Beyoncé envious. It also reprises Earle's own twangy opening salvo Guitar Town. The difference—beyond time and the lack of desperation—is the worn places have grown strong, and the commentary is more about the posturing that attempts to pass for insurrection. And so more than a reclamation, So You Wannabe An Outlaw suggests the miles traveled imbue a more fluid application of his roots attack and tattered romanticism. —Holly Gleason
Read the full review here.
4. The Parson Red Heads, Blurred Harmony
Rating: 8.9
The Parson Red Heads have a storied, nearly mythical reputation in their adopted hometown of Portland, Oregon, as scholars of the back-porch jangle-pop sometimes referred to as Americana. That kind of renown can be distracting, but despite it, or perhaps because of it, the Red Heads have produced a series of excellent, expansive records thanks to close-knit woodshedding and constant gigging. Their new long-player Blurred Harmony—engineered and produced entirely by guitarist Sam Fowles—augments their down-home charms into something more nebulous, philosophical and more cerebral than any of their previous releases. In fact, the resultant exposition of smart, lucid songwriting and willingness to take skewed stances on established modes of sound is refreshingly blurry, and a fantastic soundtrack to the psychoses of your summery, sunny days. —Ryan J. Prado
Read the full review here.
3. Jason Isbell & the 400 Unit, The Nashville Sound
Rating: 9.1
Jason Isbell's new record The Nashville Sound, his first with the 400 Unit since 2011's Here We Rest, is triumphant in its topical resonance, but draws influence from the timelessness of lyrical curiosity. Whether delivering heart-wrenching lines on the crumbling of the American Dream, or the crumbling of a relationship, each is given an equal shake, and that makes his songs unreasonably powerful. Through matter-of-fact lyrical acuity, Isbell peels back layers of cultural abstraction to reveal the grit of the human experience on The Nashville Sound, and renders it much more inclusive than the title's regional attribution might make it seem. In fact, it's the sound of America, pulling up its sleeves, confronting its bullshit, raging at its flickering beacon. Isbell, maybe better than anyone else on the planet, can tap into the polarizing societal veins of the country's manias, and transform them into anthems for—hopefully—much better days ahead. —Ryan J. Prado
Read the full review here.
2. Benjamin Booker, Witness
Rating: 9.1
For the most part, guitarist, singer and songwriter Benjamin Booker leaves behind the punk-inspired blues rock of his first LP. Sequels to the snarling "Have You Seen My Son" and the quick-hitting "Violent Shiver" can be found bookending the sophomore Witness on the opening "Right On You" and less-than-two-minute closing "All Was Well." But for the most part, Booker trades the yelping for melodic musings, offering a soulful, fearless record that castigates racial and social injustices today. The highpoint of Witness, however, is its title track, in which Booker collaborates with gospel legend Mavis Staples (even dropping the f-bomb in front of her, which is actually a pretty punk-rock move). Each narrative verse returns to the pre-chorus, quote obviously about Trayvon Martin. Booker switches back from his rasping half-rapping to his singing voice and describes, "See we thought that we saw that he had a gun/Thought that it looked like he started to run." Each time, the maternal Staples interjects, "Am I gonna be a witness?" That line especially serves as a rallying point for the whole album. It's rhetorical, but also pragmatic—a reminder that our greatest chances for success happen when we have are when we grow and change together. —Hilary Saunders
Read the full review here.
1. Thelonious Monk & John Coltrane, The Complete 1957 Riverside Recordings
Rating: 9.3
With the multiple takes, short versions and long, edited retakes and stereo releases, it can be difficult for fans who aren't already jazz experts to consume all this rich media collected on Thelonious Monk & John Coltrane's three-LP set, The Complete 1957 Riverside Recordings. Luckily, the song-by-song liner notes penned by original producer, the late Orrin Keepnews, help contextualize the entire set. Additionally, the set's gorgeous organization—from the crisp black, white, and red LP sleeves and essay booklet to the classified information-like accordion packaging—helps guide listeners and collectors through the annals of jazz history. Ultimately, newer fans trying to understand the great jazz musicians might want to stick with the concise collection of Thelonious Monk with John Coltrane. But connoisseurs of the genre who want to light a candle (or two) for the legends, close their eyes, and let the sounds whisk them back to a sweaty Lower Manhattan club in 1957 should absolutely invest in this collection. —Hilary Saunders
Read the full review here.