Listen to Billy Joel Perform "Back in the U.S.S.R." in Russia in 1987
Photo by Joe Sia, Courtesy of Wolfgang's Vault
Music
Features
Billy Joel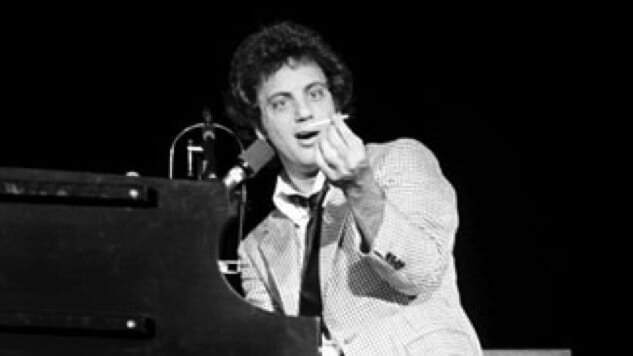 Did you know that Paste owns the world's largest collection of live music recordings? It's true! And what's even crazier, it's all free—hundreds of thousands of exclusive songs, concerts and videos that you can listen to and watch right here at Paste.com, from Louis Armstrong to The Who to U2 to Wilco. Every day, we'll dig through the archive to find the coolest recording we have from that date in history. Search and enjoy!
Today from the vault, we revisit the fateful string of concerts from Billy Joel's residency in Russia, this cut from his last night on Aug. 2, 1987. Billy Joel had been a long-standing, distinctly Western hitmaker—one that the Russian government considered a safe bet to invite over as one of the first artists to perform in the U.S.S.R. since the explicit banning of rock music during the Cold War. Needless to say, anticipation was almost impossibly high.
Joel's cover here of The Beatles' "Back in the U.S.S.R" from the Lenin Sports and Concert Complex in Leningrad, comes a handful of days after his very public onstage breakdown. On his second performance of the tour, in Moscow, the videographers documenting the event would bring the house lights up in the front row to capture their faces, causing his already-anxious audience to nervously freeze. Outraged, he screamed in between his lyrics, "stop lighting the audience!" When they didn't, he proceeded to trash the stage mid-song, flipping his piano and breaking mic stands.
Joel composed himself and performed the remainder of the shows with a jubilance that was expected of the musical ambassador. Here, Joel's "Back in the U.S.S.R." finds him finishing the show on a high mark, hammering vigorously at the piano, his voice ragged (having toured for nearly 11 months straight, whose wouldn't be?) as he bids the crowd farewell with, "don't take any shit from anybody."
You'll also find some other Joel gems when you dig around in the Paste Vault. Check him out wearing a younger man's clothes, cigarette hanging from his lip, regaling a crowd in New Jersey with his then-new single, "New York State of Mind," in 1976. For those who roll their eyes at the fact he's sold out Madison Square Garden more than 40 times, it's worth watching to see the man in his prime, through those loyal fans' eyes.
Compare and contrast that with Tony Bennett's rendition at the 2002 Newport Jazz Festival. Whereas Joel's initial debut above feels off-the-cuff, interrupted by ab-libs and lousy with freewheeling solos, Bennett's tightly-paced, hotel-lobby cool jazz arrangement makes the song feel elegant and standardized.