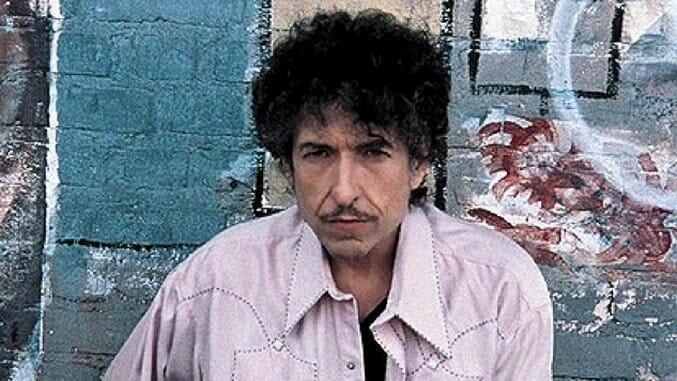 The winner of the 2016 Nobel Prize in Literature will be announced in Stockholm in early October. The London betting houses have Haruki Murakami (5/1), Ngugi Wa Thiong'o (7/1) and Philip Roth (8/1) as the favorites—the only contenders with single-digit odds. Bob Dylan is listed at 50/1, behind such authors as Joyce Carol Oates and Amos Oz, but even with the likes of Thomas Pynchon and Milan Kundera and ahead of Tom Stoppard, Cormac McCarthy and Salman Rushdie. Dylan has had better odds in the past and may be slipping.
I'll leave it to observers who know more about the Swedish Academy's internal politics to handle the question, "Will Dylan win?" I'd rather address another question: "Should Dylan win?"
If the question is framed as, "Should Bob Dylan win a Nobel Prize as a poet?" the answer is definitely no. While Dylan's writing is often enjoyable to read on the page, it lacks the precision, economy and, above all, the self-sufficiency of such recent Nobel Prize-winning poets as Seamus Heaney, Derek Walcott, Tomas Transtromer and Wis?awa Szymborska.
But it's as unfair to judge Dylan's verse as poetry as it is to judge Gabriel Garcia Marquez's prose as history. The vast majority of Dylan's writing—and all of his best work—was written not as poetry to be read on the page but as lyrics to be heard in the context of musical accompaniment. If the question is reframed as "Should Bob Dylan win a Nobel Prize as a song lyricist?" the answer is less obvious.
Before you can answer that question, you have to first answer the question, "Is it possible for any song lyricist to deserve the Nobel Prize in Literature?" Can a form of writing that can't stand alone on the page, whose impact relies in large part on a separate art form (music, in this case) deserve a literary prize? You could ask the same question about film and television writers: Can writing that depends so obviously on the help of acting and photography compete in the same literary arena as poets and novelists?
Well, the Swedish Academy has set a precedent that opens a door for song lyricists and screenwriters. The Nobel Prize in Literature has been awarded to 11 different playwrights, including Harold Pinter, Wole Soyinka, Samuel Beckett, Eugene O'Neill and George Bernard Shaw. While it's often enjoyable to read plays on the page, they don't make their full impact until they are performed by actors before a live audience or a camera.
If Pinter can be honored for dialogue that makes its biggest impact only when performed live by actors, why can't Dylan be honored for lyrics that fulfill their potential only when performed live by singers and musicians? Why can't Woody Allen or Charlie Kaufman be honored for analogous work? If the Swedish Academy is going to consider playwrights for the Nobel Prize, consistency demands that the judges treat song lyricists and screenwriters the same way. All three categories of writers are engaged in the same process of wrestling words into the best possible order to maximize an oral performance.
OK, if you're going to give a Nobel Prize to a songwriter, does Dylan deserve to get the first one? Who are the other living contenders with a substantial body of work? Chuck Berry, Randy Newman, Stephen Sondheim, Caetano Veloso, Joni Mitchell, John Prine and Bruce Springsteen come to mind, but none can eclipse Dylan. Leonard Cohen and Patti Smith are overrated; Smokey Robinson, Kris Kristofferson, Mel Melle and Pete Townsend did not sustain their early promise. No, you have to acknowledge Dylan as the cream of this crop.
But is that enough to snag the medal? Is Dylan's verse for the microphone as powerful as Heaney's verse for the page or Pinter's dialogue for the stage? It depends on how much emphasis you put on consistency. Dylan has written a whole lot of songs, and a good number of them, frankly, aren't very good, far worse, for example, than anything the fastidious Heaney ever allowed into print.
I would argue that it doesn't matter how much bad writing you produce; it only matters how much great writing you create. If it's necessary to take artistic risks to achieve truly original work, perhaps the distance between one's most embarrassing failures and one's greatest triumphs is a measure of how much was really at risk. I would further argue that while Dylan has had lower lows than Heaney, he has also had higher highs. Is there anything in Heaney's Selected Poems (a book I've read and admired) as thrilling as most of Dylan's Live 1966? And isn't the voltage of the thrill the ultimate gauge of the artistic experience?
Dylan's versatility is proven by the many kinds of lyric writing that he's mastered: the surrealist epic ("Desolation Row"), the religious hymn ("I Shall Be Released"), the country love song ("I Threw It All Away"), the historical narrative ("The Lonesome Death of Hattie Carroll"), the minimalist lyric ("One Too Many Mornings"), the down-and-out blues ("Cold Irons Bound"), the political protest ("Masters of War"), the autobiographical fantasia ("Tangled Up in Blue"), the elegy ("Roll on John") and much more.
The Nobel Prize has often been given to writers who transformed their literary genre so thoroughly that their influence on other writers is almost as important as the original work. William Faulkner and Gabriel Garcia Marquez won for transforming the novel (though James Joyce was snubbed), and T.S. Eliot for transforming poetry (though Allen Ginsberg was snubbed). But it's hard to think of a writer who has revolutionized a genre as completely as Dylan has the song lyric.
For all these reasons, I'd say, yes, Bob Dylan deserves the Nobel Prize in Literature. I suspect he'll never get it, but I hope the injustice of that decision will force the Swedish Academy, literary critics and readers everywhere to confront the fact that songwriting and screenwriting are literary pursuits as valid as any other.