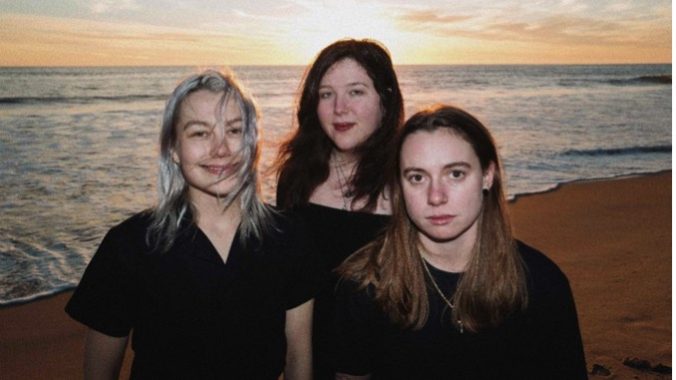 Anyone arriving in Austin for SXSW today around 3pm—or just coming into town to visit their cool aunt who lives here—was met at baggage claim by a surprise concert from Phoebe Bridgers, Julien Baker and Lucy Dacus. The trio of singer/songwriters who join forces as boygenius have their first full album on the way at the end of the month, and they wasted no time performing after arriving in Texas's capital today.
The short set was dominated by tracks off the upcoming LP, The Record, such as "Emily I'm Sorry," "True Blue" and "Not Strong Enough," but they also played "Me & My Dog" from their first EP. Bridgers got giddy when a buzzer indicated that luggage had arrived and hurriedly started a song to preserve the airport ambiance.
After their final song, they were off to their next destination, as were roughly 100 bemused passengers, who got their stay in Austin off to an unexpectedly great start. Here are a few photos we snapped from the surprise performance.