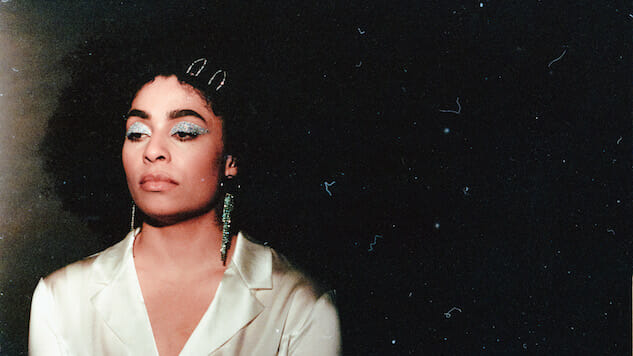 Daily Dose is your daily source for the song you absolutely, positively need to hear every day. Curated by the Paste Music Team.
With only two EPs and a handful of singles to her name, neo-soul breakout Celeste has already received enough acclaim to make heads spin. Hailed as the "real soul-baring deal" by critics, it's no wonder the artist's newest single "Coco Blood" is a plush, euphoric delight.
"Coco Blood" is all ritzy pianos, plucks of high-pitched strings and shimmering jazz percussion. Celeste opens the track warmly and lingers there before the center won't hold—and soon the chorus charges in, and her emphatic vocals begin to cry out and command: "Are you warm enough?" It's compelling, it's hypnotic, and its luster still lingers as the strings and trumpets fade to black.
With the song's title referencing her British-Jamaican heritage, "Coco Blood" is a warm coming-of-age song.
"The main lyric 'are you warm enough' is about an inner conversation with yourself," Celeste said in a statement. "It's asking yourself the question, 'are you strong enough, are you good enough, are you determined enough to achieve and acquire all the things that you wish for and desire."
The single artwork itself is also a thing to behold. A patchwork of images of Celeste in ornate natural black hairstyles, the photos were shot by Akinola Davies (aka Crackstevens), collaged and creative-directed by Celeste, and designed by graphic designer Bryan Rivera.
Celeste released her second EP and label debut Lately this March via True Panther/EQT.
You can listen to the new single and check out its artwork below.
Coco Blood Artwork: