Charles Bradley's Posthumous "Lonely As You Are" Presents the Unknown as an Old Friend
Photo by Giles Clement
Music
News
Charles Bradley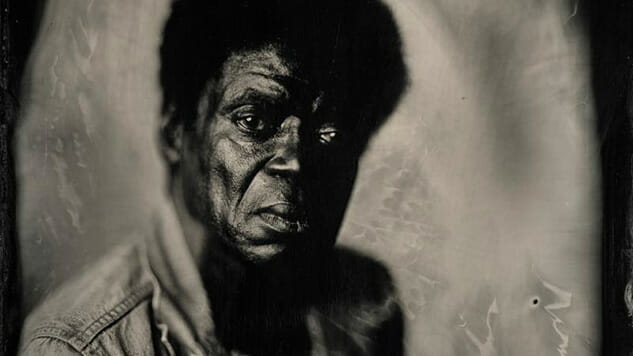 In the midst of intensive and crippling chemotherapy to battle late-stage stomach cancer, Charles Bradley entered his home recording studio in Queens, N.Y. During what would become his final session, Bradley extemporaneously wrote the track "Lonely As You Are."
Bradley's former co-manager and executive producer Morton Lorge said of the gifts and legacy that Bradley left behind:
Charles knew "Lonely as You Are" could comfort people and help them find a way to deal with their own loneliness. He was always looking for ways to make people feel better, even when he was confronting his own pain and suffering. He asked that "Lonely" be played at his funeral; he wanted to share it with the world.
Another track from the session titled "Lucifer" will be released in May. In these final recordings, Bradley was backed by Seth Avett and Mike Marsh from the Avett Brothers, along with co-producers James Levy and Paul Defiglia.
To give your emotional inhibitions a fighting chance, we'll disclose that the song ends with the line, "I love you. And this is Charles Bradley. I hope this one day gets out to the world."
Listen to "Lonely As You Are" below. Also included is Bradley's remarkable 2015 visit to Daytrotter.