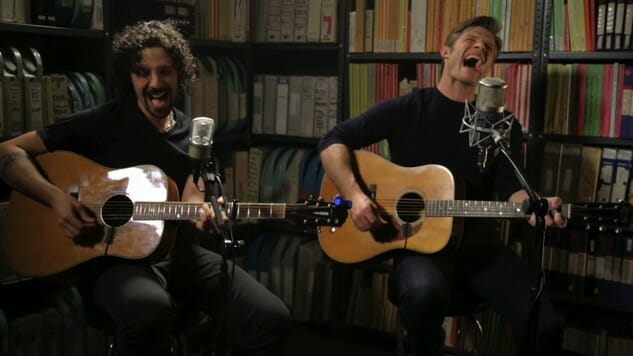 Crooning singer-songwriter Chris Carmack recently stopped by the Paste Studio to play us a few songs off of his 2015 Pieces of You EP.
Also an actor, you may recognize Carmack from your angsty days of watching The O.C., where he played Luke, Marissa's controlling boyfriend. Currently he's in the ABC drama Nashville as Will Lexington, conveniently playing a singer-songwriter. And now, he's ready to break out and pursue his equal passion: music.
The 35-year old released Pieces of You in December with the label Unbridled and Blue. While not technically a country singer, he admits there is a lot of country influence.
Check out the videos below to hear "Being Alone" above, as well as "Pieces of You" and "Always Mine" in the Paste Studio.