Listen to Clairo's New Song "Sofia," the Final Single from Her Debut Album Immunity
Images via Hart Leshkina, Fader Label
Music
News
Clairo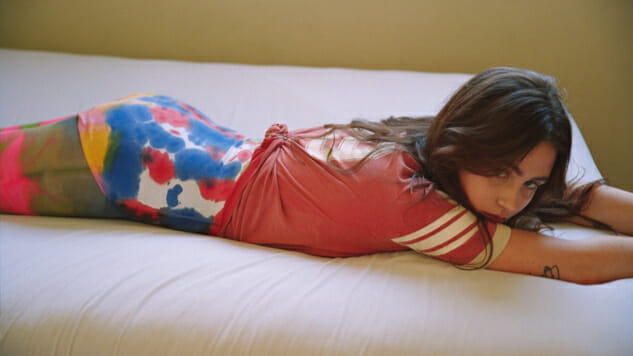 Clairo (aka Claire Cottrill) is getting ready to release her debut album Immunity next week. We've already heard two excellent singles from the ascendant pop star, "Bags" and "Closer To You." Today, we're hearing our third and final taste of the record before its release.
"Sofia" has hints of The Strokes and Sleigh Bells in its production, with heavily processed guitars and crunchy drums supplied by Danielle Haim. The real marvel of the track is in its synthesized atmosphere, though; co-producer Rostam Batmanglij's glossy flourishes are all over the track, peppering "Sofia" with arpeggiated synths and vocoder melodies that recall Daft Punk's lovelorn slow-burns.
And while you can sense that emotion in the instrumentation of "Sofia," it's Clairo's vocal performance that really sells it. With tears held back, she sings of queer love and societal strains, imbuing lovely lines like "I just want to say / How I love you with your hair down" with the same bittersweet disquiet she gives "Sofia, know that you and I / Shouldn't feel like a crime." During the song's climax, Clairo repeats those last lines as additional harmonies, and textures emerge and overwhelm the singer with lilting vocal runs and tremendous feeling. "Sofia" sounds like feeling lost and knowing there's only one person you want to find you.
Immunity is out Aug. 2 via Fader Label. Listen to "Sofia" below and check out Clairo's recent live collaboration with Snail Mail here.