Watch Dolores O'Riordan Address the Powerful Meaning Behind "Zombie" in 1994
From the Cranberries' performance at Woodstock '94.
Getty Images
Music
Features
Dolores O'Riordan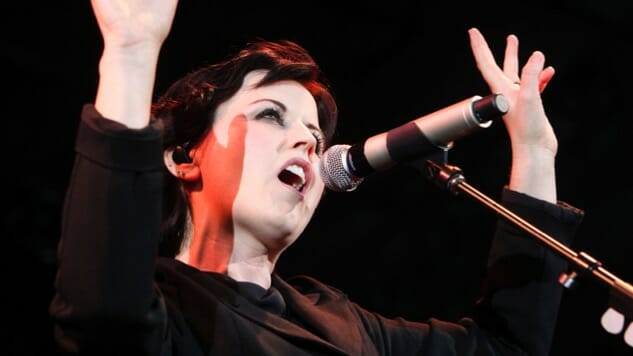 Dolores O'Riordan's untimely passing at the age of 46 on Monday has us reflecting on her legacy as one of the most iconic frontwomen of the 1990s. In an era of fiercely bold women in rock, her approach was far more subtle, but her voice no less powerful.
In August 1994, at the height of their fame, the Cranberries visited Saugerties, N.Y. for the Woodstock '94 festival. Dressed in a long, elegant black dress that contrasted with her bleach blonde buzz cut, O'Riordan led her band through several hits including "Dreams" and "Zombie." The performance came just prior to the release of the band's second LP No Need To Argue, which featured "Zombie," a fearless protest song written in response to the 1993 Warrington bomb attacks by the IRA.
At Woodstock '94, O'Riordan — and the unmissable cross around her neck — addressed the controversy head-on. "This song is our cry against man's inhumanity to man, inhumanity to child," she said. "And war, babies dying, and Belfast, and Bosnia, and Rwanda."
See rare footage of this performance below and click here to watch the band perform early shoegaze pop hit "Dreams."