Here Are the Top 10 Highest-Earning Musicians of the Decade
Photo by Kevin Mazur/Getty
Music
News
Dr Dre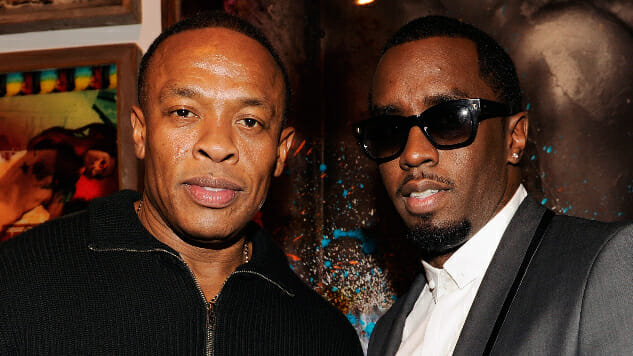 Forbes has released its list the 10 highest-earning artists of the last decade in music and while the majority of the household names making the list will come as no surprise, the number one spot might.
Cashing in at $950 million in earnings, the decade's top spot goes to Dr. Dre, though the crown is more a testament to his business acumen than his artistic contributions. Through the decade, Dre only had one full release under his name in 2015 with Compton and hasn't been on tour since the brief Home & Home concerts in 2010. However, Dre's biggest achievement of the decade came with the sale of Beats—a company in which he had a 20% share—to Apple in 2014 for a whopping $3 billion. It appears he's been riding that high ever since.
Other artists like Taylor Swift, Beyoncé and Lady Gaga made the list through more conventional means—consistent album releases and an aggressive touring schedule to grow their income. Swift holds the role of the industry's highest-paid woman, and her growth through the last decade has shown that title to be well-earned. With five albums over the last 10 years and another five world tours to boast, the artist has been an unstoppable force in pop music.
Legacy artists like Elton John, Paul McCartney and U2 also made spots on the list through consistent touring, filling massive arenas across the globe.
Forbes' list below ranks up the industry's leading artists by their impressive earnings over the last ten years:
10. Lady Gaga – $500 million
9. Katy Perry – $530 million
8. Paul McCartney – $535 million
7. JAY-Z – $560 million
6. Elton John – $565 million
5. Diddy – $605 million
4. U2 – $675 million
3. Beyoncé – $685 million
2. Taylor Swift – $825 million
1. Dr. Dre – $950 million