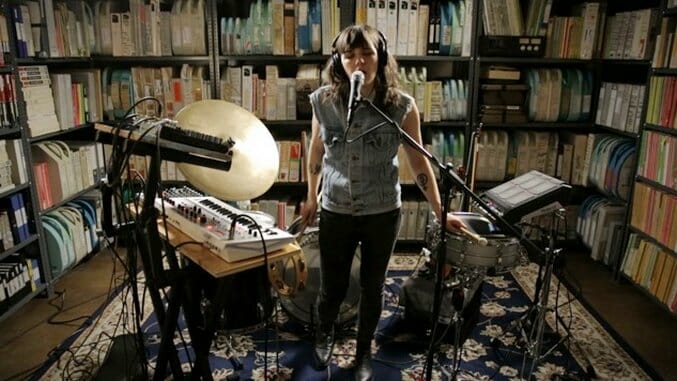 Multi-instrumentalist Emily Wells gave us quite a performance in the Paste Studio.
The 34-year-old Texas native draws influences from multiple genres, classic to hip hop, and being a classically-trained musician has given her a lot to work with in finding her signature sound. There aren't many people out there who could play a concerto one minute and switch over to something that sounds more Lykke Li than Vivaldi the next.
She just released her latest album, titled Promise.
Watch Wells' performance of "Light Is Drainin'" and "Antidote" above, as well as "Don't Use Me Up" below.