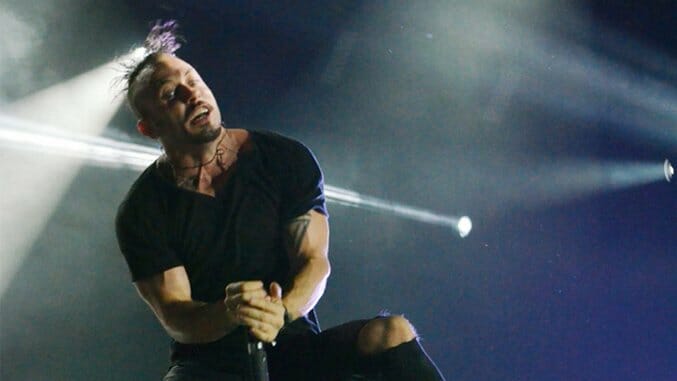 With the average American tourist rarely daring to travel much further than say, Berlin, much of the European continent gets missed in the scramble for French pastries and proper British tea times. This, however, is a shame, since places like Poland, Croatia, Serbia, and Hungary are truly hidden gems. Need a reason to cross the boarder into the unknown? We've complied six music festivals to get you started. Sure big events aren't like travel oxygen—you don't need them to justify your summer adventures. But with avant-garde acts, electro pop pioneers, and Rihanna all flocking to the region, you'd be crazy not to get in on the action.
1. Hideout Festival
Location: Zrce, Croatia
Dates: June 26-30
Notable acts: Jamie xx, Skepta, Gorgon City
If you like piña coladas, you're either the star of a Jimmy Buffet song or at a show on the beach. Hideout Festival invites concertgoers to catch the island vibes and down a tropical drink (if that's your bag) while listening to some of the best the electronic world has to offer. Hit up numerous pool parties during the day and dance until dawn. Because no one ever remembers the nights they went to bed early.
2. Exit Festival
Location: Novi Sad, Serbia
Dates: July 14-16
Notable acts: Bastille, Ellie Goulding, Wiz Khalifa
It doesn't matter if you're a mod, rocker, or mocker, chances are you'll find something to like at Serbia's Exit Festival. There's a reason it's been repeatedly named "Europe's Best Festival." First of all, the event is held in the Petrovaradin Fortress—so your surroundings are Epic with a capital E. Secondly, late sets mean no early mornings are needed to catch the action (unless of course you're in the mood for a cup of coffee and watch the sunrise after David Guetta's headlining set). Start planning the best three days of your summer now.
3. OFF Festival
Location: Katowice, Poland
Dates: August 5-7
Notable acts: The Kills, Lush, ANOHNI
Yes, LCD Soundsystem is rad. No, he is not performing here; you can go elsewhere in Europe for that. Here, however, you'll get cool Polish bands you haven't heard of yet (in previous years out Kamp! Rebeka, and Coldair have been standouts who have graced the OFF stages), and international acts looking to take a risk. (This year that would be ANOHNI performing her groundbreaking new album in full and the always-compelling Jenny Hval.) Add in a fairytale location, Katowice's fairytale Dolina Trzech Stawow (translation: Valley of Three Ponds), and you've got a festival custom made for anyone with a taste for road less taken.
4. Soundwave Croatia
Location: Garden Tisno, Croatia
Dates: August 4-8
Notable acts: Jazzanova, Pharoahe Monch, LTJ Bukem
With Soundwave, Croatia officially challenges Ibiza for the party capital crown. Careful, you might have to train for five days of action, spearheaded by some of the best trip-hop, trance, acid house, and alt-dance music names around. Slap on some face paint and take in the beach vibes. Things are about to get real.
5. Sziget
Location: Budapest, Hungary
Dates: August 10-17
Notable acts: Rihanna, The Last Shadow Puppets, M83
Sziget has been likened to an adult Disneyland. It's not difficult to see why. There's a taste for nearly every taste. With an island to explore and a week to do it in, you're likely to have a few adventures. There's music, lots of it obviously. (Chemical Brothers, Editors, CHVRCHES, and more; the list is long and commanding.) But there are also other offerings. Fancy an all night party; dip in a Hungarian bath, or early morning exercise class? Sziget's got you covered.
6. Festiwal Nowamuzyka
Location: Katowice, Poland
Dates: August 18-21
Notable acts: Battles, Kamasi Washington, Fat Freddy's Drop
Stick around after OFF, things are just heading up by the time Festiwal Nowamuzyka rolls around. Staged in an abandoned coalmine, the small scale/big-hearted event (now in its 11th year) takes a grab bag approach to programming, jazz, nu-jazz, electronics, and dance, and comes up with a winner every single time.