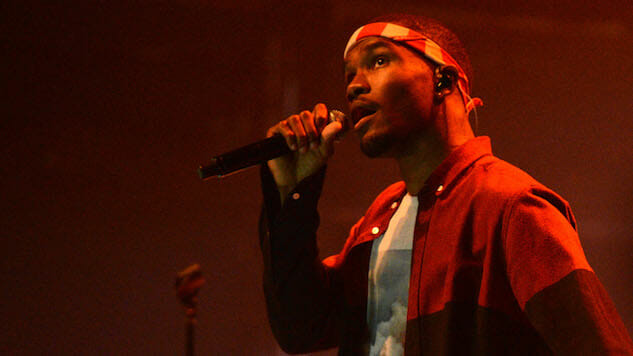 Back in 2012, Frank Ocean set a goal for himself, tweeting, "5 albums before 30." Thanks to the Internet, his fans won't let him forget. Ocean seemingly failed to hold himself accountable for meeting his target—he celebrated his 30th birthday last month, but we've only gotten four albums: his debut mixtape Nostalgia, Ultra, Channel Orange, video album Endless and Blonde. Little did we know, Ocean appears to be holding out on us. He posted a brief message on his Tumblr, saying:
WELL I MADE THE ALBUM BEFORE 30. I JUST AINT PUT THAT BITCH OUT!" -QUOTES FROM AN INTERVIEW I HAVEN'T GIVEN HAHA
We probably shouldn't be surprised, considering Ocean has released a handful of singles via his blonded RADIO program on Beats 1, including a solo version of "Biking," "Chanel," "Lens," "RAF" and most recently, "Provider." He definitely likes to move to the beat of his own drum, taking his sweet time to release a follow-up to Channel Orange and then handing us a double whammy in 2016, so it's only a matter of time before he dishes out this unreleased album. Until then, we'll be eagerly waiting.