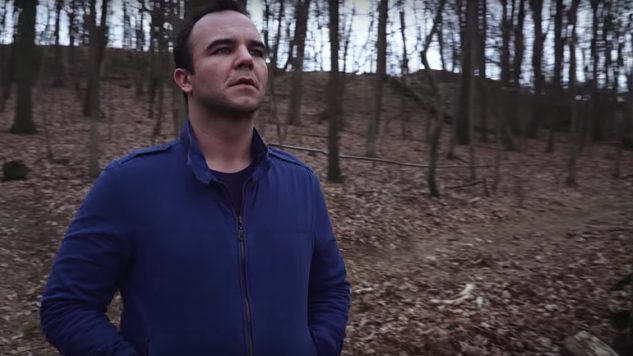 Future Islands started off February with the announcement of their forthcoming album The Far Field and the release of the new song "Ran," which they performed on Fallon later that month. Now they're starting off March by giving fans a music video to accompany the single.
Director Albert Birney takes the song's title and … runs with it. Going with a fairly literal take on the tune, the video has Future Islands frontman Samuel T. Herring running in various settings, from suburban streets to the middle of the woods, interspersed with cuts of the band playing along. The emotion and physicality that Herring throws into his performance is nothing new to the singer, although it's impressive that he can produce the same kind of passion during a video shoot that he does on stage while actually performing his songs.
The Far Field is out April 7 via 4AD—find more details on the album here. Check out the video for "Ran" above and then go ahead and listen to this Paste Cloud audio of Future Islands' 2011 Daytrotter session.