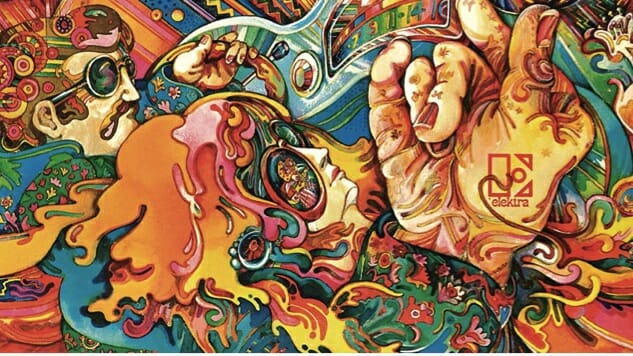 I wasn't alive in 1966, so I can only imagine what it must have been like for a music fan—or better yet, a budding musician—as the energy of garage-rock pioneers like The Troggs, The Monks, and ? and the Mysterians started taking over the airwaves. Popular music had been dominated by the commercial juggernaut of the Brill Building sound, pairing professional songwriters with company singers and musicians. Suddenly, groups of friends were forming bands, amateurs with a love of rock 'n' roll, some raw talent and a basement or garage to plug into, and their music was somehow finding its way to the radio.
Inspired by the original British Invasion, young musicians in places like Tacoma, Wash. (The Sonics); Austin, Texas (The 13th Floor Elevators); Los Angeles (The Standells, The Electric Prunes); and Boston (The Remains) found regional success before ascending to varying degrees of national recognition. But even when they "made it," they clung to the looseness and vigor that the phrase "garage rock" brings to mind. The psychedelic movement pulled bands away from those structurally simplistic beginnings of guitar/bass/drums/vocals, but as you'll see from the dates of the albums below, there have been almost as many "garage-rock revivals" as there have been young dreamers with a guitar and way too much exuberance.
As short lived as that first wave of garage rock was in the mid-1960s (it didn't even have a name until critics in the 1970s got nostalgic), few genres have branched into more great music (punk, psychedelia, post-punk, power pop, etc.) or had the staying power of garage rock. The editors and writers at Paste have voted for our favorite garage-rock albums since , defining it with our individual votes ("If you think it's garage rock, then cast your ballot accordingly"). And while there are plenty of albums from the 1960s making the list, every decade since is represented, including one LP released just last year. As always, we limited the results to two albums per band in order to spread the love.
If you're a young musician starting to explore your instrument, you could do worse than drink from this particular well of inspiration.
Here are the 50 Best Garage Rock Albums of All Time: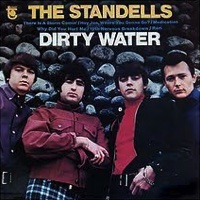 50. The Standells: Dirty Water (1966)
Music scenes were still very much regional when The Standells released "Dirty Water," a 1965 single about Boston. Funny enough, the band was from Los Angeles, and none of the musicians had ever been to the Hub when the song came out. A classic of the form with an instantly recognizable guitar riff, "Dirty Water" is easily the best-known song on the band's 1966 album by the same name. Even so, "Rari" deserves a nod for its organ vamp and airy backing vocals, while "Pride & Devotion" channels the Byrds channeling Bob Dylan. —Eric R. Danton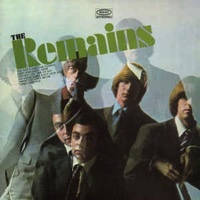 49. The Remains: The Remains (1966)
Good as Mick and Keith were at reimagining rhythm & blues as hard rock on The Rolling Stones' 1964 debut, they didn't hold a candle to what The Remains would deliver two years later. Had these Boston bad boys stuck it out beyond their 1966 debut, we might today be calling them the World's Greatest Rock 'n' Roll Band. As it is, The Remains most certainly are America's greatest lost band, with '60s New England regional classics like "Why Do I Cry" and "Diddy Wah Diddy" from slipping into obscurity. Of course, any modern-day White Stripes fan who's heard the original Nuggets psych-rock compilation should be familiar with The Remains' gritty classic "Don't Look Back." But The Remains weren't just another one-car garage band. The songs here range from radical remakes of hits by Petula Clark (a seething "Heart") and Charlie Rich (a "Lonely Weekend" that conjures both The Box Tops' ragged soul and the Stones' satanic sneer) to such balls-to-the-wall rockers as "You Got a Hard Time Coming" and the Kinks-like "Once Before." At times, The Remains—guitarist Barry Tashian, bassist Vern Miller, keyboardist Bill Briggs and drummers Chip Damiani or N.D. Smart II—performed with a raw power that could make even The Stooges seem docile by comparison. Lead singer Tashian's spirited rap during the break of "Don't Look Back," comes off like Detroit testifier Mitch Ryder backed by the dirty-ass guitar riffs of Entertainment-era Gang of Four (and this more than a decade before the punk invasion). Even The Remains' mellowest songs, such as the gorgeous "Thank You," burned with an edgy intensity that wouldn't show up in pop music for another year, when The Velvet Underground released its first album. —Mark Kemp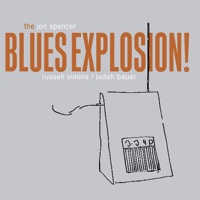 48. Jon Spencer Blues Explosion: Orange (1994)
Context counts for the Jon Spencer Blues Explosion's fourth album: even at peak grunge, these tunes stood apart for their greasy, leering abandon, flavored by punk, blues and rockabilly. Spencer, Judah Bauer and Russell Simins swaggered through Orange with startling self-assurance, skinned-knee guitars tangling with overdriven harmonica, theremin for some reason and yowling vocals, held together with taut, spare drumming. They're the guys who crash your party, dance with everyone's dates and slip out just before the cops come to shut down what everyone agrees was a legendary time. —Eric R. Danton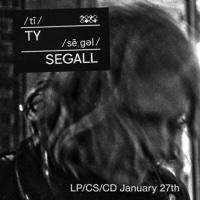 47. Ty Segall: Ty Segall (2017)
The prolific California shredder offers no overarching concepts, themes or consistent styles on his 2017 self-titled album. Instead, the nine songs distill his many talents into his most concise album in years. Opener "Break a Guitar" is a ripping statement of purpose, the kind of bombs-away rock 'n' roll fans can always depend on Segall to unleash, regardless of which genre he's tinkering with. The album's secret weapon comes in the not-so-subtle touch of ordained punk saint Steve Albini, whose crisp, low-end touch forces the crushers to flatten and the gentler songs to ring bell clear. While Albini allows the crunching tenacity of "The Only One" and combustible licks of "Freedom" to truly pummel, it's the openhearted lead single "Orange Color Queen" that really steals the show. Ty Segall provides a neatly packaged summary for why the singer is a modern rock 'n' roll treasure. —Reed Strength
46. Those Darlins: Screws Get Loose (2011)
Whether you thought they were a quirky-obnoxious novelty act or a gang of infinitely charming, boots-are-made-for-rockin' Americana party girls, forget your initial impression of Those Darlins. For a few years, the band became the spirit of rock 'n' roll incarnate—a slightly older, wiser, modern-day Southern-garage version of The Runaways. "Why should the boys have all the fun?" their mere presence seems to shout. "We will out-drink, out-party and out-rock all of you!" Screws Get Loose was a major creative breakthrough for the Murfreesboro, Tenn.-based Darlins. The opening title track, an alternately desperate/shrugging ode to holding it together on the road, is an instant garage/power-pop classic that would make everyone from Iggy Pop to the Apples in Stereo to King Tuff proud. With its unforgettable melody, chiming strums, erratic detuned anti-guitar solo and a bell part that channels the hypnotic piano lick from The Stooges' "Gimme Danger," "Screws Get Loose" was a perfect statement of purpose, kicking off an album that redefines what Nikki Kvarnes, Kelley Anderson and Jessi Zazu, who died from cancer in 2017, were capable of. —Steve LaBate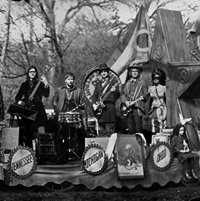 45. The Raconteurs: Consolers of the Lonely (2008)
Although Jack White had previously played the part of both the coy adolescent and the Southern-gentleman-on-the-skids, the lead White Stripe's work with the Raconteurs is perhaps most akin to late musical puberty. Given the former Jack Gillis's preoccupation with stage character, it doesn't seem far-fetched to hear the Raconteurs as an acknowledgment that White needed a new creative persona to deal with the tingly arena-rock feelings he'd been having. With a machine-gun groove, parts of the opening title track on Consolers of the Lonely, sound like the "love gun's loaded" bridge to Spinal Tap's "Big Bottom." And while one can easily imagine smoke machines spurting during many of the album's 13 other tracks, there is no irony in the mix. Just fun. After all, it's Jack White and the dudes: indie-pop charmer Brendan Benson and the Greenhornes' Jack Lawrence and Patrick Keeler. Sometimes, White and Benson play off each other in pleasingly predictable ways. On "You Don't Understand Me," they pull a Lennon/McCartney: White digs into a typical put-down ballad before they alight into a rich, obvious Benson chorus, eventually combining to echo one another. There's also the spitfire joy of "Salute Your Solution" and plenty that sounds like it could've been on a Stripes disc, like the Stonesy refrain of "Hold Up." The negative space White carved between the Stripes' peppermint swirls remains such a strong gravitational force that it all but carries the record. The Raconteurs make big, joyous songs with all the trappings of delicious summer jams. —Jesse Jarnow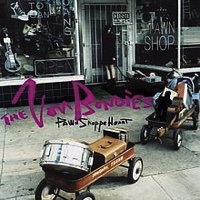 44. The Von Bondies: Pawn Shoppe Heart (2004)
"No you really haven't lived life yet / If you ain't got no regrets" lead singer Jason Stollsteimer wails on the opening track of Pawn Shoppe Heart, and while the band called it quits in 2011, there's one regret that still follows them to this day: the Von Bondies' first album was produced by the White Stripes' Jack White…who later assaulted Stollsteimer at a Detroit club. As White's star was already on the rise, the publicity from this altercation turned the Von Bondies into a frequent footnote in White Stripes features. Pawn Shoppe Heart, their first album without White's touch, proved that there was much more to the Detroit scrappers than hospital visits. Sporting a slicker production than many of their contemporaries, The Von Bondies melded their garage-rock roots with poppy boy-girl vocal switches, propulsive plucking from guitarist Marcie Bolen and Stollsteimer's deceptively wide vocal range, which lapses into a Glenn Danzig impression at just the right moments (like the entirety of "Been Swank"). At a time when most garage acts were looking toward the genre's origins, the Von Bondies cast a wider net over rock and blues; songs like "C'mon C'mon" swing just as hard today as they did in 2004. —Steve Fox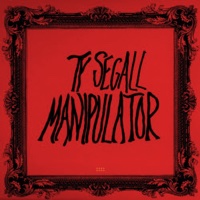 43. Ty Segall: Manipulator (2014)
With Manipulator, the oft-frenetic visionary Ty Segall slows his cadence to a coherent, deliberate pace. He trades chaotic cacophony for clarity. And instruments actually ring out with precision, which, for Ty…is kinda weird. The shift may be a polarizing phenom for longtime fans who fell in love with his motor-oil-soaked backwash-pop. To be clear, that backwash splashed down gloriously. But it sounded, at times, like a glorious accident. Manipulator sounds intentional—and for a dude who is used to burying his soul in a murky ocean of fuzz and reverb, that takes serious balls. "Who's Producing You?" rides on sharp snares and twisty, wet guitar noodles. Its melody sticks, but not as committed as the viscous vibes in "The Faker." "Faker" gallops on a tumbling beat, directly to the action. Ty's vocals lack the visceral, animalistic snarl past releases showcase. Instead, he takes on a sleepy indifference. With Manipulator, Ty takes a chance and tidies up the raucous bedlam. He didn't lose his edge; he just squired a little antiseptic along the jagged ridges. —Beca Grimm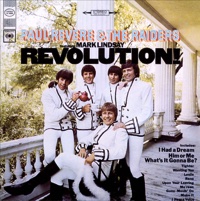 42. Paul Revere and the Raiders: Revolution! (1967)
These Northwest natives were experienced hitmakers by the time they released Revolution! The album was the band's seventh, and session musicians who played on it included Glen Campbell, Ry Cooder and Van Dyke Parks. So these tunes were more refined than the music many of the band's contemporaries were making, but there's a definite garage tone in the guitar licks and harmony vocals on "Him or Me (What's It Gonna Be?)," one of the album's two top-40 singles (the other, "I Had a Dream," bears the unmistakable influence of co-writer Isaac Hayes). With more sophisticated songs and more expansive musical arrangements, Revolution! offered a glimpse of how garage rock could mature—not that it needed to. —Eric R. Danton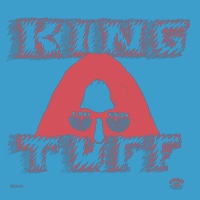 41. King Tuff: Was Dead (2008)
Though it'll turn 10 years old this year, Was Dead is ageless. The debut release by Kyle Thomas's project King Tuff sounds like it could have been recorded any time in the past 50 years, so long as you take out a few modern sound effects. It is psychedelic enough to have fit easily in 1968 but polished enough to live freely in the aughts and beyond, marinating forever in modern garage rock folklore. Start with "Animal" for Thomas's raspy vocals encapsulated in relatable, simple lyrics or perhaps try the breakout hit, "Sun Medallion," for a hazy, distorted thought-provoking dive. The album is relatively short and over before you want it to be, so don't be afraid to listen twice. —Annie Black
Watch Paste's 2015 interview with King Tuff: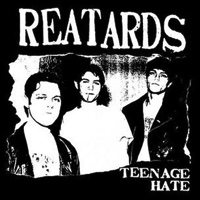 40. The Reatards: Teenage Hate (1998)
Music was almost a cudgel for Jay Reatard (born James Lee Lindsey Jr.), and the Reatards' debut LP was like a blackjack upside the head: Reatard shrieked out lyrics over muddy guitars, the drums were barely audible in the background and the whole thing sounded like he recorded it with a broken boombox from the bottom of a well. More than most of the albums on this list, Teenage Hate is about catharsis, and these songs have a frenetic urgency about them, as if Reatard had no choice but to fully purge himself. He had 12 years to live. —Eric R. Danton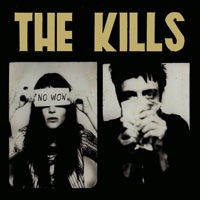 39. The Kills: No Wow (2005)
This is the album where British duo The Kills became lethal. Alison Mosshart and Jamie Hince deemphasized the silly nicknames ("VV" and "Hotel," respectively) they went by on their debut, and focused instead on menacing songs packed full of tightly coiled guitar riffs, minimalist electronic beats and a paralyzing tension that teeters between sex and violence. "Your Love Is a Deserter" is taut and hypnotic, while the rumbles of guitar circling Mosshart's vocals on the title track hint at the turbulence that erupts into full view on "I Hate the Way You Love," a masterpiece of garage-rock savagery. —Eric R. Danton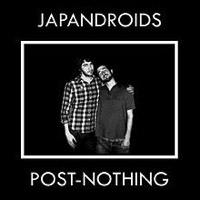 38. Japandroids: Post-Nothing (2009)
Japandroids duo Brian King (guitar) and David Prowse (drums) wrote and recorded their debut Post-Nothing with no touring experience and no real expectations that anyone outside of Vancouver would ever hear it. They'd met in college in Victoria, British Columbia, and neither of them had played in a band before. Prowse didn't even learn to play drums until his third year at university. They connected over a passion for music, and after graduating they reconvened in Vancouver with the intention of starting a band, initially planning to bring on a third member to sing so they could focus on jamming as hard as possible on their respective instruments. But experience isn't everything, and Post-Nothing is an album defined by raw energy. The lyrics are spare and carefree, centering primarily around girls and drinking but doing so within the context of larger issues like big dreams, warding off old age through rock 'n' roll and the struggle to break free of the suffocating clutches of one's hometown. "I don't want to worry about dying, King sings on "Young Hearts Spark Fire," "I just want to worry about those sunshine girls." —Ryan Bort
Listen to Japandroids' 2009 Daytrotter session: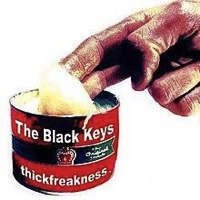 37. The Black Keys: Thickfreakness (2003)
The Keys' second album throws its first punch right away, with Auerbach's guitar revving up like a coal furnace and erupting into the title song. "Thickfreakness" remains one of their best songs, a prowling blues with a face-melting rock bridge (especially in concert). It also encompassed the general direction at this point: sticking with faithful (and volcanic) blues covers (Richard Berry's "Have Love Will Travel," Junior Kimbrough's "Everywhere I Go") and leaning to classic rock ("Thickfreakness," "Hard Row"). At this point, though, the Keys were happy to be riff monsters, with Auerbach tearing off one after the other on lonely-boy tales like "No Trust," "Hurt Like Mine" and "If You See Me," all with the prodigious boogie that set these guys apart from the start. Patrick Carney's drumming leaps a mile from The Big Come Up, adding a harder-rock dimension to songs like "Set You Free." The album was recorded in a single 14-hour session in Carney's basement, and there's no room for extravagance or decor. —Matthew Oshinsky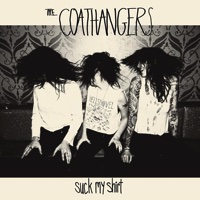 36. Coathangers: Suck My Shirt (2014)
The Coathangers kick off their fourth album of elemental punk and garage rock with "Follow Me," a burst of slashing guitar and brutal, stomping drums. It manages to convey both the relentless energy of primitive punk rock and an endlessly listenable charm. Formed before they ever learned their instruments, the band that made a splash with "Nestle in My Boobies" pushed the jokiness out of their music, but without losing that attitude. Guitarist Julia Kugel (Crook Kid Coathanger), bassist Meredith Franco (Minnie Coathanger), drummer Stephanie Luke (Rusty Coathanger) and departed keyboardist Candice Jones (Bebe Coathanger) might have started off as the jesters of second-generation riot grrrls, but The Coathangers grew more expansive in sound and scope, experimenting with tempos and singalong melodies. The attitude on "Shut Up" summarizes the album's lyrical focus. Hinging on the band's unassailably independent streak, the songs issue fierce, self-assured cut downs to a series of fakes, losers, abusers, wimps, chumps and those who find themselves aimlessly in the band's way. —Eric Swedlund
Watch The Coathangers perform live at the Paste Studio: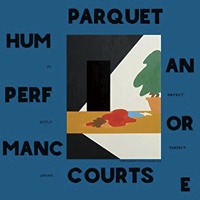 35. Parquet Courts: Human Performance (2016)
Parquet Courts have shown little interest in straight lines. On their 2016 LP, they fold disparate impulses into 14 songs (including one digital-only track) that are impressively balanced among hooks, smarts and sharp edges. There's some of each on opener "Dust," a hypnotic tune piling catchy unison guitars and droning keyboards over a propulsive rhythm that feels like it need never stop. "Outside" is as simple a song as Parquet Courts have written musically, yet singer Andrew Savage crams a lifetime's worth of existential uncertainty into a minute and 46 seconds, and makes you want to hear it again. But for all their obvious musical ability, the band's real skill here is blending so many unexpected elements into a coherent whole that is at once adventurous and accessible, even if—or maybe because—you have to hustle a little to keep up. —Eric R. Danton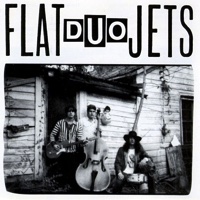 34. Flat Duo Jets: Flat Duo Jets (1990)
Dex Romweber has never really gotten his due, and not for lack of effort: the singer and guitarist is still grinding it out after 35 years. Flat Duo Jets' debut LP, a lo-fi marvel released seven years after Romweber and drummer Crow began tearing up stages in North Carolina and the southeast, proved revelatory to Jack White for chaotic guitar rave-ups tinged with surf and rockabilly influences, Romweber's lugubrious crooning and the way the band put a modern twist on a vintage sensibility. Flat Duo Jets was reissued in 2017 as Wild Wild Love, a deluxe version that includes the original album, outtakes and the band's 1985 demo EP In Stereo. —Eric R. Danton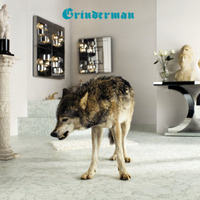 33. Grinderman: Grinderman 2 (2010)
On Grinderman's eponymous 2007 debut, Nick Cave howled, "I don't need you to set me free." Three years later, Grinderman 2 finds the godfather of macabre rock 'n' roll having a hell of a time. The ragged nine-track album rages with songs that build from taut guitar jams to full-blown tantrums. Cave touches on religion and consumerism with his signature smirk, but he seems more focused on primal concerns. Guitars squeal and writhe, bass lines slither through the mud and Cave coos about "hanging around your kitchenette" so he can "get a pot to cook you in." Lead single "Heathen Child" (about a girl who "don't care about Buddha / She is the Buddha") boasts guitars that blare like police sirens, but the album's M.O. is summed up by the title of its shortest whirlwind: "Evil." It feels good to be this bad. —Justin Jacobs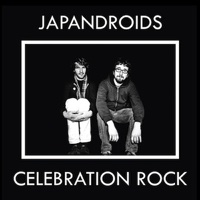 32. Japandroids: Celebration Rock (2012)
Japandroids' eight-track, zero-percent-fat Celebration Rock is bookended by the triumphant sounds of fireworks, but the real explosions lie in the chemistry of duo Brian King and David Prowse, filling out the record with just guitar, drums and vocals. Celebration Rock exists as a testament that chant-along, simple rock songs still have a place in the greater discussion of music, and you'd be hard pressed to argue otherwise after hearing "The Nights of Wine and Roses" and "The House that Heaven Built." Like on their debut Post-Nothing, Japandroids remain relentless from the get-go, infusing their pulsating anthems with epic sing-alongs as they shout out choruses that "yell like hell to the heavens." —Tyler Kane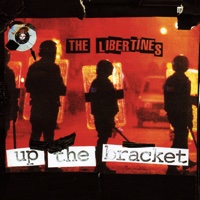 31. Libertines: Up the Bracket (2002)
As the baffling boyband/poptart craze was finally fading into oblivion, this filth-ridden, substance-addled masterpiece of a rock record was projectile-vomited onto the U.K. charts by brilliant but reckless London band The Libertines. Following in the footsteps of their classic-punk heroes (The Clash's Mick Jones produced the record), the Libertines preferred their sound raw and their subject matter wounded and depraved. Sadly prophetic, the band's name was derived from the Marquis de Sade's Lusts of the Libertines. But before Pete Doherty's infamous binges derailed what might've been one of the greatest bands of the modern era, he and co-frontman/songwriting partner Carl Barat (along with drummer Gary Powell and bassist John Hassall) cut this simultaneously apathetic and adrenaline-jacked speedball. On "Vertigo," Time for Heroes" and "What a Waster," The Libertines cut their spitting three-cord punk grit with greasy rockabilly and UK psych, leading the inevitable British response to the Strokes-led rock revival coming out of the U.S. —Steve LaBate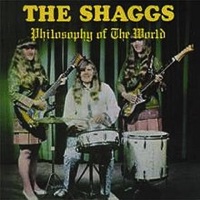 30. The Shaggs: Philosophy of the World (1969)
When Helen, Betty, and Dorothy Wiggin, three sisters from New Hampshire, decided to form a band, it was clear that none of them could really play an instrument. At its best, their 1969 debut, Philosophy of the World is a ramshackle cult classic made up of disjointed yet charming garage-pop sounds; at its worst, some have found it almost unlistenable. Regardless of how you interpret their music, the Shaggs have endured in pop culture, from a "Gilmore Girls" reference to an unofficial stage musical to the admiration of Kurt Cobain and Frank Zappa, who were both reportedly fans. It's for these reasons that while the Shaggs may not have been very good, they were certainly great. —Loren DiBlasi
29. King Khan and the Shrines: The Supreme Genius of King Khan and the Shrines (2008)
It's difficult to pinpoint the undeniable charm of The Supreme Genius of King Khan and the Shrines. The hour-long album, a compendium of 16 highlights from King Khan and the Shrines' discography, is full of upbeat garage-rock jams, from the groovy "Sweet Touch" to the swinging "Outta Harms Way." Toronto-born Arish Khan, a confident, swaggering frontman, belts out each song like a bar-band hero working overtime. He's at his best when he's confidently driving the Shrines, a large crew supplemented by horn players and a cheerleader(!),as they run through the triumphant '60s-era soul of "Live Fast Die Strong" and devise lowdown themes like "Destroyer" and "I Wanna Be a Girl." On The Supreme Genius of…, King Khan seems to enjoy playing a rock 'n' roll cad. —Mosi Reeves
Listen to King Khan & BBQ Show's 2012 Daytrotter session: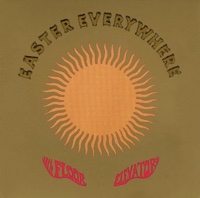 28. The 13th Floor Elevators: Easter Everywhere (1967)
The second Elevators album straddles the (not particularly wide) gap between garage and psych rock even more than the first one, starting with the epic statement "Slip Inside This House." This eight-minute masterpiece of droning guitars, ominous lyrics and hyperactive electric jug should be the soundtrack to whatever kind of ancient mystery religion Roky Erickson hoped to kickstart in Texas. (Also worth jamming: Oneida's tremendous double-time cover from 2001.) There's also a woozy cover of Dylan's "It's All Over Now, Baby Blue" that sounds like it could be on the first Velvet Underground record. Easter Everywhere isn't as raw or prickly as The Psychedelic Sounds, but it's a weirder, more expansive record that shows one direction garage rock would head in as it lurched into the late '60s. —Garrett Martin
Watch Roky Erickson perform live in San Francisco in 2009: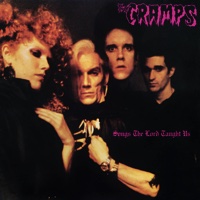 27. The Cramps: Songs the Lord Taught Us (1980)
A gleefully raw, thoroughly campy collection, the Cramps' first LP showcased blaring guitars and Lux Interior's unhinged vocals on songs steeped in the twin influences of rockabilly and garish B-movie horror imagery: "TV Set," "I Was a Teenage Werewolf," "Sunglasses After Dark" and "I'm Cramped" were weird, funny and loud, just like the band as a whole. Speaking of weird: Big Star's Alex Chilton produced this album, which still seems incongruous nearly 40 years later. —Eric R. Danton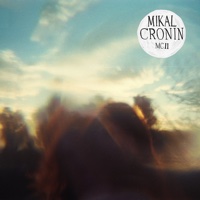 26. Mikal Cronin: MCII (2013)
Mikal Cronin is a creature of his environment—sunny, foggy, fickle, evocative. His sophomore release, MCII, is a nuanced collage of quintessentially "California" pop songs—or, at the very least, how the rest of the country perceives such songs to look and feel. He wears many hats over the course of the 10 tracks here. On "Peace of Mind," we meet an acoustic campfire strummer with the same sort of wet-behind-the-ears worldliness of American Beauty-era Bob Weir. On "Change," Cronin becomes a sagging Dickies SoCal skate punk—maximum shred atop an out-of-the-box Guitar Center drone. Cronin is at once doe-eyed and contemplative, poppy and messy, inventive and derivative. He's a seasoned musician who spends time in Ty Segall's touring band, yet he has no qualms about utilizing elementary melodies to the best of their toe-tappery. And the record is better for it. But there remains just the right amount of depth to these summery sounds. Cronin's lyrics, too, contain just the right amount of open-endedness. He asks questions that drift out into the ether and reappear as internal monologues—on a morning jog, during a shower, on a porch swing at twilight. And more often than not, as Cronin surely knows, these questions are more satisfying than their answers. —John Hendrickson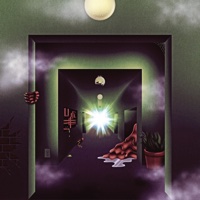 25. Thee Oh Sees: A Weird Exits (2016)
The Thee Oh Sees of today are, sonically, a stitched-together Frankenstein's monster of the band that came and conquered record after record with stellar releases like Help and Carrion Crawler/The Dream. And on A Weird Exits, Thee Oh Sees push their normal cartoonishly unhinged garage punk into new krautrock-inspired levels of madness. Organic and electronic instrumentation are at odds on the album, as yawning cello and sci-fi effects color a bleak, post-nuclear world with eerie visions of the scorched landscape. As a result, A Weird Exits can be a trying album, requiring the listener to tumble through several disorienting sonic rabbit holes. The reward, however, is emerging from the other side of this wild ride with stories and theories as to what exactly went down between the channels of your headphones. —Reed Strength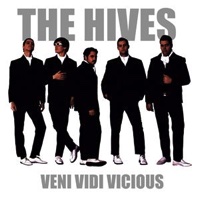 24. The Hives: Veni, Vidi, Vicious (2000)
No band in the 2000s garage-rock revival was more fun than the Hives. The Swedish rockers mixed outrageous tongue-in-cheek pronouncements with hooks that you will never fully purge from your brain. The buzzsaw guitar riff and full-throttle vocals on "Hate to Say I Told You So" are perfect, and "Main Offender" isn't far behind. Singer Howlin' Pelle Almqvist once told a concert crowd (from the opening slot), "The Hives are one of the greatest rock 'n' roll bands that ever lived, which I think ought to be obvious by now." Sure, it was an exaggeration, but Vini Vidi Vicious helps make a persuasive case. —Eric R. Danton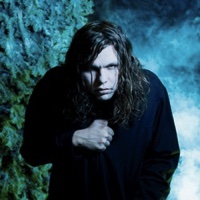 23. Jay Reatard: Watch Me Fall (2009)
Like an early-morning cup of coffee shaking awake its master, Jay Reatard's Watch Me Fall kicks off with a jolt. "It Ain't Gonna Save Me"—inarguably one of the best tracks from the late Memphis punk rocker born James Lindsey—seethes melodic vitriol with its breathless guitars and lyrics about shitting clouds. It's the high point of Watch Me Fall, but the rest of the record hardly slouches. Tracks like "Man of Steel" and "Can't Do It Anymore" are filled with that special brand of two-to-three-minute Reatard hopelessness, but acoustic guitar, cello and generally expanded instrumentation are also peppered throughout. A lot was made of Reatard's softening on this record, and indeed, this is no Blood Visions in terms of quote-unquote punk rock. "Wounded" starts off with ba-da-ba-ba's that wouldn't sound out of place on a Shins record, and in "I'm Watching You," a higer-fidelity reprisal of his 2008 single, Reatard alters the lyrics slightly to turn the focus on himself. But even a kinder, gentler Jay Reatard could produce a garage-rock classic. —Austin L. Ray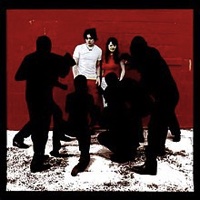 22. White Stripes: White Blood Cells (2001)
Follow-up album Elephant drew a fair few more mainstream listeners, but the White Stripes' third album, White Blood Cells, serves as a better bellwether for the band's musical identity. Alternating between pared-down rippers like "Fell in Love With a Girl" (which clocks in under two minutes and may have accidentally pioneered the viral music video format) and un-self-conscious country stompers like "Hotel Yorba," White Blood Cells filters the band's Detroit origins through the Memphis recording studio that birthed it. That's not all, though: "I Think I Smell a Rat" is half flamenco swagger, half Broadway villainy. "We're Going to be Friends" is full indie twee. Opening track "Dead Leaves and the Dirty Ground" starts with a feedback screech and crashes down with a thunder clap, and closing track "This Protector" is pure piano and vocal rawness. For all the fame that "Fell in Love With a Girl" brought yelping guitar god Jack White and demure drum pounder Meg White, White Blood Cells is an eclectic album, a mélange of influences connected by low-fi fuzz and garage-rock heart as much as by the genre's sonic tradition. —Steve Foxe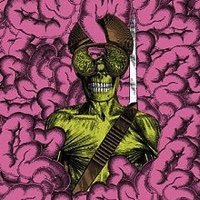 21. Thee Oh Sees: Carrion Crawler/The Dream (2011)
John Dwyer, the prolific mad scientist behind Thee Oh Sees has lead his merry band of weirdos through an exhaustive amount of releases over the last two decades or so. Although it would break the needle on the bizarre meter for a more conventional band, Carrion Crawler/The Dream is a pretty straightforward release in the world of Thee Oh Sees in the best kind of way. As they plow through some of the dirtiest riffs of recent memory, Dwyer—a vocal chameleon drenched in reverb—goes from high-pitched yelps to channeling Vincent Price to a Joey Ramone-esque faux Cockney accent, and more often than not it hits home. I suspect that Dwyer and company named the album after two of its tracks because they just couldn't decide which one was more awesome. "Carrion Crawler" is a slow-building sneak-attack that brings a new element of darkness to the long-used "la, la, la," refrain, while "The Dream" is a ripper that is dead-set on proving that rock 'n' roll can, and should, still be weird, dangerous and fun, which, in retrospect, has always seemed to be Thee Oh Sees' ultimate mission. —Charlie Duerr
Watch Thee Oh Sees perform live in San Francisco in 2009: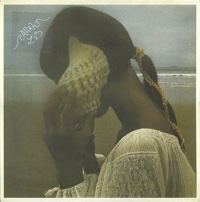 20. Allah-Las: Allah-Las (2012)
It's never the wrong time to pop on a fantastic garage-y surf-pop record and dream of sunnier climates, especially when that record is the Allah-Las' stellar self-titled debut. Produced by Nick Waterhouse, the album features the kind of warm, psychedelic sounds that classic-rock enthusiasts are always trying to convince you just don't get made anymore. Naysayers and nostalgists (assuming they've got two ears and an affinity for reverb) had no choice but to fall in love with the Allah-Las when the quartet emerged from the California psych-rock scene. Vocalist Miles Michaud had obviously done his frontman homework, bringing the cheeky snarl of Mick Jagger to a set of melancholy minor-chord tunes that unashamedly mined the bluer side of garage rock. The album's highlights—including cosmic swirlers "Don't You Forget It" and "Tell Me (What's on Your Mind)"—conjured the droning hash-den vibe of the '60s without eschewing a modern sensibility. —Bonnie Stiernberg
Watch the Allah-Las perform live at a Paste party in Austin in 2013: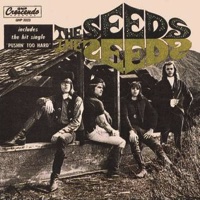 19. The Seeds: The Seeds (1966)
Garage rock wasn't about albums, especially in the '60s. As with pop in general, singles were the dominant format. The first album from The Seeds can't be denied in part because it houses two of the very best singles in the history of rock 'n' roll. With "Can't Seem to Make You Mine" and "Pushin' Too Hard," songwriter Sky Saxon turns the tension and frustration of teenage lust and rebellion into two unforgettable (and dissimilar) pop songs. The first is a slow burn of unrequited desire, the second a manic, twitchy screed against everything pressuring the then-18-year-old Saxon to grow up. These songs, and the rest of The Seeds' first self-titled album, foreshadow the rise of punk as much as the Sonics or the Monks or anything else in the garage canon. —Garrett Martin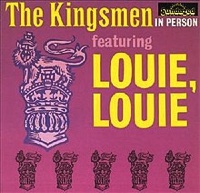 18. The Kingsmen: The Kingsmen in Person (1963)
There is no other song as essential to the garage rock genre as Richard Barry's "Louie, Louie," and no one else made it nearly as notable as The Kingsmen did. Its popularity spurred an entire album, recorded live at a nightclub in Oregon over two nights. This album was, of course, The Kingsmen In Person, released in 1963. The LP is a raw, dynamic romp from start to finish, highlighted by the live, crowd-heavy recording. It is exactly what garage rock should be—acceptably messy and rousingly energetic. Stand-out tracks include "The Waiting" and the band's surprisingly sludgy version of "Twist and Shout." —Annie Black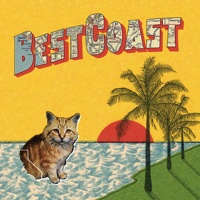 17. Best Coast: Crazy For You (2010)
In the late aughts, the internet was obsessed with Bethany Cosentino: her Twitter account, her Instagram famous cat, and most of all, her relationship with her musician boyfriend, Nathan Williams of Wavves. The stoner couple—pegged the Kurt and Courtney of the new millennium—hit peak buzz almost a decade ago. And yet, when you listen today, Best Coast's much-blogged about 2010 debut, Crazy For You, still holds up. A beachy blend of surf rock, garage, and indie pop, the album presents Cosentino as an endearing heroine; she's insecure, jealous, confused, and most of all, in love. Simple, sing-along lyrics like "every time you go away I feel like I could cry," peppered with lots of buttery "oohs" and layers of melodic fuzz, evoke the same honest appeal as retro acts like the Shirelles and the Ronettes. As far as trendy genres go, lo-fi bedroom beach rock may be a thing of the past, but like summer itself, the allure of Best Coast is eternal. —Loren DiBlasi
Listen to Best Coast's 2011 Daytrotter session: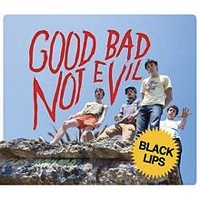 16. The Black Lips: Good Bad Not Evil (2007)
In 2006, the Black Lips—bassist/vocalist Jared Swilley, drummer/vocalist Joe Bradley, guitarist/vocalist Cole Alexander and guitarist Ian St. Pe—traveled the world playing their self-described "flower punk," a joyous mix of garage rock, vocal harmonies and other more fuzztastic influences. Returning home to Atlanta to record their 2007 studio effort, Good Bad Not Evil, they somehow tamed a baker's dozen of songs, tricking them onto wax and capturing the finest representation of their sound to date. Highlights include hilarious call-and-response rocker "Bad Kids" and also "Katrina," which treats the infamous hurricane like a brutally unforgiving girlfriend. Polishing the band's usual savage inclinations ever so slightly, Good Bad Not Evil is the sound of these ATLien knuckleheads maturing. —Austin L. Ray
Listen to Black Lips' 2011 Daytrotter session: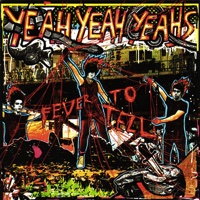 15. Yeah Yeah Yeahs: Fever to Tell (2003)
With two out-there EPs to their name and an art-school hype teetering on the brink of consuming them before they ever really got started, Karen O, Nick Zinner and Brian Chase dropped Fever to Tell, one of the few enduring albums from the early-oughts NYC garage-rock revival. And a Fever to Tell it is: the front half of the sub-40-minute album is a burst of urgency, with Zinner and Chase rollicking ahead—who needs a bass guitar, anyway?—and O frequently pushing herself into crackling screams and breathless choruses, as on "Tick" and first single "Date With the Night." But it's the slowed-down, emotionally bare final stretch that's remembered best today: "Y Control," "Modern Romance" and "Maps," indie rock's greatest love-lament song, in which O grieves over a romance at its limits: "Wait, they don't love you like I love you/ Wait, they don't love you like I love you." —Steve Foxe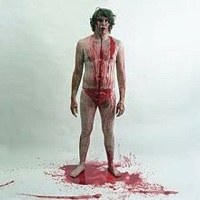 14. Jay Reatard: Blood Visions (2006)
While recent musical losses such as David Bowie, Prince and Leonard Cohen may hit harder due to the artists' lasting legacy, few in recent memory have been more shocking than the sudden passing of modern garage punk icon Jay Reatard. Throughout the previous decade, Reatard had established himself as one of the most interesting and off-the-wall personalities in underground rock music, and nowhere is that exemplified more than in his 2006 debut Blood Visions. With only two songs breaking the three-minute mark, Blood Visions relies on instantaneous viscera and emotion, much like the cover of the album itself. His unique vocal style and punchy guitar playing made him an asset to modern punk, and the genre will always be worse off without him. —Adam Nizam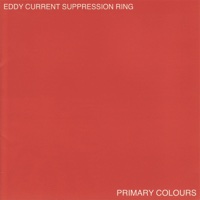 13. Eddy Current Suppression Ring: Primary Colours (2008)
Australia has been stomping the rest of the world at rock 'n' roll for over a decade now, and Eddy Current Suppression Ring are a big reason why. This current wave of antipodean rock owes a lot to three friends who started informally jamming at the record pressing plant they all worked at 15 years ago. They named themselves after an obscure piece of technology that probably keeps some kind of large machine from blowing up and immediately started making some of the most crucially frills-free rock records of the last decade or so. Primary Colours, their second album, is their best, a hook-filled blast of no-nonsense rock that lumbers with a beautiful and intentional gracelessness that still leaves room for surprising nuance. It reveals so much of modern day "garage rock" for the pretentious schtick and fashion-first playacting that it is. —Garrett Martin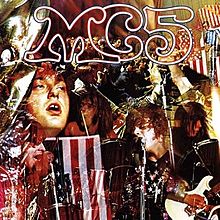 12. MC5: Kick Out the Jams (1969)
It might not have been until 1977 when punk rock became somewhat of a household term, but its foundation was set in 1969 with the Motor City Five's roaring arrival, Kick Out the Jams. The album was recorded live, appropriately enough at Detroit's Grande Ballroom, but as the band's later studio albums would prove, it was the only way to capture the restless amp-crankers. The band, notoriously political with their association with the White Panther party, kicked the album off with a speech from crowd riler and "spiritual adviser" Brother J.C. Crawford. The album doesn't lose intensity from there, launching into the jarring "Ramblin' Rose" before the unmistakable intro to the album's title track: "Kick out the jams, motherfucker!" —Tyler Kane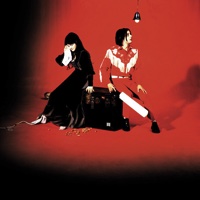 11. The White Stripes: Elephant (2003)
Although Jack White is frequently compared to Jimmy Page, he has more Neil Young in him than most critics want to admit. A limited technician, White always managed to do more with less than just about any guitarist in rock. His minimalistic techniques were never displayed to more glorious effect than on Elephant, The White Stripes' fourth full-length. Recapturing the raw blues power and wattage of classic Zeppelin and Stones albums, White's guitar squawks, squeals, soars, and generally rocks the house. "Ball and Biscuit" is a single-entendre, greasy blues strut; "Black Math" is Foghat-styled boogie; "Hypnotize" is hypercharged Zep complete with a Robert Plant-like wail. Jack White was never supposed to be Jimmy Page, or a Dylan in the lyrics department; Meg White's Neanderthal thumping was childish by design, a thudding reminder of the primality of rawk. It was all about the noise. If anyone could have predicted that a little-known, fake-sibling garage duo from Detroit was going to generate the most iconic guitar riff of the 21st century (on opener "Seven Nation Army"), The White Stripes would never have happened. —Andy Whitman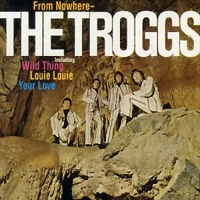 10. The Troggs: From Nowhere (1966)
You've sung along emphatically to "Wild Thing" at least once in your life, right? Of course you have. We can give many thanks to The Troggs for that. "Wild Thing" is the opening track to the British band's first LP, From Nowhere, released in 1966 in the U.K. You can't help yourself from toe-tapping throughout a full listen. No two songs on this album are alike. "The Kitty Cat Song" is a tongue-in-cheek, cautionary metaphor, and "I Just Sing" serves up a jungle beat matched by a tinkly organ, while "Hi Hi Hazel" is borderline psychedelic. Despite the disparities, From Nowhere flows with miraculous ease, making it simple to see why The Troggs influenced so many great artists, including Ramones. —Annie Black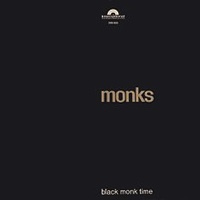 9. The Monks: Black Monk Time (1966)
The Monks were five American soldiers stationed in Germany during the early 1960s who formed a band to pass the time. Their sole album, released in 1966 after they were discharged, is a doozy: 11 songs of brash grooves and unearthly garage rock that show no signs of hobby or pastime. The Monks devoted themselves fully to their musical—rather than military—enterprise, even shaving Franciscan bald patches into their hair. Their infamous debut, Black Monk Time, has long been a collector's item, and these songs haven't aged a bit: "Boys Are Boys and Girls Are Choice" and "I Hate You" remain as unruly, ferocious, lusty and hilarious as ever. The Monks were all rhythm section, with every instrument clicking into a tense lockstep punctuated by Gary Burger's wild-man yelps and Dave Day's electrified banjo—an instrument as distinct as the Thirteenth Floor Elevators' electric jug. In their lusty frivolity, The Monks find a measure of gravity and outrage: On opener "Monk Time," Burger leers at Pussy Galore one moment and protests Vietnam the next. That war may be over, but it's still Monk time. —Stephen M. Deusner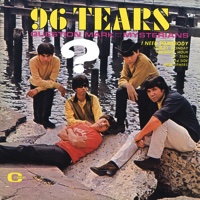 8. ? and the Mysterians: 96 Tears (1966)
The electric organ set ? and the Mysterians apart from their '60s garage rock contemporaries; it gave the band a distinctive sound which was a little more punk, and a little more, well, mysterious. Led by Rudy Martinez, a.k.a. Question Mark, the band drew inspiration from science fiction, borrowing their name from the 1957 Japanese film The Mysterians. Their 1966 debut 96 Tears and its now-iconic title track, a Billboard No. 1 hit single, lifted the band from underground cool to mainstream recognition. Though ? and the Mysterians are often referred to as "one-hit wonders," the proto-punk pioneers are revered for putting an artful spin on the popular sounds of the decade. —Loren DiBlasi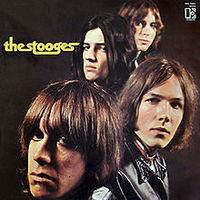 7. The Stooges: The Stooges (1969)
Although the cards weren't necessarily stacked in their favor (their own label, Elektra, didn't exactly believe in them), the only thing that was quiet about The Stooges' 1969 debut was its impact on the charts. The band's self-titled effort introduced the spastic, howling Iggy Pop behind a studio-tamed backing band. Although the album doesn't quite capture the band's bombastic live show, it does showcase their unique (and oddly meticulous) take on songwriting, best showcased in the sludgy "I Wanna Be Your Dog."—Tyler Kane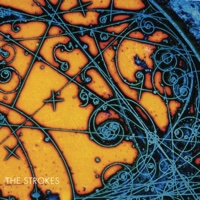 6. The Strokes: Is This It (2001)
It's 2001. Hybrid Theory, Linkin Park's shouty, self-pitying debut, is the best-selling album in America. This same year, five young men cast turn-of the-century rock into stark relief with a half-hour-long album of 11 swaggering, scruffy pop songs—a fictional greatest-hits collection that seemed to capture everything great about underground 1970s rock. Is This It might not have toppled the nü-metal Goliaths in terms of sales, but it saved rock 'n' roll from the bloat that seemed inescapable in the Fred Durst era. Assertive but not boorish, charming but not sleazy, ironic but not empty, The Strokes' debut was as cool and arrogant as it had the right to be—as it suddenly seemed, once again, that rock music had to be. Julian Casablancas's ambivalent lyrics and the band's pinpoint precision rendered the album both wry and accessible. The record's mood and attitude—those ineffable, un-reproducible qualities—solidified its status as a masterpiece. By 2001, modern rock had become so generic as to be placeless, but the first time you played Is This It, you heard the elusive, seductive sound of New York, a city devastated by 9/11 that somehow lost none of its gritty allure. Is This It, it turned out, was—and is—as dynamic, soulful and enduring as the city itself. —Mark Krotov
5. The Stooges, Fun House (1970)
Although The Stooges made their first sonic statement with 1969's self-titled effort, they didn't do it right until their sophomore album with the rowdy, Don Galluci-produced Fun House. With the band recording in a raw, live setting, they were almost able to capture their untamable live energy onto tape. The Stooges might have made a more influential album with Funhouse's follow-up, Raw Power, but they never again were able to produce the gritty, warts-and-all intensity seen in staples like "Down on the Street" and "T.V. Eye." And, maybe to tie in with the album's title, closing track "L.A. Blues" sounds like Iggy and the boys crying out for help on the way to the loony bin—only this time, they're using shrieking guitars; harsh, stick-splintering drums; and Pop's unmistakable wail. —Tyler Kane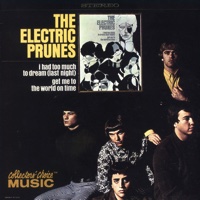 4. The Electric Prunes: Electric Prunes (1967)
The Electric Prunes' 1967 self-titled debut opens with a strange, buzzing moan; experimental and sometimes eerie, the Prunes were recognized for embracing early elements of psychedelic and acid rock. Their biggest hit, "I Had Too Much To Dream (Last Night)," was written by the songwriting duo of Annette Tucker and Nancie Mantz, who wrote much of the band's early material. What the Prunes added on their own was an odd, swirling blend of pop, rock and electronics, making their first record a diverse and indispensible adventure in sound. From graceful ballads ("Onie" and "About a Quarter to Nine") to fast, screeching rock 'n' roll ("Get Me to the World on Time"), the Prunes adopted a style that was weird, wonderful, and all their own. —Loren DiBlasi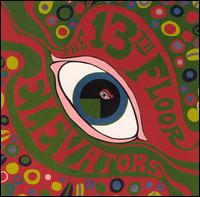 3. 13th Floor Elevators: The Psychedelic Sounds of the 13th Floor Elevators (1966)
It's hard to think of any one record that has influenced an entire genre as much as the 13th Floor Elevators' seminal debut influenced psych rock. Since its release in 1966, countless bands have tried to imitate the album's sound, and every psych-oriented group from The Jesus and Mary Chain to The Black Angels are in some way indebted to The Elevators and their visionary frontman Roky Erickson. Though they would continue to record and tour following the release of The Psychedelic Sounds…, nothing they did came remotely close to having the impact and ferocious psychedelic energy of their debut and its incendiary single and leadoff track, "You're Gonna Miss Me." —Ryan Bort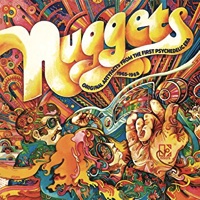 2. Various Artists: Nuggets: Original Artyfacts from the First Psychedelic Era, 1965-1968 (1972)
One-stop shopping for fans of mid- to late-'60s garage rock, Nuggets: Original Artyfacts from the First Psychedelic Era, 1965-1968 collects tracks from, well, just about everyone who mattered: The Remains, The Electric Prunes, The 13th Floor Elevators, The Standells, Count Five, The Strangeloves. (A later reissue would add tracks by The Kingsmen, Strawberry Alarm Clock and Sam the Sham and The Pharaohs.) Compiled by future Patti Smith guitarist Lenny Kaye, who also wrote the liner notes, Nuggets is an essential document that helped define a musical era while serving as a primary influence for so much of the punk and garage rock that followed. The Nuggets legacy also lived well past the '70s—in the '80s, Rhino Records issued another Nuggets series in 15 installments, and in 1998 they brought it to CD as a 4-disc set.—Eric R. Danton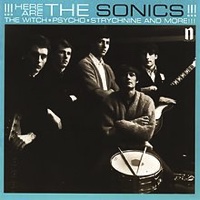 1. The Sonics: Here Are the Sonics!!! (1965)
Some opinions are really just plain facts, including, but not limited to: Donald Trump is a jerk, we really don't need another Transformers movie, and The Sonics drew the blueprint for garage rock. In 1965, Here Are the Sonics!!!, a 12-track, 28-minute collection of originals and raucous covers of songs by rock pioneers like Chuck Berry and Little Richard, scraped off whatever polish rock 'n' roll had accumulated and jammed a distorted boogie into the mix behind the deranged squawking of Gerry Roslie. The Sonics, who had formed in Tacoma, Wash., in 1960, didn't just point the way toward a louder, more chaotic rock sound with their debut; they also helped define how a garage rock album was made, with limited mics and lots of bleed congealing into a primordial stew of barely controlled commotion. It added up to a pre-cursor to just about every style of late 20th-century rock 'n' roll, including punk, post-punk and grunge. A list of the band's many tributes and admirers would be too long to compile; from Kurt Cobain to LCD Soundsystem, The Sonics touched countless great minds, and thus, almost every corner of popular music. —Loren DiBlasi