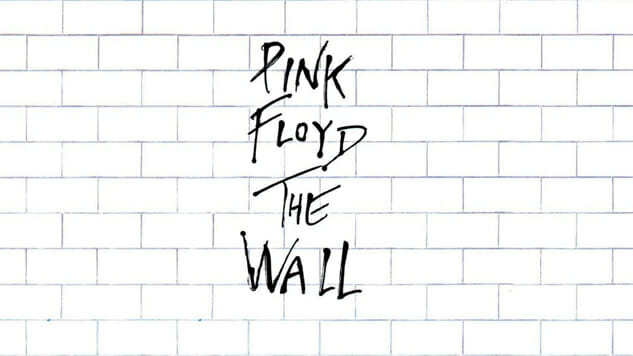 As you've definitely heard by now, Beyoncé's genre defying breakup album Lemonade lost out to Adele's 25 for Album of the Year at the Grammys on Sunday, marking the third time this decade that Queen Bey failed to bring home the biggest award of the show. Even Adele said that Beyoncé deserved the trophy, telling the press backstage, "I thought it was her year. What the fuck does she have to do to win Album of the Year?"
But while most would admit the Grammys made a mistake here, it's far from the award show's biggest blunder. For the past 59 years, The Recording Academy has made loads of questionable calls, from The Backstreet Boys being nominated for Album of the Year in 2000 for Millennium to David Bowie winning the first Grammy for his own music a year after his death (he won the award for Best Music Video in 1985 and the Lifetime Achievement Award in 2006).
While Best New Artist usually draws the most ire from fans (congrats Chance!), Album of the Year has a rocky history itself, routinely honoring legacy acts (Ray Charles' Genius Loves Company in 2005 and U2's How to Dismantle an Atomic Bomb in 2006) over the year's biggest and most important albums (American Idiot by Green Day, Confessions by Usher, The Diary of Alicia Keys by Alicia Keys, and Kanye's The College Dropout in 2005 and Late Registration in 2006).
The albums that go on to win are rarely bad per se, but don't necessarily represent the best of that year's pop culture zeitgeist. The best example of this—and probably the most applicable comparison to last night's reveal—was in 1969 when Glen Campbell's By the Time I Get to Phoenix beat out Bookends by Simon & Garfunkel and Magical Mystery Tour by The Beatles. By all means, Phoenix is a great album, but in the grand scheme of things, nothing on that record remotely compares to "America" or "Mrs. Robinson" from Bookends or Magical Mystery Tour's "I Am the Walrus" or "Strawberry Fields Forever." Phoenix just doesn't hold a candle to either record, both of which pushed their respective genres further than ever before and are fully ingrained in American pop culture almost 50 years after the fact.
Adele's "Hello" will always be remembered as one of the biggest songs of the year, but a decade down the line, Lemonade will prove to be the more influential one by a landslide. So while Lemonade not taking home the award—well, at least the full award feel like a mistake, at least it isn't as bad as these 10 Grammy mistakes.
10. Taylor Swift's 1989 over Kendrick Lamar's To Pimp a Butterfly
Year: 2016
On paper, this seems really similar to Adele vs. Beyoncé, but it's a bit more egregious for a couple reasons. First, To Pimp a Butterfly is one of the best hip-hop albums, period. Incorporating Kamasi Washington's jazz and Thundercat's funk introduced those two genres to an entirely different audience, while Kendrick's lyrics (listen to the chorus of "Alright" for starters) became bona fide civil rights anthems, being chanted at protests, rallies and marches across the country. On the other hand, Taylor Swift sold her soul to Max Martin, which led to unbelievable chart success and surprising critical acclaim, but just more muted than that of Butterfly. The Grammys tend to favor album sales over anything else and this is one of the best examples.
9. Robert Plant and Alison Kraus' Raising Sand over Radiohead's In Rainbows
Year: 2009
Beginning with Eric Clapton's 1993 win for Unplugged, Grammy voters began to honor legacy acts with late era albums—its win over U2's Achtung Baby just barely missed out on this list—and that trend has continued into this decade. Most notably was Robert Plant and Alison Kraus' win for Raising Sand, a bluegrass album, over Radiohead's instant classic, In Rainbows. While Raising Sand is a solid record, it's impossible to see its coronation as anything other than a giant make-up call for never once nominating Led Zeppelin for anything other than Best New Artist in 1970 until a random Best Rock Performance nod in 2014 for a live version of "Kashmir." And while the Grammys may have felt the need to finally honor Robert Plant, it came at the cost of snubbing Radiohead's best album since Kid A. But more on that later.
8. Frank Sinatra's A Man and His Music over The Beatles' Revolver
Year: 1967
Until Beatlemania hit America, Frank Sinatra was music's biggest star. Ol' Blue Eyes was a generational idol, starring in films as his albums routinely topped the charts. So in this case, it's easy to see why the Grammy went to Sinatra; the music industry still favored its crooners over anything else.
But when you look closer, nothing about this win made much sense. For starters, A Man and His Music was a retrospective, essentially a best of album for Sinatra's 50th birthday. Many of the songs on the album were also on his five previously nominated albums, two of which took home the ultimate prize.
Now that that's out of the way: Revolver is arguably The Beatles' best album and it's pretty insane that a greatest hits record beat it for Album of the Year in 1967.
7. Bob Dylan's Time Out of Mind over Radiohead's OK Computer
Year: 1998
Weirdly enough, this was Bob Dylan's first solo win and nomination (he previously won alongside George Harrison, Ravi Shankar, Leon Russell, Ringo Starr, Billy Preston, Eric Clapton, and Klaus Voormann in 1973 for The Concert for Bangladesh). Once again, this could be seen as another legacy act, not unlike the aforementioned Robert Plant, finally getting his due, but Time Out of Mind marks Dylan's comeback from the deep abyss of his creative crisis of the 1980s. Hell, we ranked it as his eighth best album back in 2012.
But does that mean it deserves to beat out what is likely the most important release of the last 20 years? Probably not. After all, we named it our No. 1 album of the 1990s. So the fact that it didn't win Album of the Year at the Grammys (nor did it win the Mercury Prize) makes it a snub, regardless of who beat it.
6. Herbie Hancock's River: The Joni Letters over Amy Winehouse's Back to Black and Kanye West's Graduation
Year: 2008
Once again, another legacy act beating out an artist in their respective creative peak. In 2008, the Recording Academy shocked the music world when the Album of the Year prize went to jazz legend Herbie Hancock over Amy Winehouse and Kanye West. This was Hancock's first nod in this category, so this was probably the Grammys giving him his due, though the album got him his 11th and 12th wins. But at the end of the day, River was a covers album and it just feels out of place amongst the other nominees—Amy Winehouse, Kanye, Foo Fighters and Vince Gill, all of which were the preeminent artists of their respective genres that year.
While Graduation could easily have won this and everyone would have been relatively fine with it, Back to Black was the true snub here. Amy's masterpiece was a one-in-a-generation album that combined old soul music, elements of hip hop lyricism and heartbreaking vulnerability. Winehouse did take home Song of the Year, Record of the Year, and Best Pop Vocal Album awards that year, so it's not like she went home empty-handed; it's just that she never got the one album she probably deserved most.
5. Mumford & Sons' Babel over Frank Ocean's channel ORANGE
Year: 2013
Mumford & Sons' career reflects that of The Hangover franchise. When the first movie came out, it was almost revolutionary, capitalizing on a recently revitalized genre—R-rated comedy—and bringing it more to the mainstream than ever before. It was universally liked until the sequel came out and everyone realized that the sophomore effort was an almost carbon copy of the first release and that maybe the first one wasn't as good as we remembered.
Such was the case with Mumford & Sons: their second album, Babel, just wasn't that good because it took absolutely zero risks. Sure the album sold extremely well in the United States, but from a musical perspective, it follows the exact same script as Sigh No More, just like as The Hangover Part II.
So with that in mind, it felt cruel that channel ORANGE went home almost empty-handed (he won just one of the four awards he was up for, only getting the newly created and egregiously-named Best Urban Contemporary Album), considering it is easily one of the best albums of the decade. "LISTEN BRO, I'M ONE OF THE BEST ALIVE," Ocean wrote on his tumblr in the lead up to this year's awards ceremony. He's not wrong – and after losing to a subpar Mumford & Sons record four years ago, we don't blame him for skipping out on this year's festivities altogether.
4. Celine Dion's Falling Into You over Beck's Odelay and The Smashing Pumpkins' Mellon Collie and the Infinite Sadness
Year: 1997
Easily the most infamous instance of the Grammys rewarding album sales over artistic integrity came in 1997 when Celine Dion's collection of 16 future American Idol songs beat out two genre-defining classics. Celine Dion's Falling Into You somehow sold 32 million copies worldwide, almost 11 million of which were in America alone, going 11x platinum. But at the end of the day, other than the obvious influence Dion had on Jenna Maroney's singing, most of these songs, from "Because You Loved Me" to "It's All Coming Back to Me Now" have fallen into parody and are probably still staples on light rock/adult contemporary radio stations across the country.
But while Celine Dion's record recalls a very specific time in the mid-to-late 1990s, Beck's Odelay and The Smashing Pumpkins' Mellon Collie and the Infinite Sadness have persisted for the last 20 years. If Siamese Dream proved to be Billy Corgan & co.'s breakout record, Mellon Collie made them alternative rock legends. Ditto for Beck; Odelay is still a thrilling listen from start to finish and singles like "Devil's Haircut" and "Where It's At" were so influential that both sound as if they came out within the last year.
Either record deserved Album of the Year more than Celine Dion's collection of oversung corny ballads, but of course that's not the case. For any Beyoncé fan wondering why she lost out to Beck in 2014 only has to look at his snub here to see why the Grammys gave him the make-up call a decade and a half in the making.
3. Steely Dan's Two Against Nature over Radiohead's Kid A, Beck's Midnite Vultures and Eminem's The Marshall Mathers LP
Year: 2001
How in the world did thi boring and unexciting album beat out Kid A, Midnite Vultures, and The Marshall Mathers LP is anyone's guess. The go-to album sales reasoning doesn't add up here either – both Radiohead and Eminem spent time at No. 1 in 2000. Sure, Midnite Vultures didn't sell as well as Odelay, but it's arguably as good of a record. Both Kid A and Midnite Vultures were ahead of their time, both exploring completely different sides of electronic music that would be influential for years to come. Simply imagine how much music never would have happened without those two albums as a guide.
Then throw in Eminem's monster of a third album. "The Real Slim Shady" was inescapable in 2000 in a way that few songs these days are. "Stan" is arguably one of the best rap songs ever written. The album probably lost because of the controversy surrounding "Kill You," but at least it's memorable.
Two Against Nature is probably the blandest record to ever win Album of the Year and with every release mentioned thus far, that's saying something.
2. Blood, Sweat & Tears' Blood, Sweat & Tears over The Beatles' Abbey Road and Johnny Cash's At San Quentin
Year: 1970
So now we're getting into true what-the-actual territory. Ask a hundred music fans and all one hundred will know Abbey Road.
It's not as if Blood, Sweat & Tears wasn't successful; the group headlined Woodstock, hit No. 1 for multiple weeks, and went quadruple platinum, but it's remarkable how the horn and organ-filled record just didn't hold up over time. BS&T features elements of jazz, funk, folk and rock, all rolled up into a pretty interesting combination.
But come on. Abbey Road.
1. Christopher Cross's Christopher Cross over Pink Floyd's The Wall
Year: 1981
Like Blood, Sweat & Tears, it's not like this Christopher Cross album came out of nowhere. It went five-times platinum in the US and featured three chart-topping singles. But to beat out Pink Floyd's masterpiece The Wall is a snub of monumental proportions.
For those unfamiliar, Christopher Cross was one of the poster boys for yacht rock, a group of bands that combined soft rock and smooth jazz. Cross's music echoes that of The Doobie Brothers, Kenny Loggins and Steely Dan; it's like if you take the most boring Fleetwood Mac songs, make them even blander, and spread them out over a nine track album.
So not only did it beat out The Wall—one of the most conceptually challenging and musically impressive albums of all time—but Cross also swept the major categories that year, winning Best New Artist, Record of the Year and Song of the Year.
So next time you complain about the Grammys not choosing what you think is the actual album of the year, remember that Grammy voters once thought, "You know, that David Gilmour solo on 'Comfortably Numb' is good, but I just think that Christopher Cross is better!"