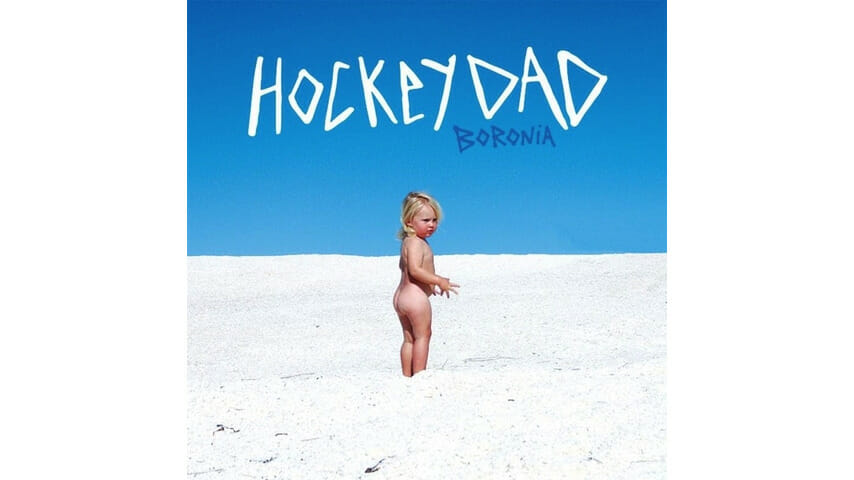 Forget the British Invasion, because the Aussies have been untouchable in music as of recently. With acts such as Tame Impala, Sia, Courtney Barnett and others from down under slowly taking over alternative and mainstream radio, audiences and critics have been keeping a close read on Australia in hopes of discovering the country's newest and hottest musical export. In comes Hockey Dad, a surf-rock duo comprised of lifelong friends Zach Stephenson and Billy Fleming who know young summer angst better than anyone. With a steady following in their home country, Hockey Dad's debut album Boronia is brimming with tight melodies, bright guitars, and a distinct summer haze that should prepare the two for equal successes state side.
The youthful exuberance of Hockey Dad is rowdy, immature and boisterous, all of which blend together in an even formula that perfectly soundtracks balmy summer debauchery. It is the vigorous youth on tracks such as "Jump the Gun" that make the duo as endearing as they are entertaining. 'I don't wanna go home, I'm having too much fun," Stephenson hums over bright, beachy guitars and driving drums. Other tracks such as "Hunny Bunny" celebrate the thrill of summer love and are just as infectious as any other summer fling. In a post-beach bum world with countless bands ripping off the summer slacker spirit of the likes of Wavves and Best Coast, Hockey Dad instill a good dose of psychedelic influences into their sunshine-punk, particularly in the synths that accent tracks such as the lashing "Raygun."
With the unhinged liveliness of Hockey Dad, there is a distinct lack of experimental qualities that could lump Hockey Dad in with the aforementioned summer go-tos that are all too prevalent as of recently. Though Boronia lacks the imagination to separate Hockey Dad from the knockoffs, the band knows how to have fun in their music, and they know how to do so well. No matter the lack of experimentation, there are few people that could soundtrack summer better than two Aussie beach-punks, and Hockey Dad fulfills the position entirely.