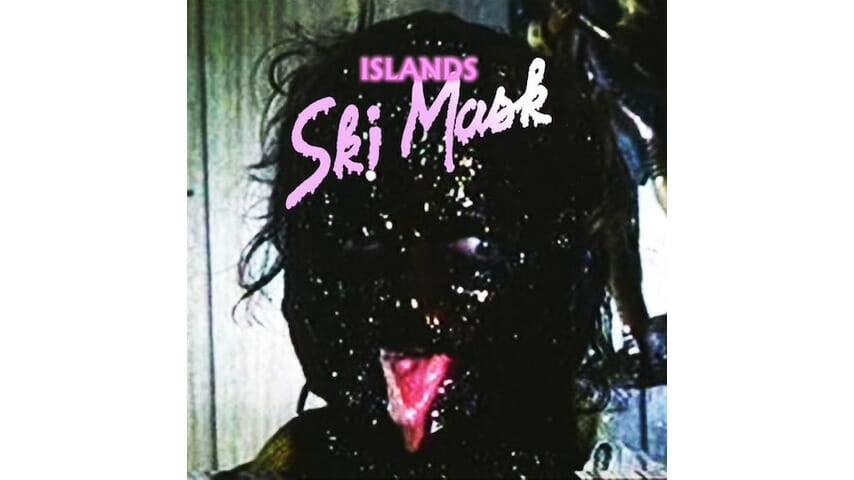 Confessional, semi-ironic lyrics have always been the backbone of Nick Thorburn's catalog. The Canadian musician has splashed his coy style across a handful of projects since the early 2000s, working with bands like The Unicorns, Human Highway and Islands to pair brooding wordplay with a backdrop of cheery electro-pop. With Ski Mask, Islands' fifth album, Thorburn continues to anchor his sound in witty banter and explosive harmonies.
The opening of Ski Mask is all cheery keys and calypso xylophone, which seems to clash with Thorburn's initial description of the album as "angry." But that's the beauty of Islands; no matter how somber the songwriting, the band's twinkling instrumentation along with Thorburn's falsetto makes the end product a pleasant listen. Tracks like "Becoming the Gunship" capture this signature style: "I had a heart, but it was torn apart/Now I'm the gunship/Runaway cannonball/You don't wanna be hear when I hit 'em all," croons Thorburn as the track builds into a lush, melodic and emotional chorus.
Deeper into Ski Mask, the clever lines continue, shining on tracks like "Winged Beat Drums" and "Hushed Tones," but falling flat on "Of Corpse," where the gloomy lyrics are paired with a sulky and unvaried song structure.
Equal parts sincere and tongue-in-cheek—think lines like "You said life's not a gas, it's a gas chamber," on "Wingbeat Drums"—Ski Mask maintains Islands' trademark style. Here, harmonies, bouncy synths and cheeky metaphors abound, and, besides a few clunky miscalculations, the record is an undeniably fun listen.