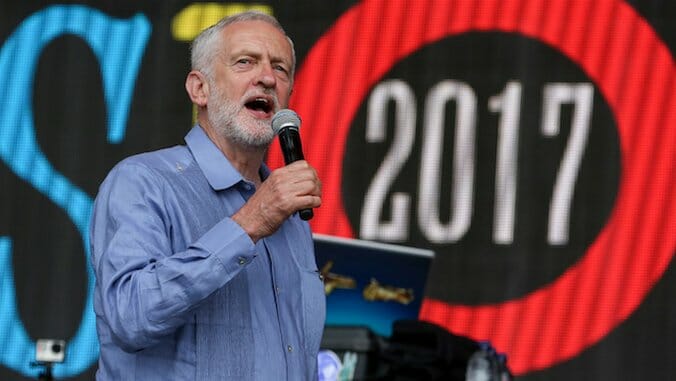 In the spirit of political togetherness, a DJ at Glastonbury remixed Jeremy Corbyn's recent speech that he delivered in Birmingham.
As reported by Crack, DJ Felix Dickinson incorporated the words of the Labour Party leader and candidate for the U.K. special election at his set at Genosys in Block 9. The remix came at the end of the festival at about 4 a.m., when Corbyn's voice could be heard booming over the speakers. "There's a human warmth in all of us," Corbyn says. "There's a sense of community in all of us. There's a sense of creativity and caring in all of us."
Corbyn also introduced Run the Jewels ahead of the rap duo's Glastonbury set.
You can watch the remixed track below, and read a recent feature on The Absolute Boy right here.