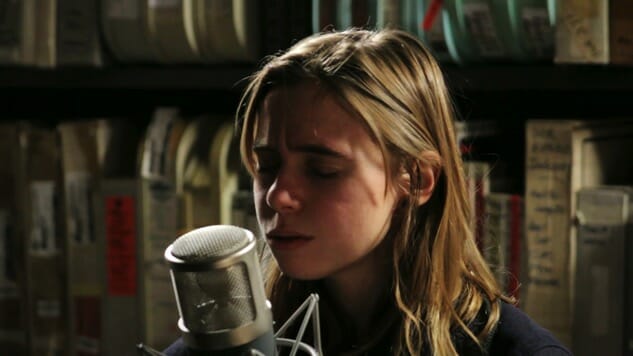 Middle Tennessee State University student/songwriter Julien Baker came to the Paste Studio recently to play us some music off of her debut solo album, Sprained Ankle (which was featured in our 50 Best Albums of 2015 last year).
Baker, who dropped the album last year, has been through more in her life than the average 20-something, and her experiential maturity is evident in her songwriting. Her lyrics are intimate, sometimes cautionary, and completely from the heart. She's doesn't just sing and play guitar. It's much, much more than that. Stay tuned: this young lady has a big future ahead of her.
Watch Baker's performance of "Everybody Does" above, as well as "Sprained Ankle" and "Something" below.