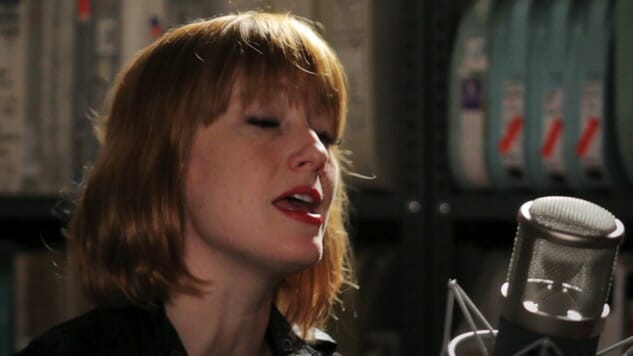 Growing up in Texas Hill Country, Leigh Nash cut her teeth in music early on singing with a local country band at the age of 13.
In 1992, Nash formed the pop rock band Sixpence None the Richer along with guitarist Matt Slocum. Sixpence went on to make six full-length albums, with their most popular singles being "Kiss Me" and their cover of The La's' "There She Goes."
In 2006, Nash debuted her solo pop album Blue on Blue through her own label, One Son Records. Most recently, the singer-songwriter has returned to her country roots with The State I'm In, released on September 18 recorded in Nashville, TN and produced by Grammy-nominated Brendan Benson.
Watch Nash perform the title track "The State I'm In" above as well as "Somebody's Yesterday" and "Tell Me Now Tennesee" below.